Valorant Premier Alpha Begins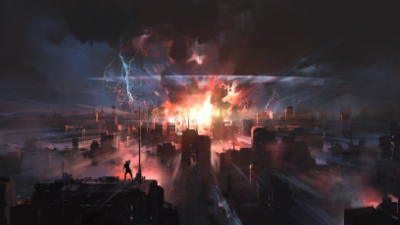 For some Valorant players, the rankings aren't enough. They might have reached the top of the charts, but it doesn't completely satisfy the itch for more competition. That's what the Premier is for. With a brand new game mode, Riot is creating another tier of ranking that goes beyond the usual. This article will go over what Valorant Premier is and how to participate in the Alpha.
What is the Premier Alpha in Valorant?
It is a new tournament-based team mode in the game. Players will form teams (with friends, family, or strangers) and fight in scheduled matches for a season. Schedules depend on the season, but it will most likely be weekly.
This is a more competitive mode that mirrors how eSports work. It can be taken as practice for a pro-league, or at least a small taste of what goes on in official tournaments. Players fight in matches to gain the qualifications to become the Division Champion.
There are some speculations that only Radiant-ranked players can make teams. This isn't confirmed either way. The mode may run on a completely different ranking system. The matchmaking system still needs to keep track of team skill levels to appropriately match those at similar proficiencies. Besides that, evaluating a team's level is vastly different from an individual's.
The official announcement blog mentions that the alpha build is about 60% complete. Enough for testing, but whole features are missing from it. It also means that things are subject to change, and the testers' experiences would not closely reflect the final product.
Testing will be available only for Brazilian players (at least for this quality checking phase). They'll be using the following features, to find problems and bugs to fix:
Team creation (including logo design)
Server load
Tournament Rules (including picks and bans for maps)
Premier Score (and end-of-season tournament qualifications)
Matchmaking and queue health
How to Join the Alpha
Unfortunately, you can't join the testing outside of having a Brazilian account. Eligible accounts will receive SMS verification, which they must complete to enter the alpha. Anyone else would need to wait for another round of testing or the global release.
The alpha lasts from November 1 to 21. Three weeks should be enough time to find major fixes to do, but then again that last 40% would also need testing. Depending on how fast Riot can resolve issues and develop those missing features, the next phase could be a short wait away. Soon after that will be the official release.
Shaking Up the Competition
Due to how tournaments work, this isn't the regular ranking matches of the usual game mode. It guarantees you always have the same team, which means better cooperation (eventually). Being randomly teamed up (unless you go out of your way to avoid it), doesn't foster collaboration. You can be teamed up for a match, but the next one doesn't guarantee you'll be teamed up again.
Having a set team composition fosters the collaboration and creation of strategies. Of course, it could also go the other way around and cause conflict in the group. Still, a fixed roster is more reliable than randos online. Working together becomes a breeze, as you start almost reading your teammates' mind. Better have multiple strategies under your sleeves, because other teams can also start predicting your moves with enough research.
This tournament game mode also features a map ban, which means you can't have a favorite map. The team should be familiar with all of them, because a favored map will cripple them when it's banned. That and the schedules should change how you play the game.
Look Forward to This New Mode!
Premier is an interesting idea to change the usual way you play Valorant. It could give some stability to your playing schedule and teammates. Then again, if you lean toward casual playing, this kind of feature would be a little too competitive. In that case, you can just ignore the mode.
Because of its mechanics, you should be committed to playing throughout the season. The matches come pre-scheduled, so you know when to be ready for it. Also, it's poor form to skip out on your teammates, so make sure you're available or have a substitute ready for when you can't play.
While in normal rankings you are mostly responsible for yourself (with a pinch of cooperation), in tournaments all team members are all responsible. A player can be good by themselves and carry the team. However, having a cooperative team can ease the burden and collectively be better than an individual.
This mode will change the competitiveness of Valorant. Also, it will give some of the most avid players something to reach for beyond Radiant. Have fun and enjoy playing Valorant!