Is Fortnite: Save the World worth Investing in?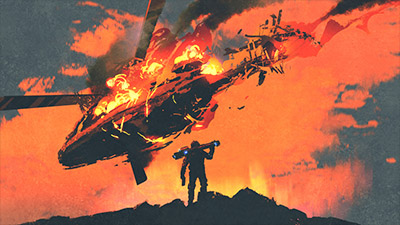 Fortnite: Save the World is nearing its third anniversary, and Epic Games has given a rather unexpected news regarding development. With the free PvP mode, Fortnite: Battle Royale, being the more popular game, the PvP players have often asked if the paid mode – Save the World – is worth buying. The answer to that question would've been quite brief just a week ago, but with the latest news regarding development, there's a lot to look into. If you don't own Fortnite: Save the World and are considering buying it right now, be sure to look into the factors explained in this article.
This article will take you through everything you need to know about what has changed about Save the World, if it is worth buying, and how development is going to be in the future.
What is Fortnite: Save the World?
Fortnite: Save the World is Fortnite's paid co-op PvE game. This mode is the original Fortnite, where it all began; in fact, the massively successful Battle Royale mode wouldn't exist without it. Save the World was originally released on 25th July 2017, and has been in development for the last three years.
Save the World is a tower-defense survival shooter that supports up to 4 players per mission. The game has various missions, most of them based on building around an objective and defending it from hordes of zombies. Players can use characters called "Heroes", with four classes to choose from – Soldier, Constructor, Ninja, and Outlander – and use unique combinations of Heroes to create their own Loadouts. Heroes have their own unique Abilities and Perks, and can also use ranged or melee weapons and gadgets. There are four zones in the game that unlock as the player levels up – Stonewood, Plankerton, Canny Valley, and Twine Peaks.
The first three zones have actively been developed over the last two years, while Twine Peaks still shares the same environments from Stonewood. This zone was expected to be developed and fully fleshed out over the next few years. The game was also expected to go free-to-play in 2018, which was further delayed by several years.
What changes have been made to Fortnite: Save the World?
Fortnite: Save the World is now officially out of Early Access. Epic Games has cancelled the free-to-play plans and the game will continue to be a premium game. It has also been announced that development will slow down here onwards. Players who have been paid founders till now will get a free upgrade on their respective packs, and players who owned the highest edition (Ultimate Edition) will get 8000 V-bucks and the new Metal Team Leader pack.
The Metal Team Leader pack is available for all players to buy at $20, with the following offerings:
a new Hero
a new "Papa Bear weapon schematic"
Warning Bow Back Bling
Metal Team leader Challenges (which will reward a Legendary Troll Stash Llama, 1000 V-Bucks, and 500 X-Ray Tickets)
Access to Save the World
Note that already owning Save the World will not reduce the price of this pack.
The Early Access label has now been removed from all Fortnite modes. Fortnite: Save the World will also stop supporting new cosmetics introduced in Battle Royale (which could till now be shared between the two game modes). However, the skins you own till this comes into actions will be forever useable in between these modes. V-Buck rewards will also be replaced by Tickets for all future players – however, founders will continue to earn them.
Ventures and Gameplay
While development for Fortnite: Save the World has been slowed down (and we don't know by how much), Epic Games will be adding "Ventures" to promote long-term replay value. Now this is a very ambiguous point considering how slow development already has been this entire time. How frequently will we get content? We have no clue as of yet.
Ventures will be seasonal events that will take place in separate zones with new modifiers, a progression path, and seasonal levels to aim for. Seasonal experience will be earned by completing certain challenges in Ventures. This seasonal experience will affect difficulty levels, weapons, and rewards as well. Progressing through seasonal Ventures will also reward Supercharger materials that can allow players to level up items from their collection beyond the current limit.
However, we will continue to have a seasonal rotation of modes such as Frostnite and Dungeons, as it is been for a while now. New heroes and quests will definitely be released, but at a much slower pace. Epic also mentioned that the storyline of Fortnite: Save the World is complete, meaning Twine Peaks will no longer get its own unique biome, as players have been expecting for quite some time now.
Verdict: Is Save the World worth buying?
Right now, buying Fortnite: Save the World is only worth it if you really like the gameplay itself. Till now, V-Bucks – a currency shared across Fortnite – was earnable via Save the World. With these changes, only Founders will be able to earn V-bucks in the future. Earning this currency via Fortnite: Save the World and spending it in Battle Royale has been a major incentive and introductory point for several players in the past.
With V-bucks out of the picture and development being slowed down further, the game is only worth buying if you genuinely like the gameplay. In my opinion, it is definitely worth $20 with the content it has received till now. It is a grindy game and is completely unlike Battle Royale, but it is still in the fun Fortnite world with its cartoonish graphics, goofy weapons, and the unique building mechanic.
Endnote
I would advise players considering buying it to check gameplay videos online, try to understand how the core gameplay works, and then decide if they like it. It can get pretty repetitive at times, but for veterans, that repetitive loop has been fun enough to keep us around for so many years. We hope this article helped you gain insights into the new changes introduced in Fortnite: Save the World, and determine if it is the right game for you. Hope to see you at the Save the World Homebase soon!