Most Tryhard Fortnite Skins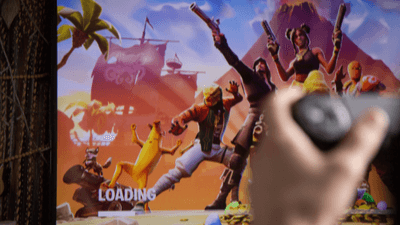 Fortnite has been one of the most explosive battle royale games since it was released in 2017. Over time, it has accumulated (as these things happen) a huge warehouse of in-game cosmetics with inspirations from fans or collaborations with other games. Players have a wide variety of skins to choose from for their character. They can load into a game, show off their favorite style, or flex on their enemies. That said, there are certain cosmetic combinations that reek of sweatiness, and I'll go over those in this article: these are the absolute most tryhard Fortnite skins.
What is a Tryhard Fortnite Skin?
Fortnite is a battle royale game with both a casual and a competitive ranked mode. As with most BR games, there is a strong contrast between those who just want to have fun and players whose sole purpose is to grind to the top. However, some are a cut above the rest with how competitive they take the game. People from the gaming community would often refer to those people as 'tryhard' or 'sweaty' players.
Tryhards are labeled because they go to extensive lengths to win games. They invest excessive effort to win even if isn't strictly required. Tryhards put in ridiculous amounts of effort to the point that their hands are sweating from the effort, hence the term 'sweaty.'
Battle royale games are no stranger to these kinds of players, and Fortnite is no further exception to that either. Sometimes you will face off against players that will try their hardest to eliminate you; they will even chase you down (for no reason) until you fall victim to their sweatiness.
Tryhard skins in Fortnite are the ones you often see sweaty players wearing. Some of these skins are obtained easily or purchased with currency, and some of them are skins that require a player to play and grind consistently. These skins pose a threat to those that see them. If you ever see a player with any of these skins, get ready to stretch your muscles and keep your wits about because they are most likely tryhards. Here are some of the most tryhard skins in Fortnite:
Aura
Aura is a beloved skin for tryhard players. It was popular among tryhards and professional players when it first came out. It can be purchased for 800 V-Bucks in the Item Shop when it appears or for 1,400 V-Bucks if purchased with a bundle.
Renegade Raider
The Renegade Raider is also popular for tryhard players for its design, rarity, and grind. This skin was purchasable for 1,200 V-Bucks in the Season Shop at level 20 during the game's first season. Level 20 was the second-highest level for an unlockable purchase, with the highest being the Raider's Revenge pickaxe at Level 35. As an alternative to the existing Item Shop, Fortnite introduced the Season Shop, which sells items that will only be available once you reach the appropriate Season Shop level. The Season Shop has since been replaced with the Battle Pass, which means it will not be available for purchase again.
Focus
This skin is famous not just for tryhards but also for the Fortnite community. Players love this skin because it looks fantastic with its stylish mask and outfit. It can be purchased in the Item Shop for 1,200 V-Bucks when it is available.
Siren
Siren is a very popular choice for professional players and tryhards alike. The skin boasts a sleek office-style outfit and an eyepatch that tryhards seem to like. Killing your opponents while in heels is a stylish way to terrorize a lobby. This skin was released in chapter 2, season 2, and can be purchased with 1,200 V-Bucks in the Item Shop.
Midas
Another skin available in chapter 2, season 2, was Midas. What better way to show off your sweatiness than through wearing the skin rewarded for reaching a high level of the Battle Pass. Midas was available to players who reach level 100 of the season's battle pass, and the skin becomes more golden as you get higher levels of the battle pass. This tryhard skin has a special feature that turns all the weapons the player touches into gold. Showcasing a cool suit, gun holsters, and a hand that is literally gold, there is no doubt that players find this skin aesthetically pleasing.
Default Skins
One tryhard skin is the default skin. The default skin saw a rise in popularity again when a popular streamer, Tif, that was banned, made his return. As a boycott for his ban, he refused to use and buy any other skin except for the default. Tryhards use this skin as a trick for others to lure other players into thinking they're new and inexperienced or a bot.
Mogul Master
The Mogul Master is another popular skin among tryhards. This skin's style fits in with some players as it sports a fully clothed winter outfit along with some ski equipment. The Mogul Master also has seven different styles to choose from, which bear the colors and symbols of certain countries. Each Mogul Master costs 1,500 V-Bucks in the Item Shop. Each style must be purchased separately.
Dynamo
Dynamo is a popular skin for tryhards, especially for fans of wrestling and luchadors. Borrowing inspiration from luchadors, this skin has an amazing theme and a good color scheme. The Dynamo skin is available in the Item Shop for 1,200 V-Bucks whenever it is available or 2,200 V-Bucks for a Lucha Bundle.
Travis Scott
A popular music personality has made his way as a skin in Fortnite. This skin features a topless Travis Scott with jewelry on his neck. Tryhards like this skin simply because it looks cool, especially with the T-3500 style, making Travis Scott look slightly like a terminator. This skin is part of the Icon Series tier of rarity that focuses on skins inspired by celebrities and artists. Although the general community has lessened the use of this skin due to issues, there are still tryhards that use it. The skin can be purchased in the Item Shop for 1,500 V-Bucks or with the Astronomical Bundle for 2,500 V-Bucks.
If you see these skins, you're in for a fight.
These are some skins that may find on tryhard players. Some professional players and tryhards use these skins, so it's best to stay away from players wearing them if you just want to have fun, but if you're up for some challenge and sweaty gameplay yourself, then drop right beside them.