Crucial Fivem Mods for GTARP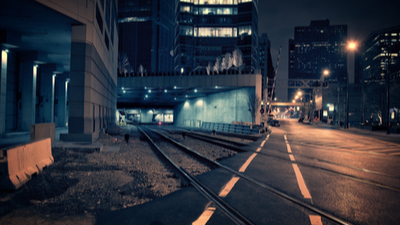 Whilst GTA Online has been a mainstay hit since its launch several years ago, there has been somewhat of a resurgence in popularity for the game on many of the livestreaming networks as of late. One of the reasons for this is down to something called GTARP, with the use of Fivem mods. The practice of this surrounds the use of mods for the online segment of GTA V, and has proven to be a (pardon the pun) game-changer that has kept the title fresh and interesting after all this time.
In case you are unfamiliar, we will be discussing the following in this article:
GTARP.
Fivem Mods.
What Can You do Once You Have Installed Fivem Mods?
The Best GTA V Mods.
How Much does Fivem Cost?
What is GTARP?
So let's get started on exactly what GTARP is. The term stands for Grand Theft Auto Roleplay, which serves as a mod for GTA V on PC. Essentially, it gives you the opportunity to take on a role, or character, within the realms of servers that are catered to certain levels of roleplaying.
Of course, some servers take roleplaying far more seriously than others, and will differ on each server when it comes to the tasks that you have to perform. If you have the game on PC then you are eligible however, though it isn't as simple as just signing onto GTA Online. You will be required to use certain game clients that include mods such as Fivem, which we will discuss shortly. After you have done so, you can find a community to get yourself an invite.
Getting an invite isn't straightforward either. The more popular servers are already full to capacity, given the sheer popularity of the trend at the moment. You also often have to prove yourself to be a dedicated roleplayer to be accepted.
What are Fivem Mods?
As for Fivem, this is a source in which you can modify the multiplayer aspects of GTA V. This is used via dedicated servers, and opens up a wealth of possibilities for you to customize your online experience in the game.
For example, Fivem gives you the chance to have servers that enables the use of custom maps, weapons, cars and more. You can even keep the game's original AI, and you don't have to worry about not being able to switch between Fivem and the vanilla version of GTA Online, which should alleviate any fears of being banned. Ultimately, it's a community force that have worked passionately on bringing players of GTA V even more diversity than they've ever had before.
What Can You do with Fivem Mods for GTARP?
Fivem is considered one of the most popular choices of mods for GTA, and is a necessity for you to engage in GTARP in the first place. Once you have downloaded the client, it then gives you the opportunity to apply for servers to play in. There are a lot of servers out there, so you are bound to find some similarities. However, there are a few standout servers that you should know about, though they aren't easy to get into.
One example of these servers is NOPIXEL. This is such a heavily populated server, that they had to turn down applications with over 4,000 people choosing to apply. It is worth looking into though if you really want to get into the roleplaying scene in GTA, as you will be joining some of the biggest GTA V streamers out there when doing so.
NOPIXEL only allows 32 players at a time, whereas another option is ECLIPSE RP. With a number of crime factions for you to join and heavy community involvement, this is a server that you are bound to want to be a part of. You can however once again expect a long waiting time to get in.
If you want to blur the lines between legal and illegal when roleplaying, then you should check out MAFIA CITY. Here there is the option to play as a power-hungry CEO, a gangster, and even a police officer. There is also a lot of properties up for grabs as well, pretty much any you can think of within the realms of GTA V.
The Best GTARP Mods
There are so many different mods for you to choose from once you have everything you need in place. As stated earlier, you can mod anything from cars, maps, weapons and so on. One really cool mod you can get is Bahama Mamas. You may have heard of this nightclub before, as it was (and now is) a place that was allegedly cut from the game. Thanks to modders, you can now explore this hangout unlike ever before.
If you want to introduce a more realistic experience too, then you can thanks to Fivem by introducing real car models, and skins as well. So public services for example can be altered to cater their appearance in your own area, and there is so much customization choice that you can make it as close to real life as possible, or even mix up reality with ideas of your own.
The ESX Essentials Pack is very handy too, especially for roleplaying. You can choose from a range of jobs such as mechanic, banker, butcher and others. It also comes with its own banking system for a more realistic feel. What's more, it's very easy to use with Fivem.
How Much do Fivem Mods Cost?
Finally, we will end on even more good news. Fivem mods is completely free to use. You will however need to have a legitimate copy of Grand Theft Auto V. Apart from that, you are good to go ahead and find out what GTARP has to offer you, just be aware that some of the more popular services are quite difficult to be a part of, but in the end are totally worth it for the experience that you get.