ESO Legends: A Handy App to Manage Your Stuff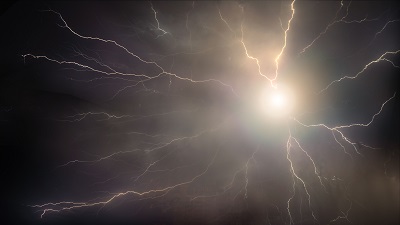 Managing the nitty-gritty aspects of the Elder Scrolls card game can be time-consuming and downright finicky. So much so that it might even sap the joy out of playing ESO Legends. No worries, though. Édipo Souza, a skilled Android Developer from Brazil, developed the Elder Scrolls Legends Tracker so we all can focus on enjoying the game. With it, you can manage matches, access basic info, set card sounds as ringtones, set card art as wallpapers, filter your favorite decks, and more!
Here, he talks to us about the ins and outs of the application. Let's get to know a little more about the app, how it came to be, and the proficient developer behind it all.
(1) Tell us about yourself (name/nickname, hometown, age, occupation, favorite games that you play and what platform(s) you play)?
My name is Édipo Souza, nickname edipo2s. I'm a 30-year-old android developer from Brazil who loves card games. My favorite game is Magic the Gathering whose tabletop version I started to play in 2004. Today, I'm more focused on digital card games like Hearthstone, The Elder Scroll Legends and of course Magic Arena on either phone or PC!
(2) Do you work independently or in a team? If in a team, how big is it?
Currently, I'm working as Android Developer in a medium company called Juno.
(3) What inspired you to create an app specifically for this game? When did it cross your mind to create your app?
I love card games, and I love to develop apps. So I just put both together to create something that helps players to easily check out some of their game content—anytime and anywhere!
(4) What programming language or tool did you use to create this app? Do you have any favorite PLs or tools in particular?
As an Android developer, the main tool I use to build apps is Android Studio, the official Android IDE. But as a differential, instead of using Java, the most known language for Android developers, I chose to study and practice a new language called Kotlin, which later became an official Android app developing language too.
For more Interviews, check this out: Improvise and Optimize with the Star Citizen App
(5) When it comes to designing the user experience/UX of the app, what motivated you or what influences did you have?
I'm a little critical about software design, so I always try to create a useful and beautiful UI with good usability. Google's material design has a concept to be minimalist and clean, and with that in mind, I had focused on trying to build a clean UI that shows things in the right place and in the right time.
(6) From the developer's and gamer's perspective, how do you think the app affects the overall experience of the game?
TES Legends Tracker is an assistant whose main goal is to help players keep track of their collection, decks, and matches. It helps them to be informed about some game details like cards rewards and card changes. That kind of information can be useful for new and veteran players alike.
(7) Is there any margin of error when it comes to the app's performance and provided information?
Today, I'm more focused on a new project called Lotus Tracker, a Magic Arena deck tracker the syncs your game data with my website (www.mtglotusvalley.com), so the app's performance and information can stay effective without updates for a time. Recently, I had updated it with cards of the latest TESL expansion.
(8) What were your biggest challenges for this project? How did you overcome them?
The biggest challenge was how to keep the cards up-to-date with the constant card changes. So I chose to build a dynamic model where that app always grabs the most updated cards' info from the Firebase database, as well new images that allow the data to be relevant without the need for an app update too.
For more Interviews, check this out: Home-Grown Bliss with a Growtopia Simulator
(9) Are you expecting the game's expansions to change your app's dynamics and performance? Is it something that you've already prepared to tackle?
With many images, arts, and sounds of new cards, it's inevitable that the app will start to grow, but aside from the download size, the performance should not be compromised.
(10) Are there any exciting new developments for your app that you would care to share?
For now, I don't have any app updates planned because my focus is on my project for Magic Arena.
(11) Could you share a few quick tips to new players of the game?
TES Legends is a pretty generous game, the game's daily rewards help you build a nice collection, so don't miss them! Also, try to always hit at least rank 5 every month to receive two copies of the monthly card and just go back to rank 4.
(12) Any advice you'd like to share to aspiring game app or web developers?
Not just test, use your product heavily. Using the app/site you are developing daily is the best way to improve it and be aware of potential bugs and usability issues.
An App Whose Own Developer Utilizes is One Worth Using
The best way to see if something works is to use it yourself. That's certainly something that edipo2s understands well. With the nifty ESO Legends tracker, you can be sure that you have an assistant application you can depend on. Micromanaging on the Elder Scrolls card game has never been this easy! Do yourself a favor and download the app here.
For more Interviews, check this out: Scan it the Right Way: ESO Price Lens App