A Cool App to Elevate PUBG Graphics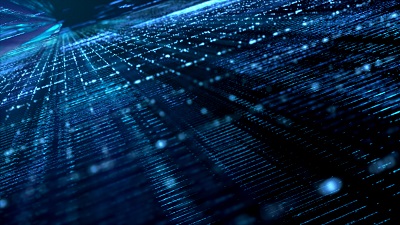 Configuring graphics for our favorite games can sometimes be a painstaking process. You have to draw distance, textures, reflections, shadowing — then you determine which ones are worth maxing and which ones aren't. On top of that, you've got constantly lingering questions. How does your processor or mobile phone even handle it? Can it even handle it? These are common hurdles you have to consider and overcome.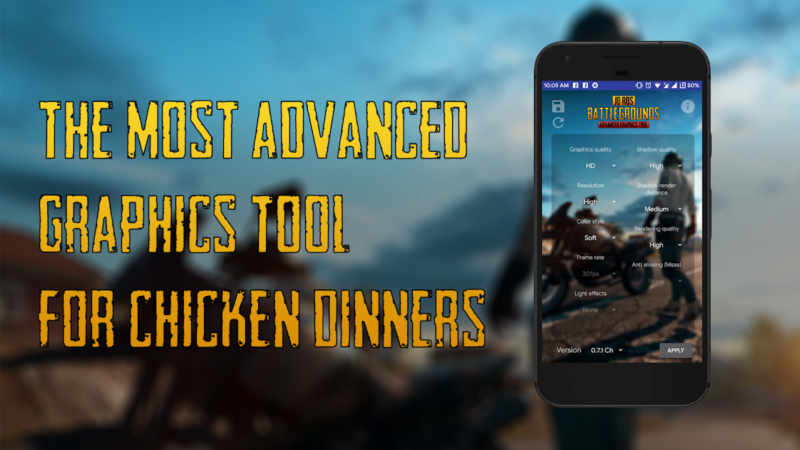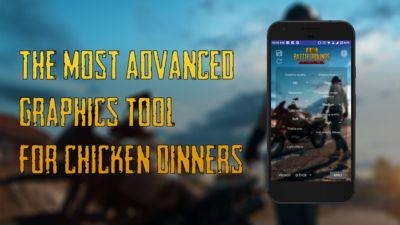 Just like any good developer, Joshua may have been perplexed by these same issues during the early stages of development for the Battlegrounds Advanced Graphic Tool. To save folks from the utter confusion of balancing a multitude of options, the app refines the PUBG Graphics settings for you to make sure you're running PlayerUnknown's Battlegrounds on your mobile in the most optimal way. As an added bonus, it also comes with a built-in text guide (particularly for weapons) to give you something to read whenever you're having a downtime from the game.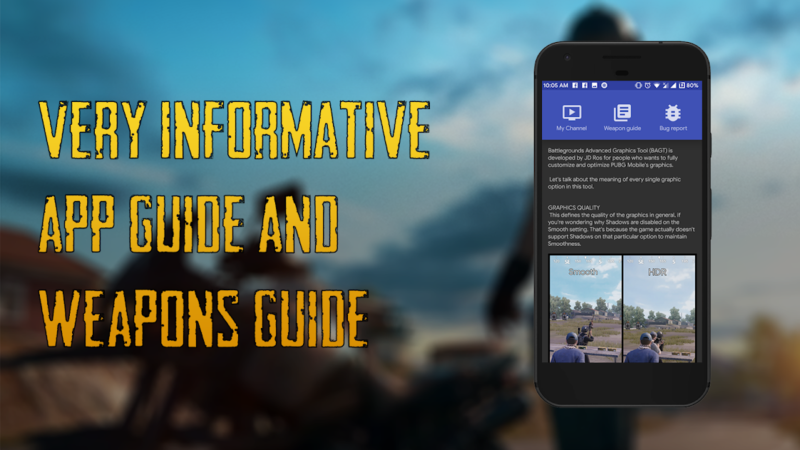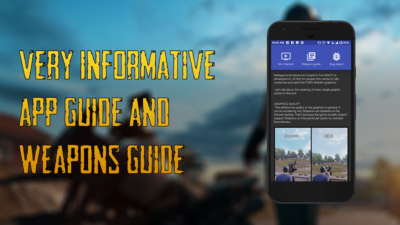 We had a little chat with Joshua to find out what went on with the development process, the trials he had, as well as an essential tip when it comes to working on an application.
(1) Tell us about yourself (Your name/nickname, hometown, age, occupation, favorite games that you play and what platform(s) you play)?
My name is Joshua Del Rosario, but mostly known as "JD Ros" on social media. I am from the Philippines; I'm 22 years old and currently looking for a job because I just got off my previous one. I play on PC and PS4 and my favorite games would be PUBG, Grand Theft Auto series and just about every game made by Naughty Dog.
(2) Share with us how it feels to be the creator of something big for this game?
Honestly, I did not expect it to be this big in just a short span of time. It surprised me a lot, to think that I only made this app because I got impatient waiting for the PUBG mobile developers to optimize the game.
(3) What inspired you to create an app specifically for this game? When did it cross your mind to create your app?
Having PUBG as my favorite game while owning a midrange phone is what inspired me to create this app.
(4) Do you work independently or in a team? If in a team, how big is it?
I work alone for this app; I just named it with the word "Studios" because I have a dream of having my very own company/team of mobile developers someday.
(5) From the developer's (and gamer's) perspective, how do you think the app affects the overall experience of the game?
If the user knows how to optimally use the app and is patient enough to experiment on the app's settings, it will change the game drastically both in visuals and performance.
(6) Is there any margin of error when it comes to the app's performance and provided information?
Yes, it may have some errors and glitches. Most of the time it happens on phones in which PUBGM are not even supposed to be compatible.
(7) When it comes to designing the user experience/UX of the app, what motivated you or what influences did you have?
I love the iOS look and Material Design (program) as well, so I kind of made a UI that resembles both in a way that I think it would still be appropriate for my app.
(8) What programming language or tool did you use to create this app? Do you have any favorite PLs or tools in particular?
I used Android Studio and the language that I developed this with is Java. My favorite tools are Notepad++ and Winmerge, I use them a lot for comparing my previous game configurations to the new ones.
(9) What were your biggest challenges for this project? How did you overcome them?
The biggest challenge I had is when the game changes something in the game files and I have to find a way to recreate my app's functions to accommodate those changes in-game. So I had to be very attentive to the community and try my best to be a beta tester of every update so that I could test a new version of my app before an official update even gets released.
(10) Are you expecting the game's expansions to change your app's dynamics and performance? Is it something that you've already prepared to tackle?
Yes, it actually does on every single update. If the game changes, so do my app.
(11) Are there any exciting new developments for your app that you would care to share?
I do have long-term plans for this app including a "suggested setting" feature that suggests a setting for the user to have an easier time finding the right setting depending on their phone.
(12) Do you plan to create more apps like these for other games in the future?
Yes, I would gladly make one if I ever find a game interesting and happen to see a room for improvement.
(13) Could you share a few quick tips to new players of the game?
My best tip for new PUBGM players is to land on crowded placed like Pochinki, School, and Military. It's gonna be tough, but that's the only way to get used to the combat.
(14) Any advice you'd like to share to aspiring game app or web developers?
My advice to fellow developers is to always listen to your users' concerns. You don't necessarily have to follow every single concern, but always remember that those users with concerns are the ones who actually care for your app.
Our Thoughts
Playing PUBG on mobile? Don't forget to try out Joshua's Battlegrounds Advanced Graphics Tool app.
We publish lots of interesting developer stories, game analysis, and updates, as well as gadget reviews. Bookmark us and check out some of our other articles.
For more, check this out: The Triple Thread: Fornite, Rocket League, and PUBG Strat Roulette