Breaking Barriers with Wakfu Builds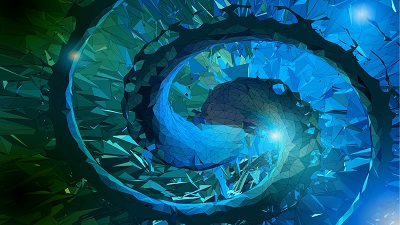 Wakfu is something of a phenomenon that had been flying under the radar of the gaming world. Since it popped up on the scene, gamers all over have been hopping on the bandwagon. This is thanks, in large part, to its fantasy and humor-driven gameplay. With Wakfu Builds, you can create (you guessed it) the best builds for the game.
Rodrigo, otherwise known as Blooddrunkz or Soullessz, came up with the app to help players make the best builds possible. Check out his app to see what you've been missing.
 (1) Tell us about yourself (name/nickname, hometown, age, occupation, favorite games that you play and what platform(s) you play)?
My name is Rodrigo and I use either Blooddrunkz or Soullessz on the games I play. I'm from Brazil, was raised in the countryside until I was 24 years old, and I now reside in São Paulo city. I'm 28 now, work in IT and my favorite games include Battlefield and Devil May Cry.
(2) Do you work independently or in a team? If in a team, how big is it?
I worked alone on my app since a lot of my friends don't really like wakfu.
(3) What inspired you to create an app specifically for this game? When did it cross your mind to create your app?
When I started to create Builds Wakfu the only Builder I used was the Wakfu Gear for Chrome extension and I hated the fact that I needed to hit alt+tab to see things and go back to the game—that kind of thing. I've always loved developing software and mobile is an area that I really want to work in in the future. I saw this as my chance to learn about Java Android and do something I really loved. I think it happened around 2016.
For more Interviews, check this out: ESO Legends: A Handy App to Manage Your Stuff
(4) What programming language or tool did you use to create this app? Do you have any favorite PLs or tools in particular?
I used Android Studio with Java to create this app and I'm also making a new app about Wakfu. It's like a social network with a market and more things. I'm doing it to learn Kotlin, a new language used by Android and Google.
(5) When it comes to designing the user experience/UX of the app, what motivated you or what influences did you have?
For the most part of images and layouts, I got them from the Wakfu website. It is more ideal to a player to use an App with the same colors and the same layouts as those that he uses constantly. The menus on the bottom side are good and I see it when my brother uses the iPhone and usability improvement.
Note: I'm an Android fan and I'll never use an iPhone.
(6) From the developer's and gamer's perspective, how do you think the app affects the overall experience of the game?
Well, about this we have two perspectives. When you do a build for your character, you put a line between you and what you need. You can test damage numbers with large possibilities and choose the best way to play with a character—and this is very good. On the other side, you have to focus on important things.
For more Interviews, check this out: Home-Grown Bliss with a Growtopia Simulator
(7) Is there any margin of error when it comes to the app's performance and provided information?
What kind of information do you mean? The login with Google is with the Google API. I don't have any information about passwords or other anything like that. In the database, I only have the name, e-mail, and variables I use to control your preferences on the App. These include things like the language, the version of your database, your gender, what you use in your phone and location. I don't have a way to get these things. You can go to App information on your phone and see; the only permission the App needs is Camera to import a build by QRCode and Storage to make the image with QRCore.
(8) What were your biggest challenges for this project? How did you overcome them?
Without a doubt the Drag and Drop in the Spells page. Drag and Drop is not a native thing on Android. On PC, it's easier to move files and folders, but in Android it is complex. You need to calculate the build damages with passive spells and all the things you can use, as well as the order in which this occurs.
(9) Are you expecting the game's expansions to change your app's dynamics and performance? Is it something that you've already prepared to tackle?
I'm doing the new App with this build along with some improvement in usability and new items. I'm working with RPA (Robot Process Automation) and l am learning a lot of things to extract data from websites until Ankama does a better job at API to get items information for us.
For more Interviews, check this out: Arcadia for Destiny 2: Light From Darkness
(10) Are there any exciting new developments for your app that you would care to share?
The new App will be named Social Wakfu. You will have a profile, a Friends List and other things that a social network should have. You can set a notification when an item enters to sell and you can order too! I won't do an intermediary with this. I will only make a simple communication to sell and buy things in servers. I'm thinking about resources to sell and buy, but let us take care about items first.
(11) Could you share a few quick tips to new players of the game?
It's not a bad idea, do a part in App where people can write tutorials or just chat with others to give or receive advice to other players. The problem is that people can use this to sell gold in game and other things. This can put me in trouble with Ankama and I don't have time to administrate it.
(12) Any advice you'd like to share to aspiring game app or web developers?
If you don't have a good source of data where you can make your updates in the App easy, don't do it. The real difficulty is getting all the items in website of wakfu and putting it in the App. Ankama is a crazy game developer and between the night and day, they decide to create 300 items and put them in the game in the next update. But if you love to develop and want to work with this, go ahead and don't look back. The most important thing in life is to work on the things you love to do.
Building the Best… Builds!
So there you have it! With the handy Wakfu Builds, you won't have to rack your brains out trying to come up with the best builds. Try it out and make some noise on Wakfu today!
For more Interviews, check this out: A Fortnite Guide on Your Phone with Plenty of Info