Upcoming MMOs You Should Be Hyped About for 2023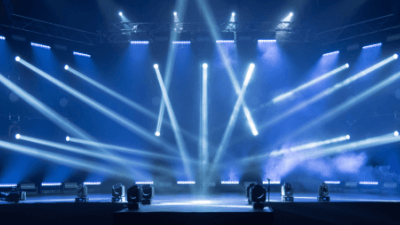 There's no shortage of online games these days, and more so when it comes to MMOs. People often like to push the narrative that MMOs are dying. If that were true, though, rounding up all of the upcoming titles this year would be a far more straightforward task. However, the truth is that the MMORPG has been booming in both new and unexpected ways. 2023, in particular, is an excellent year for you to try out new MMOs, thanks to many high-profile publishers looking to try out their own IPs.
For today's topic, I've pulled several notable projects anticipated to make waves in 2023, along with many honorable mentions that could be enough to choke a mule. Here are the upcoming MMORPGs worth noting (and potentially even trying) in 2023.
Blue Protocol
Do you like anime-style characters? Do you like playing with millions of other people? Are you already an avid player of Genshin Impact or Tower of Fantasy? If your answer is yes to at least one of these questions, check out Blue Protocol. At first glance, it gives off a lot of Genshin and ToF vibes since it shares the same action-based combat and art style. But make no mistake; Blue Protocol is slated to have a deep character customization akin to what you'd see in a typical MMORPG.
The project came out roaring during the Fall of 2022, and there's a lot to be excited for. We're looking at a post-apocalyptic storyline and a cel-shaded graphic style. The developer for Blue Protocol is Bandai Namco, who you probably know as the company that published the recent GOTY hit Elden Ring. But don't forget—they also get to crank out their own video games. They've worked on tons of successful video game franchises in the past. Some examples include Ace Combat, Tekken, Soul Calibur, and Pac-Man. However, don't won't be the ones that will publish Blue Protocol; Amazon Games will handle that side of the table.
The question of just how massive the multiplayer will be in Blue Protocol remains to be answered but based on the gameplay footage that we've seen, it's a game that deserves to be a part of your games to take a look at for this year. Japan and Korea get to play Blue Protocol first, and I hope that this means the version we outsider peeps get to play will have some of the initial kinks ironed out already.
Palia
If you're looking for a chill and relaxing time, Palia may just take the cake. It's an MMORPG that focuses on the less violent aspects of the genre and instead is geared toward player housing. Palia won't be an MMO where you have to do quests and mindlessly grind for gear. It's meant to be a community sim game full of NPCs where you can meet and befriend them. As a result, don't expect combat to be the "key ingredient" in Palia. The developer, Singularity Six, will implement non-combat opportunities that you can use for competitive play.
This cozy life sim already had a couple of alpha tests in 2022, and while Palia is still ways out of launch, Singularity Six indicated that there would be an increase in playtests this year. If you've ever wondered what it would be like if Stardew Valley became an MMO instead, Palia is your answer. Best of all, everyone can try it—and I mean everyone since it seems like it's a game that would appeal to the casual and serious MMORPG crowd.
Wayfinder
Wayfinder is one of the few titles on this list with a solid release date. It was initially revealed during the 2022 Game Awards, and from what I've seen, it's an online ARPG that's one part Monster Hunter, one part WildStar, and one part Warframe. You'll find yourself in Skylight, a hub where players can safely pick up quests from NPCs, crash their player-owned house, or craft weapons and gear for their Wayfinders (aka characters). From there, you can venture out to the Highlands—an open-world zone full of unique events to take part in. Are you thinking of collecting treasure? What about taking on instanced Lost Zones? You can do them all in Wayfinder.
According to Airship Syndicate, the developers of Wayfinder, the game is built around four pillars: combat, exploration, adventure, and collection. If this is the first time you've heard about the devs, they're most notable for the releases of Battle Chasers: Nightwar, Darksider Genesis, and Ruined King: A League of Legends Story. This is their first foray into making a live service title, and they've recruited the help of Digital Extremes—the creators of Warframe—to assist them in creating Wayfinder. As such, you can expect the microtransactions to be similar to Warframe.
Wayfinder will be free-to-play, with early access scheduled for Spring 2023. That's right—you won't have to wait long for this one. Building a new IP is challenging, especially for smaller studios that don't have ginormous budgets, as we see with Riot Games or Blizzard. But I'm cautiously optimistic that Wayfinder could be one of those games we'll potentially see support from the developers for the years to come.
Dune: Awakening
Players should be excited about Dune: Awakening, an upcoming MMORPG based on the classic sci-fi franchise. The recent movie adaptation of Dune has brought renewed attention to the series and the game offers players the opportunity to dive deeper into the complex world and lore of Arrakis. The game promises to bring the factions and politics of the series to life within an MMORPG setting, allowing players to explore and engage with the world in a new and exciting way. The deep lore of Dune is one of its defining features, and the game's developers have the opportunity to create a truly immersive and engaging experience for players.
Another reason to be excited about Dune: Awakening is that it diverges from the main storyline of the series, offering players a "what if" timeline, it will be interesting to see how the developer team interpret the story in their own way. This allows players to experience a new take on the familiar world and it could lead to some exciting new discoveries and surprises. Overall, Dune: Awakening has the potential to be a fun and engaging game for fans of the franchise and for those who enjoy MMOs.
Thrones and Liberty
Throne and Liberty is an upcoming massively multiplayer online role-playing game (MMORPG) that players should be excited about. It is most likely to be released in 2023. Developed by NCSoft, this game promises to offer a unique experience with its dynamic weather system, which is expected to greatly affect player gameplay depending on the time of day. For example, harsh winds could displace arrows and rain could enhance thunder attacks. This adds an extra layer of realism and strategy to the game, giving players an immersive and engaging experience. Additionally, the game is tease some other neat interactions that make the gameplay even more interesting, such as clan activities, dungeons and other features that you would expect from a standard MMORPG, that could offer an enjoyable time and make it a successful game.
Soulframe
Players should be excited about the upcoming game Soulframe, developed by Digital Extremes, as it promises to be a unique fantasy MMORPG. One of the main reasons for excitement is that it's being developed by the same studio that created the incredibly popular game Warframe, which continues to experience a healthy and stable player count thanks to its consistent yearly updates. Digital Extremes has a proven track record of creating high-quality games with compelling gameplay and it's likely that Soulframe will continue this trend. It is slated for release in late 2023.
Another reason to be excited about Soulframe is that it's a completely new game in a different genre than Warframe and it's expected to bring new and exciting gameplay mechanics, based on their design choices, So it will be a new experience for the fans of the studio. The game's lore and universe are also quite intriguing and promise to offer a rich and immersive experience for players, as well as a chance to explore new and fascinating environments. Based on the information provided, it seems that Soulframe has the potential to be a great MMORPG and a must-try game for fans of the genre.
Ark 2
Players should be excited about Ark 2, the upcoming game from Studio Wildcard, because it promises to be a unique and engaging massively multiplayer online (MMO) experience that builds upon the success of the original Ark: Survival Evolved. Ark 2 will offer players MMO elements with a Souls-like melee combat system, that creates a more intense and engaging gameplay. The game will also introduce cross-platform modding, which will allow players to create their own mods and tailor the experience to their liking. This will give players a greater sense of control over their gameplay and will allow them to create unique and memorable experiences.
Another reason why players should be excited about Ark 2 is the potential for incredible graphics and immersive environments. The developers have said that the game will be visually stunning with an "excellent experience for gamers" which could make it an even more enjoyable game. Additionally, the game's story and lore seem to be quite intriguing and it promises to offer a rich and immersive experience that will keep players engaged for many hours. Based on the information available, Ark 2 seems to be a game that players should be looking forward to.
Pantheon: Rise of the Fallen
Pantheon: Rise of the Fallen, an upcoming massively multiplayer online role-playing game (MMORPG) developed by Visionary Realms, is set to take players on an exciting journey through the world of Terminus. The game's class system is intriguing and offers players a unique and dynamic combat experience. With a focus on co-op gameplay and a challenging endgame, the game is tailored towards hardcore players who seek a deeper and more strategic MMORPG experience.
While the release date is yet to be announced, players can stay updated on the latest developments by following the official website. The developers have promised a wealth of new features and gameplay elements that will keep players engaged, making the wait well worth it. With a dynamic class system and a challenging endgame, Pantheon: Rise of the Fallen is poised to become an MMORPG that hardcore players won't want to miss.
Riot Game's MMO (Unnamed)
Players should be excited about Riot Games' upcoming MMO set in the Runeterra universe, which is the setting of several other Riot Games' titles like League of Legends, Legends of Runeterra, Teamfight Tactics, Ruined Kind, and Hextech Mayhem. The fact that Riot Games has already invested over a decade into building the Runeterra universe, makes the MMO game more exciting.
Riot Games is known for creating high-quality games with engaging gameplay and a passionate player base, and with the new MMO in development, they may be poised to challenge some of the biggest titles in the MMO industry. Although the release date is not confirmed yet, fans are anticipating that it could be released in 2023 or later. Even though the release date is uncertain, the MMO's development and the universe it's based on should be enough to make fans and players excited for the game.
It's Only the Beginning
Since 2023 is just beginning, you can expect many more titles to be announced in the coming months. Plus, with already existing MMOs about to get significant updates soon (looking at you, Guild Wars 2 and Lost Ark), we're pretty much spoilt for choice regarding MMOs. What new MMORPG are you looking forward to playing the most this year? Let me know in the comments section!