What we Know About Monster Hunter Now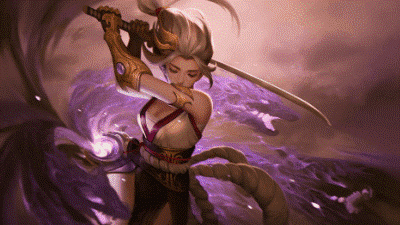 Capcom and Niantic have announced their first collaboration: Monster Hunter Now. Described as a real-world hunting ARPG, Monster Hunter Now is a game for mobile devices that blends an accessible version of the AR smash hit title from Niantic—Pokemon Go—and good ol' classic Monster Hunter gameplay. The collaboration is essentially set to bring Rathalos, Kirin, Zinogre, and many other iconic monsters to your neighborhood through augmented reality.
The Monster Hunter franchise has sold more than 90 million copies. By teaming up with Niantic—the creators of Pikmin Bloom, Pokemon Go, and NBA All-World—Capcom can make the series available to mobile gamers.
Four Years In the Making
If you've ever dreamt of hunting monsters in the real world, Monster Hunter Now turns that dream into reality. In a press briefing, John Hanke, the CEO of Niantic, stated that the upcoming AR game was four years in the making. The company believes that Monster Hunter Now will go farther than any other game they've worked on regarding real-time combat. Hanke said it'd have fast action combat and a seamless multiplayer experience. Of course, we can't be sure if that's the case when Monster Hunter Now fully releases. For now, I'm crossing my fingers that, at the very least, the game won't be a buggy mess when it's out.
The Chief Product Officer of Niantic, Kei Kawai, commented that having majestic monsters running around the street was a compelling idea as a real-world game. Having an augmented reality Monster Hunter game was such a no-brainer that they accepted Capcom's pitch immediately after their first pitch.
What You Can Expect
In Monster Hunter Now, you'll be a hunter and venture forth to take down the fiercest monsters in the world. You can also team up with other players if you need extra help, adding a social element to the already-thrilling experience. Niantic and Capcom touted Monster Hunter Now as a simplified but authentic version of the MH series' combat, albeit you'll be using swipes and tabs on your phone's touchscreen.
The game is played in landscape mode, which emulates the experience of playing the PC and console Monster Hunter games, but it is also playable in portrait mode. Battle times take a maximum of 75 seconds, making it suitable for outdoor play where you're always on the go. Sakae Osumi—Niantic's senior producer—stated their goal was to capture all the challenges and fun of Monster Hunter battles in this limited time window. With that in mind, the series' famous weapon classes remain, letting you alter your gameplay.
There will be local points of interest in Monster Hunter Now, which are resource-gathering areas. Meanwhile, the real-world environment is divided into different ecological zones, making it possible or players to encounter different materials and monsters. You'll need to use a "paintball" to tag the monsters you see in the real world. By doing so, you can hunt them at home—alone or with friends. Alternatively, the game offers Palico companions, who can automatically tag monsters using the paintballs even if the app is closed. That way, you can gather a plethora of monsters you can hunt at a later time.
As for Monster Hunter Now's potential integration with mainline Monster Hunter titles and competitive multiplayer, Niantic couldn't comment on those for now, but they've encouraged fans of the franchise and AR games to stay tuned.
Will Monster Hunter's Legacy Translate to Success for MH Now?
Monster Hunter is Capcom's most popular franchise to date. It's also one of the most well-known ARPG game series ever. The games gained a steady increase over the last two decades. It has always been closely associated with handheld gaming in Japan despite being on PC and consoles such as the PlayStation 5 and Xbox Series X/S. But that doesn't mean Monster Hunter Now will automatically become a success.
Niantic has made multiple attempts to replicate the Pokemon Go formula with other properties, and so far, they've only received limited success. Pikmin Bloom, another Nintendo IP, was a modest hit. Meanwhile, their high-profile game, Harry Potter: Wizards Unite, closed up shop after less than three years its release.
Niantic's team argues that Monster Hunter is the perfect franchise to receive the augmented reality treatment since the iteration of Pokemon Go. Kawai stated that they believe they are a hit on their hands this time, and they're working to make Monster Hunter Now last for years.
Release Date
Monster Hunter Now is slated to launch fully in September 2023 for iOS and Android. If you're interested in playing the game earlier, sign up for the closed beta test at the official website. The beta is scheduled to start on April 25.