Quest Speedrunning Gets A Third Update Since its Launch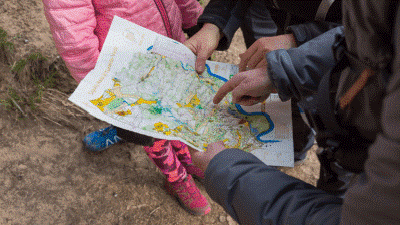 Quest speedrunning is a new game mode introduced on October 12th, 2022, as an alternative way to play OSRS. The quest speedrunning game mode specifically targets veteran players who enjoy quests, which in the main game are non-repeatable. Before the official launch on October 12, Jagex released the beta version of the quest speedrunning on September 14th, but to even try the game mode as a beta, you'd need a members account.
Main Rules
The speedrunning mode occurs in entirely different worlds governed by slightly different rules. For example, there's no PvP, and even if in the main game you're not playing on an ironman account, for the quest speedrunning, you'll be able to taste a bit of the ironman life as no trading is allowed.
A vast difference is that teleport timers, such as the home teleport 30 minutes timer, or minigame teleports, like the fishing trawler minigame teleport, will pause when you log out of the game. This makes perfect sense since you're in a battle against time, and if you were to log out and wait for the teleport timer to reset, this could become an unfair advantage compared to the other players.
When picking up and dropping items, you won't face the same issues as in the main game since all the items are player specific. You will not be able to gain any XP either, so if you want to skill up, you'll need to head back to the main game, where you'll have your stats and not the speedrunning quest stats.
The Schedule
Upon release, Jagex made only five quests available to the quest speedrunning adventurers, mentioning that they would bring five more quests for the following five months.
Jagex initially released the following:
Cook's Assistant
Ernest the Chicken
Demon Slayer
Vampyre Slayer
Dragon Slayer I
Here's Jagex's initial plan for the following five months:
November
December
January
February
March
Rewards
For each quest, you will get a specific set of items and skills to work with so that you're equal with all of the other speedrunners when setting times specific to every quest. If you complete the quest, your time will fall into one of the following categories: bronze, silver, gold, or platinum. You can repeat a quest as many times and get the rewards for each of the timers, but if you do manage to get platinum in your first run, you will be awarded for the lower tier timers as well.
Each timer will equal a certain amount of points, which you can later use in the rewards shop to buy some great cosmetic untradeables for your main.
Bronze: 10 Points
Silver: 30 Points
Gold: 80 Points
Platinum: 200 Points
With these points, you'll then be able to buy three different tiers of the Adventurer's outfit, the highest and most expensive of which can be used on the graceful outfit to transform it. Another of the cosmetic rewards is the speedy teleport scroll; it will modify your home teleport and give you a new fancy animation. The third reward you can get from quest speedrunning is the giant stopwatch, which will fit into your weapon slot and is yet another fun weapon.
What the Future Awaits
January, February, and March will each bring two more quests. After that, you'll have a total of 15 quests to speedrun, and depending on both community feedback, and how many players are eager to speedrun, Jagex could bring even more quests. You can hop to one of the five quest speedrunning worlds and spend hours on end beating your timers and competing with others to set the record for the fastest time for each quest.
Because of the repeatable nature of the quests in the speedrunning worlds and some of their lengths, you could spend a lot of time before obtaining all of the trophies and rewards. In addition, keep in mind that Jagex has already adjusted the timers, so they feel challenging enough for everyone. However, you can complete many quests rapidly in just a few minutes each. For example, you'll need to complete cook' assistant in under 2 minutes for the platinum timer, so even if you don't have a lot of time to dedicate to this game mode, you can still get some of the rewards with little time investment.