AK-47 | Neon Rider in CS2: Review, Design, Price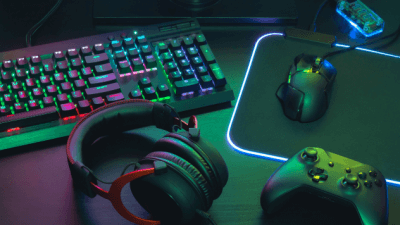 For Counter-Strike (both CS:GO and upcoming CS2) players, weapon skins are the perfect way of showing off their individuality. The AK Neon Rider is an especially popular skin in the game. This post will review and explore the skin's design, price, and aesthetic features to provide readers with everything they need to know before investing in this gem. Since CS2 is coming out soon, all the skins will also apply to the updated version and that's great, because not only will you be able to keep the old skins, but you will also be able to buy new ones.
Review
AK-47 | Neon Rider is a vibrant and eye-catching skin that has gained considerable popularity among existing CS:GO players. Let's review its key aspects:
Design:
The Neon Rider design is inspired by cyberpunk aesthetics, featuring a futuristic and neon-infused artwork. The black base color provides a striking contrast to the glowing neon blue and orange accents, creating a visually captivating appearance. The intricate patterns and detailing on the weapon's body further enhance its overall appeal, making it a standout choice among AK-47 skins.
Gameplay Experience:
The Neon Rider skin is not merely cosmetic — it's an accessory that offers players a substantial confidence boost and a fashionable touch to their gameplay. Using the AK-47 gun with this unique design suits players looking for standout visual highlights.
To confirm, this striking skin won't provide any functional or mechanical benefits in the game. However, it certainly gives off vibes of proficiency — which could end up influencing your playstyle positively. After all, having an eclectic aesthetic while playing can't be anything but positive!
Market Value and Price:
The price of AK-47 | Neon Rider can vary based on factors such as wear condition and market demand. Generally, Factory New (FN) versions tend to command the highest prices, followed by Minimal Wear (MW), Field-Tested (FT), Well-Worn (WW), and Battle-Scarred (BS) exteriors. At the time of writing, Neon Rider typically falls within the moderate to high price range compared to other AK-47 skins.
The cost of this skin does not remain fixed. Its price is variable and can change depending upon the dynamics of demand and supply in addition to other factors, including updates made to the game as well as current trends within the CS:GO community. As a precaution, we suggest that you keep checking trustworthy trading platforms and marketplaces like third-party websites or the Steam Community Market for the most relevant and current pricing information.
Summary
In the future CS2, AK-47 | Neon Rider will be available. It's wonderfully crafted to showcase cyberpunk fashion. If you're on the lookout for an attractive AK-47 skin, it's worth considering this neon-laced edition with its striking signature design.
While Neon Rider doesn't affect your gameplay performance, it still adds a lot of style and personality to your in-game weaponry. It stands out as one of the most sought-after designs.
However, keep in mind that market values fluctuate based on demand and wear conditions. In fact, even dedicated collectors study market trends before making significant purchases.
Overall if you are looking to boost your gaming experience with some neon colors mixed into some futuristic undertones without sacrificing functionality, then go ahead and invest in purchasing this visually captivating Neon Rider.