GTA 6 Trailer Release Date Confirmed By Rockstar Games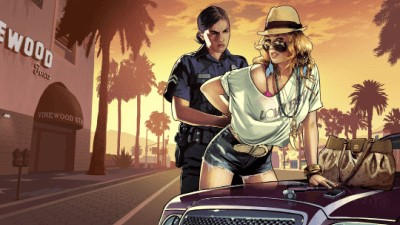 After years of waiting, we finally have substantial news about Rockstar Games' Grand Theft Auto VI. Setting the gaming community ablaze, Rockstar announced that we'll be getting a trailer for GTA 6.
The next GTA title is one of the most hotly anticipated games right now. According to Bloomberg's report, Rockstar is scheduled to officially announce GTA 6 to the public as early as this week. This report comes in from Jason Schreier, who's proven to be a reliable source due to his insider knowledge of the games industry during his past scoops.
December 2023 Marks the 25th Anniversary of Rockstar Games
Rockstar Games released a statement on their website and social media accounts to celebrate the upcoming 25th anniversary of the company.
Sam Houser, the co-founder of Rockstar Games, confirmed the suspicions of many that there would indeed be a trailer coming in "early December" for Grand Theft Auto VI. You can see the recently published Bloomberg report by Jason Schreier, where he speculated we'd be getting a trailer next month, and he was right on the money.
GTA 6 Leaks and Rumors
Leaks about Grand Theft Auto VI have run rampant even before Rockstar Games announced the upcoming trailer. One rumor is from Reddit user FollowTheDamnLeakCJ, who claims that his wife works for Rockstar, and she's seen the trailer and spilled the beans to him. The trailer will allegedly feature Jason and Lucia as the protagonists doing the usual activities in GTA, like robbing a shop and escaping from the cops. FollowTheDamnLeakCJ also said that the trailer featured tons of shots of Vice City.
Before this, there were unconfirmed reports about the possible location for GTA 6. Since GTA V was set in Los Santos, some speculate we might return to Vice City, Rockstar's version of Miami.
Unfortunately, this leak is no more than a written description of a trailer that we don't know is accurate and has since been marked as false. However, we'll find out if any of it's accurate soon.
Why is There So Much Hype for GTA 6?
The Grand Theft Auto franchise has been around since 1997 and under the stewardship of Rockstar Games since 1998. As years flew by, it cemented itself as one of the biggest game franchises in the world. The latest game in the series—Grand Theft Auto V—has sold over 185 million units across all platforms. That number is no joke, especially when you compare it to Skyrim, another game available in every console and system, selling 60 million cumulative units from 2011 to 2023.
Beyond the theories, we still don't know much about GTA 6 and its potential improvements over the already-refined mechanics in its previous game. Considering Rockstar's immense success with GTA Online, we can only imagine the pressure the publisher is on to deliver a follow-up that's superior to its predecessor. Hopefully, all will be revealed once the trailer drops this December.