YBA Tier List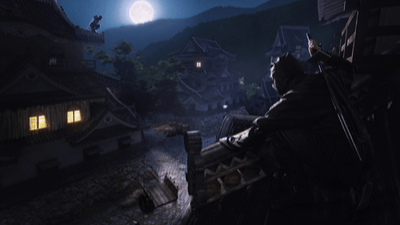 Your Bizarre Adventure features a ton of Stands that are available for players to use. While you could become a strong fighter in your own right, having your own summons will increase your chances of surviving and winning specific battles. In addition, fights with difficult bosses can become more accessible. This YBA tier list will help players find the best and most potent Stands they can access. 
Why Do You Need a YBA Tier List?
Getting your own Stand is not an easy thing to do in YBA, and frequently, it is a risky venture. Trying to acquire one carries the risk of you turning into stone, mainly if players only use a Worthiness I Stand Arrow. Considering the dangers of trying to summon your own guardian, it would be the ideal move to get the most out of your attempt. While players cannot influence which Stand will be called, they can at least identify if they have a good one or not so that it can be decided whether to undergo the process again.
How to Summon a Stand in YBA?
You need to have a Stand Arrow with at least Worthiness I to get your own Stand. Though this attribute does not influence the roll's outcome, it protects you from being turned into stone, dying, or wasting your arrow, so it is recommended to roll when players have one that is at least Worthiness II. Several Stands require using the Rib Cage of the Saint's Corpse, which will require Worthiness V for a guaranteed chance of avoiding petrification.
Your Bizarre Adventure Tier List
There aren't too many Stands available in Your Bizarre Adventure, which makes it easier for us to rank them. All of these can be summoned in-game and do not require the use of real-world money. Here is the ranking for each Stand:
S Tier
The World Over Heaven
Killer Queen Bites the Dust
D4C Love Train
Made in Heaven
Star Platinum: The World
Chariot Requiem
Gold Experience Requiem
Tusk Act 4
C-Moon
King Crimson Requiem
A Tier
Six Pistols (10% Chance)
Red Hot Chili Pepper (2% Chance)
Anubis (2% Chance)
The World (1.5% Chance)
Aerosmith (8% Chance)
King Crimson (2.5% Chance)
Dirty Deeds Done Cheap (D4C) (25% Chance)
Stone Free (1% Chance)
B Tier
Star Platinum (1.5% Chance)
The World (% Chance)
Whitesnake (1% Chance)
Crazy Diamond (2.5% Chance)
Gold Experience (2.5% Chance)
Tusk Act 3 (% Chance)
White Album (7.5% Chance)
C Tier
Purple Haze (4% Chance)
Hierophant Green (4% Chance)
Scary Monsters (25% Chance)
Hermit Purple (3% Chance)
Tusk Act 2
The Hand (4% Chance)
Beach Boy (10.5% Chance)
Killer Queen (2.5% Chance)
Sticky Fingers (11% Chance)
Magician's Red (4.5% Chance)
D Tier
Silver Chariot (3% Chance)
Cream (4% Chance)
Mr. President (10.5% Chance)
Tusk Act 1 (25% Chance)
Players should note that using a Stand Arrow does not have a 100% guaranteed chance of pulling a Stand. Sometimes, they could easily break without summoning anything. If you lack arrows, these items can be found in arenas in general gameplay or from the Arcade.
Rerolling in YBA
There is an option to always reroll back to square one if you are not happy with your current Stands. Doing so will allow you to get S-Tier units. Stand Reroll items also exist in-game, which can be used to randomize your reward once again. These things can be acquired by obtaining the YBA Game Pass, which will require real-world money.
Pairing with Specialties
One way of raising your chances of winning in a battle of Stands is to increase your own power. Fighting Styles, known as Specialties, are non-stand abilities that alter your approach to combat. Stand gains much from their user using specific styles, so pairing the right one with the summons is the surest way to optimize your fights.
These styles can be acquired from various NPCs scattered across the world. Here are all the Specialties in-game and the Stands they work well with:
Hamon
Magician's Red
Made in Heaven
Star Platinum: The World
The Hand
Mr. President
Hermit Purple
Beach Boy
Crazy Diamond
Gold Experience Requiem
King Crimson
The World
The World (Alternate Universe)
Silver Chariot
D4C
D4C: Love Train
C-Moon
Tusk Act 4
Vampirism
Gold Experience Requiem
Magician's Red
Cream
Purple Haze
D4C: Love Train
King Crimson Requiem
Gold Experience
Scary Monsters
The World
The World (Alternate Universe)
Killer Queen
Killer Queen: Bites the Dust
Hierophant Green
Hermit Purple
Made in Heaven
Boxing
Star Platinum
The World
Hierophant Green
Sticky Fingers
Crazy Diamond
Mr. President
White Album
Hermit Purple
Scary Monsters
The World (Alternate Universe)
Gold Experience Requiem
Chariot Requiem
Tusk Acts 1-4
Magician's Red
Whitesnake
C-Moon
Sword-Style
Star Platinum
The World
Gold Experience Requiem
Purple Haze
Silver Chariot
Killer Queen
Killer Queen: Bites the Dust
Scary Monsters
Six Pistols
Aerosmith
White Album
Chariot Requiem
Mr. President
Whitesnake
Crazy Diamond
King Crimson
Made in Heaven
The Hand
Spin
Tusk: Act 1-4
The World
The World Over Heaven
Purple Haze
Made in Heaven
Mr. President
The World (Alternate Universe)
Beach Boy
Six Pistols
Crazy Diamond
D4C
D4C: Love Train
Whitesnake
King Crimson
King Crimson Requiem
Hierophant Green
Aerosmith