A Guide to Getting Appealing and Getting Unbanned in Path of Exile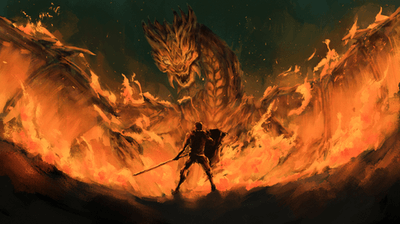 How to Get Unbanned in PoE (No Judgement Here)
Path of Exile (or PoE for short) is known as one of the most popular ARPGs out there. To say that the game is huge is an understatement, accumulating millions of players from around the world. It was started by a small group of indie developers through Kickstarter, in hopes of bringing a new Diablo-style game to the masses. This group later went by the name of Grinding Gear Games (GGG). Fast forward to many years after its launch, people raising concerns such as: "is Path of Exile still an indie game?" and "is Path of Exile still owned by GGG, or has the game been turned over to Tencent?"
This is because, in 2018, a company called Tencent snatched up a major stake in the New Zealand developer (Grinding Gear Games). The purchase caused alarm among Path of Exile players who feared the Chinese publisher would start implementing more aggressive microtransactions or changes to Path of Exile's delicate in-game economy.
Whether you're a hardcore or casual gear grinder, you know very well how it goes with ARPG games – anything related to progressing is time-consuming. This is also a rampant issue in other similar games, ranging from the Diablo franchise to even MMORPGs Runescape. Thus, a lot of players use third-party software (programs/apps) to avoid the grind. For example, they will use software such as auto-farming bots and other macro farmers for PoE, especially when it comes to the new seasons. While cheats, hacks, scripts, bots, and other exploits have become less popular over the years, there are still a lot of players out there that use these apps to alleviate the strain of grinding, thus resulting in them getting the ban hammer.
How to Get Unbanned in Path of Exile
Path of Exile is heavily moderated – There's always a GameMaster (aka Mod/Moderator or Admin) online at any time watching and monitoring all conversations, including guild and private whisper chats. They're no stranger to banning players; issuing ban waves to players that break their rules is something that's of common occurrence to them. Before they started enforcing their anti-chat policy, GMs would be kind enough to merely issue a warning to players they suspected of cheating in PoE. There are even instances where they'll whisper/private message players in-game if they're doing something illegal rather than just ban them straight out. However, there are times when you can get instantly permabanned. If you happen to be one of those unlucky saps that have been banned in Path of Exile, fret not, because I'm going to cover the many ways in which you can appeal to GGG to unban your account.
There are a few ways in which you can reach out to GGG (Grinding Gear Games) to appeal your ban on Path of Exile. Unlike many game companies and publishers out there, the appeal process for a PoE account unban is pretty straightforward. But on the other side of that spectrum, GGG doesn't have an actual website appeal form.
To submit a ban appeal, all you need to do is send an e-mail directly to [email protected]. You can find and verify this email and information over on the official Path of Exile website. Do note that they don't have any solutions for concerns such as restoring/reviving a Hardcore character or recovering items that you've lost in the game. For any bug and technical-related issues, you can visit their Bug Reports and Technical Support forum.
Make sure that you send the e-mail from the address you have registered on your PoE / Path of Exile account, and include your account name as well as any other info that may be relevant so that they can verify your identity; this will speed up the PoE account ban appeal process.
Now let's talk about actual contents that you'll be typing down regarding your Path of Exile account unban appeal. First, write your e-mail carefully and formally. If you sound more mature than your initial message, then you're likely to be taken seriously. This, in itself, will heavily increase your chances of getting your account unbanned in Path of Exile.
If you broke any of the anti-cheat rules/Terms of Service, I suggest that you be completely honest with them. The appeal is not about trying to lie your way out of trouble like you would have done back in high school, but to make them know that you're aware of what you've done and that you acknowledge your mistakes; make them privy to how much your account the game means to you. If you genuinely have no idea how you were banned, let them know and ask what you did was wrong.
Altogether, just keep everything straight to the point as support team members usually have a lot of e-mails to go through, and if your email is too long, then they may just give up reading it and move on to the next e-mail.
How to Make An Appeal to Unban Your PoE Account
Here's an example of how to write an appeal to unban your Path of Exile account:
Subject: Account Ban Appeal for 'Account Name' – (Insert your account name there).

Dear Sir/Madam,

I am e-mailing you as I wish to appeal the ban on my Path of Exile account, (insert account name here).

I understand that I've been banned for using a third-party program in which I automated my farming. I was not aware at the time that this was a bannable offense, as I had not thoroughly read through the contents of the Terms of Service as I was too excited to play the game.

I now understand that it was wrong of me to use those applications to gain an advantage over other players. Rest assured, I've learned from my mistake and this will not happen again.

I am hoping that you will understand and give me another chance, as I enjoy playing Path of Exile immensely.

For verification purposes, my account name is: (account name here)

I have characters on my account called: (insert as many character names you can remember).

I am emailing you from the e-mail address attached to my account which is: (insert your email address here).

I have purchased the following microtransactions on PoE: (insert any microtransactions you have bought on the game if any).

Many Thanks,

(insert your name here).
Once you have sent the e-mail, give them at least a week (7 days) to reply before submitting another appeal. If you have to submit another, then simply just copy and paste the original email (do not forward) and mention that it has been a week and you have yet to receive a response.
Speaking from experience, they usually get back to you within a few days. Just be sure that going forward, you won't break any other rules afterward as well. If you do, there's a high risk of having your Path of Exile account permanently banned without any chance of a successful appeal.
Are There Other Alternatives?
E-mailing PoE's support team is the best way, but there are other ways in which you can appeal your Path of Exile account ban as well. An alternative method to appeal your ban is by heading over to the official Path of Exile forums.
You can make a forum thread and write the ban appeal similar, to the one I've made above. The downfall to this is that your post will be publicly available for everyone to see and there's no guarantee that the PoE support team will even see or read your appeal over on the help section of the PoE Forum. There's also the possibility of getting flamed by other players and internet trolls.
Another way is to reach out to the Path of Exile Twitter team over on their page. You'll have to tweet to them though since there's no way to privately message them on their Twitter page. This may not be the best option, but it's just another avenue to follow if the other options weren't successful.
Last but not least, you can reach out to members of the PoE staff team in the official Path of Exile discord server. They may, however, direct you to the support page so you can submit an email, so I'd consider this as a last resort if all else has failed.
In A Nutshell
Again, I will reiterate: please be polite and honest when appealing your account ban. Maintain a professional and mature stance, as it will heavily increase your chance of getting your Path of Exile account unbanned as quickly as possible. If you come off as abusive, disrespectful, or a liar, they'll almost certainly not unban you. If you write your email like you're sending a text message to one of your mates, they may also not take you seriously and will no doubt think you are too young and/or immature to learn from any of the mistakes you may have made.
If you have any questions or you need any help then please feel free to drop a comment in the comments box below!
Please keep checking back for more helpful Path of Exile guides here in PlayerAuctions! You can also bookmark my author page here to have a look at my previous articles.