The Best Locations for Path of Exile Farming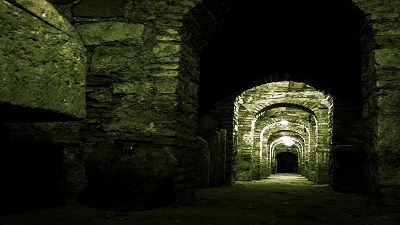 One of the key aspects of playing the popular ARPG Path of Exile (POE) is grinding, also often referred to as farming. This process involves taking your character to a certain area of the game where you can kill the same creatures on a continuous basis to gain as much experience and loot as you desire.
This is a practice that is present in many video games, particularly in the MMORPG genre, where specific locations spawn repeated enemies to yield experience points and even the chance to earn some decent gear. In the case of Path of Exile Farming, there are three areas in particular where you should head to grind your character.

Cheap Path of Exile Orbs

ACT I – The Ledge
The Ledge is the best place for you to start farming for Act I. Towards the end of the first Act, you'll find The Ledge inhabited by Cannibals, Rattling Bones and Ancient Archers for you to kill repeatedly, and they are pretty easy to do so. Not only that, but killing them will also earn you an impressive amount of EXP. As far as gaining new equipment is concerned here, you can also find Rare Mobs which are capable of providing you with useful equipment for your character at such an early stage.
ACT II – Fellshrine Ruins
Going forward into Act II, you'll want to find Fellshrine Ruins to continue grinding. The several enemies here shouldn't cause you too much trouble bar the Hulking Titan, and that is only based on its high HP and strength, which shouldn't be that hard to deal with if you're a melee character. Ultimately, your goal is to kill blue and yellow mobs throughout, and it will be especially relevant in this area, so prepare for your inventory to fill up pretty sharp here. For access to the Fellshrine Ruins, you will need to enter the Church Portal. While you're here, you can raid The Church given that the two are connected, just for some additional EXP and loot if you fancy it.
ACT III – The Docks
The third area you'll want to head to is The Docks in Act III, which can be found via the Battlefront exit. Here, you will find a location that has both higher and lower paths which you can check out. However, this area houses the Voidbearer, who presents a rather difficult challenge. Therefore, you may want to hang on until you reach level 60 before you start farming at The Docks. You'll find plenty of undead pirates here too, so if it's elemental resistances you're after, you're in the right place.
Act III in particular is a great place for farming, and there are honorable mentions to other places such as Marketplace and Lunaris for all your farming needs. But if the base need of experience and gear is what you require, then The Docks is your best bet.
Hopefully this guide has provided you with a few places to visit. When you want to push forward with grinding as much as possible and leave your exile strong enough to take the fight to whatever threat opposes you, you'll be ready.
Read More: POE Breach: Quick Tips for Farming Breaches