How to Farm Currency in Path of Exile Crucible League 3.21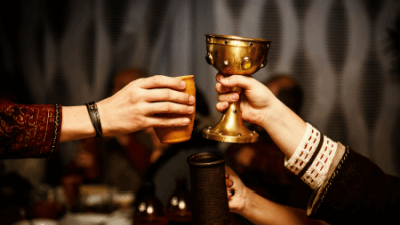 Currency is the life of Path of Exile, the entire trading and building mechanics revolve around this, and each league brings upon new and unique ways of farming currency. Crucible League brought upon a new crafting mechanic wherein you unlock a passive skill tree for your weapon. There are many ways to make currency in Path of Exile, we will mention some ways here and teach you the best way to make the most out of the crucible crafting mechanic. 
Path of Exile Currency Farming Methods
There are tons of mechanics in Path of Exile as it introduces new gameplay every 3 to 4 months. With the game released way back in 2013, you can expect tons of currency farming methods. If you are new to the game, this is the best article for you, as almost all strong builds rely on the currency. 
Leveling Gems
This might just be the simplest method in the game to farm for currency. Sure leveling skill gems takes a lot of time to max it out, but once you do you can sell them for a lot of currency items. Some gems can be maxed out to level 20 but some can be corrupted for level 21/20, you can even reach as high as 23/20 if you use Doryaani's Institute. Doryaani's Institute is a level 3 room in the incursion mechanic where you can double corrupt items for better outcomes.
Sometimes you can also find a lucky drop of awakened skill gems which sell for a much higher price. This is basically a stronger version of the normal support skill gem.
Selling Loot
In Path of Exile, once you reach the endgame, the atlas map, you can farm different maps wherein rare items drop. You can keep picking these loots up but make sure that you can an Item Filter so you can only pick up the valuable ones. An application can help you price-check your items and see if they are worth selling.
But before thinking about selling, you first need to have a premium stash tab. You can set this stash tab so that when you put an item in it, you can declare a price which will then be posted on the Path of Exile market website, where players can browse and search for any item they desire. The easiest and cheapest way to acquire a premium stash tab is to buy the 15-point stash tab upgrade in the in-game shop. Be sure to pick the First Blood pack to get 200 points and some cosmetic items. 
Blight Farming
Blight maps can be a serious challenge if you don't know your way around the tower defense gameplay. But once you master what towers to build and what ring anoints you should have, farming will be a piece of cake. Blight maps clear all the inhabitants of the map and put a tower defense gameplay where you have to defend your pump for 5 minutes and harvest tons of rewards afterward. This works so much better if you have a complete party to increase the rarity of items that drop upon completing the blight map. Just take note that you also need to have a strong character to survive waves of enemies or even kill them without the aid of your towers. 
Divination Cards
Divination cards are a very fun way to make currency. These cards drop with a certain probability for each map. There are even Divination cards that go as high as 39 Divine orbs, once you pick this card up (The Apothecary) your next few characters are set. Just be sure to have your item filter set as there are tons of Divination cards and picking random ones up can be confusing. You just have to pick the valuable ones up, or your stash tabs will be filled with useless Divination cards.
Helmet Enchants
Some Blight modifiers or even random loot drops items of enchantments, but another sure-fire way of obtaining is running the Labyrinth mechanic daily. The Labyrinth mechanic allows players to ascend their characters to make them stronger, but first, they must go through a series of puzzles and obstacles to reach the final room, where an enchant table is called the Divine Font. Upon reaching it you will be presented with different options for enchantment for each item type. Remember that the higher or harder the Labyrinth, the better the enchants are. Usually, Enchants for the Eternal Lab is the only ones worth selling. 
What is the Item Filter?
The item filter is an important third-party application in Path of Exile because in the game, tons of items get dropped by mobs and it will be really hard to see which ones to pick up. If you don't have an item filter, your screen will be filled with Item names with no distinction which is good to pick up or just leave behind. With the item Filter, the application filters useless items out and only highlights the items that are either good for leveling a new character, sell for a high price, are a good base for crafting and so much more. Put simply, the item filter is there for ease of life with Path of Exile is a game that can overwhelm you with numbers, texts, and special effects.  
How can I make currency using the Crucible League Mechanic?
The Crucible League mechanic is interesting as it introduces a new way to strengthen your characters. It opens up a unique skill tree for your weapon to further enhance it giving it more value when it is sold for Currency. There are different depths for a weapon crucible craft, with 5 being the highest and usually the strongest passive. But sometimes, weapons don't open up weapon passive effects, it sometimes opens up an "Item Sells for additional # orb" which can be directly sold to a vendor for that amount of currency item.
You can also reach the endgame and merge two weapons' passive skill trees to make that weapon even crazier. Crucible crafting can be hard for the endgame as you need a character that can survive the mobs inside the forge of the Titans and these mobs are quite the trouble. 
Final Thoughts
Path of Exile's Crucible league is a fun mechanic, but you also need to take time to learn crafting before diving deeper into these Currency farming methods. You need to make sure that the crucible passive skill tree of your item suits the needs of the target character and enhances the current passives it already has, otherwise, you will have mixed effects which no player would want to buy. So the best way is to find a good base item with a high item level, craft it first with the different crafting methods then use the crucible crafting mechanic. Take note as well that if you made a mistake of allocating one point in the Crucible passive tree, you can just go ahead and select the weapon in the Crucible Forge, and use a scouring orb to remove a point. With all of these methods for currency farming, we know that it got you excited, and go have fun in Wraeclast Exile!