Curse Trials and IEM Oakland – PUBG Esports Scene Keeps Growing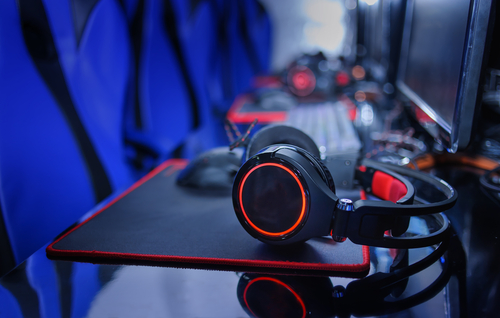 There's really no point touting PUBG's unprecedented proliferation any more. It's simply the go-to game everybody plays and talks about right now. What's interesting though, is that PUBG keeps growing as a legitimate Esports contender as well. The scene is flourishing with the constant influx of new players and a seemingly never-ending stream of headlines covering its success.
With Global Loot League already under way, we've got two more PUBG esports events lined up this month. The teams from all the major esports organisations are already preparing to take part and win it all. Get ready, because November is going to get exciting really soon!
Curse Trials
The November edition of a popular monthly PUBG invitational will finally feature squads instead duos. 64 teams across four groups in total will go at it for three rounds over the course of two qualifying days. A lot of familiar names will participate, so it's going to be really interesting seeing how these high-level players work with and against each other.
Groups A and B will take place on November 9th. Group C and D will resolve the day after, on November 10th. Top 4 teams from each group will get to advance into the Final on November 11th. There will be a total of 5 matches in the Final – plenty of opportunities for top teams to stand out above the rest!
The point system has been slightly adjusted to accommodate the squads format:
| | |
| --- | --- |
| Placement | Points |
| 1 | 100 |
| 2 | 90 |
| 3 | 80 |
| 4 | 70 |
| 5 | 60 |
| 6 | 50 |
| 7 | 40 |
| 8 | 30 |
| 9 | 25 |
| 10 | 20 |
| 11 – 12 | 15 |
| 13 – 14 | 10 |
| 15 – 16 | 5 |
| KILL | 2 |
The tournament will be run by the official Curse Trials PUBG account with custom settings:
First-person only
No red zone
No costumes
2X AR spawns
5X ammo spawns
If October Curse Trials are anything to base our judgements on, it's going to be a highly competitive and fun event!
IEM Oakland PUBG Invitational
November Curse Trials will definitely set the bar up high, but it's at IEM Oakland (Oakland Arena, California) where PUBG will reach the new and esports milestone. After the success of Gamescom PUBG Invitational, IEM Oakland PUBG Invitational marks the first ever international PUBG stadium event.
First-person only, 20 squads from NA & EU, 80 players, placement and kill point system, $200,000 prize pool and a total of 8 matches over the course of two days (November 18th-19th) – IEM Oakland definitely has all the ingredients of a competitive, high-level PUBG tournament, a true spectacle to watch.
The $200,000 prize pool will be distributed as follows:
| | |
| --- | --- |
| Placement | Prize |
| 1 | $60,000 |
| 2 | $45,000 |
| 3 | $30,000 |
| 4 | $20,000 |
| 5 | $15,000 |
| 6 | $12,000 |
| 7 | $10,000 |
| 8 | $8,000 |
Twelve teams have been invited directly:
Team Solo Mid (Viss, aimPR, SmaK, BreaK)
Team Liquid (Hayz, Scoom, MOLNMAN, ollywoodz)
Noble (dnboom, edakulous, TheChosenZygote, Interrogate)
Luminosity (Ninja, TheJP2, DrasseL, chipzyy)
Alliance (Ciggzy, OdinThorPUBG, romztv, veazyxyz)
Cloud9 (MoodyIRL, Frolicer, Iam_chappie, SOLIDFPS)
Gorilla Core (metorbot, mxey, Jembty, Haxete)
Ninjas in Pyjamas (Sweaterr, Crunch, OfficialBorg, ekkz_tv)
Penta Sports (FroszTV, simsyofdoom, jeemzz, ultraztaR)
Evil Geniuses (GOUL, Pandaego, zwattz, gnomey13)
Tempo Storm (Valliate, YaBoiDrePUBG, meluke, Randingoo)
Method Gaming (AndyPyro, RaptorDaRaptor, EnergeticTurtlePUBG, Aitzy)
Eight more EU & NA teams have qualified:
Crimson Esports (Jazza, TeaBone, MiracU, TEXQS)
Whitekids (Caint, GustavQQ, Tryffeli, Wookiebookie)
*AAA* Gaming (m0nKeY_LeSinge, oraxehaze, Shadow1K, shivGAME)
Team Pogchamp (Awien, EvanHC, FaustoCoppii, jokkizz)
Ghost Gaming (MICCOY, Definelegit, AustinPUBG, Pr0phie)
Ronin Esports (Duckk_TV, callmekraqen, minifridgejr, notadeveloper)
Miami Flamingos (TonyV, ZeNTTRiiX, DatKoko, OneHunnaRounds)
Corn Shuckers (hapnaz, EnV, PaaaRADOX, eLus1veGG)
The major deciding factor will definitely be the fact that this is the first PUBG stadium event. For many of these players, it's going to be the first time performing live in front of the crowds. Depending on how well they adapt and cope with the added pressure, they can make or break their teams.
With so many dark horses and wildcards in the mix, it's really a thankless job trying to make any predictions. Nevertheless, watch out for the usual "suspects" – Luminosity, Cloud9, Method Gaming, Evil Geniuses etc. All of these teams have rosters that already spent time playing with each other, establishing that crucial familiarity and synergy required for optimal teamplay and strategy.
With prestige, cash and pride on the line, IEM Oakland looks primed to deliver the best possible PUBG esports experience. Make sure you tune in on November 18th.
Read More: PUBG Curse Trials Tournaments' Epic Finish in October