Pest Control OSRS Guide and Rewards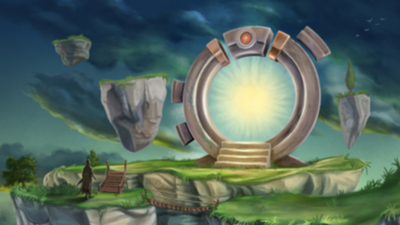 Old School RuneScape is packed with activities for you and your friends to take part in, and Pest Control is just one of them, which we will be outlining today. There are a few features that you will want to know about the members-only co-op outing, so here is everything you need to know about the Pest Control OSRS activity.
In this guide we will be discussing the following:
What is Pest Control?
Guide to Playing
Rewards
Before we get stuck in, let's first outline what Pest Control actually is.
What is Pest Control OSRS?
Pest Control is a co-op activity for members-only. It is combat-based, in which players will have to defend the Void Knight against oncoming monsters, and taking out the portals that spawns the monsters.
It is considered to bring balance to the world in the name of Guthix, as you aim to prevent the monsters from causing any upset to the balance. Running it are the Void Knights, who are an order of Guthix. Players will be transported to the invaded islands via landers. The game is divided into three of these landers, each of which is classed by level of combat.
You won't have to worry about losing your items as this is classed as a safe activity. You will also respawn on the lander if you die, and you will be able to join back in the fight. What's more, your Prayer points, Hitpoints, run energy and special attack will be filled once the game finishes. One thing to keep in mind however is that potions are not carried over between games, so it can rack up the cost to keep buying them.
Guide to Playing OSRS Pest Control
Before you can start, you will need to have reached at least level 40 in combat. This will give you access to the novice lander, whilst you will need to be at combat level 70 for the intermediate lander, and combat level 100 for the veteran lander.
You will need to keep your activity bar up throughout the game in order to receive commendation points. Increase your activity by attacking enemies, and hitting Portals and Spinners with attacks too. You can also repair gates or barricades to increase it, and gain some valuable Crafting experience whilst you are at it. You will need to have a hammer handy to fix a barricade, and will be granted 5 Crafting XP for each repair you perform.
Each game consists of 5-25 players. If there are 25 players ready on the lander, then the game will begin. Otherwise, a minimum of 5 players is required and you will need to wait for two minutes once those 5 have joined. The novice world tends to fill up especially fast, and if you do miss out on the 25 you will be given a priority number. The higher that your number is, the more likely you will be selected in the next batch. It is also worth mentioning that whilst pets are allowed on the island, they are not on the landers or in the activity. You also can't use Alchemy spells or the Dwarf multicannons.
The Void Knight's Outpost
This is the location for Pest Control. You will find it nearly as far south as you can go, and is accessible from Port Sarim. Here you will need to talk to the Squire, who will ask if you want to travel to the outpost. A quicker way of doing it would be to use the Minigame Group Finder, then choosing Pest Control and teleporting straight there.
On the outpost itself, you will find a number of facilities. These include a Bank, a general store, and an Anvil where you will find a nearby smith who is capable of fixing Barrows armour. There's also the Void Knight Archery and Magic stores, with the latter stocking several types of runes. And of course, you will find the ships known as landers where you will be starting the game.
How to Win Pest Control
Winning a game of Pest Control in OSRS is actually pretty straightforward. There are two different ways in which you can win. The first of which is to keep the Void Knight alive for a total of 20 minutes. Alternatively, you can choose the more common method of destroying all 4 portals before the Void Knight perishes. The reason why this second method is so much more common is because of the short amount of time it takes for you to destroy the 4 portals, sometimes in as little as 2 minutes. However, with that being said the Void Knight can also be killed in this amount of time as well, so be wary.
Each portal spawns a wide variety of monsters known as pests. The portals also have a unique shield that will need to be deactivated by the Void Knight before you can attack it. The first shield lasts 15 seconds, then the next shields will follow suit after 30 second intervals. You can expect the portals to have hefty defence, so make sure to look out for its weak points, which are based on either Ranged, Magic, Crush or Slash.
Best Strategy
Your best bet is to keep an eye on the gates and make sure that they stay shut to keep the Void Knight in safety. You only need a few players to protect the Void Knight, so the rest should be focused on destroying the portals. Avoid standing in front of the portal where the pests spawn too, since you can end up being trapped. You will also notice Spinners spawning that will start repairs on the portals. This isn't really anything to worry about until multiple have spawned, as the portals will be repaired much quicker.
Pest Control OSRS Rewards
Winners will be granted both coins and commendation points for being victorious. You receive 3 points for a win on the Novice Lander, 4 points on Intermediate, and 5 points on Veteran. If your team manages to destroy each and every portal, you will get coins that are equal to 10 times the combat level as well.
The maximum amount of points you can have is 4000. You will receive a warning if you try and enter a game with anything where this amount would surpass the 4000, informing you that it would be wasting points. With that in mind, you can trade your points in for a number of different things. This ranges from Experience, to Herb packs, Mineral packs, Seed packs, and Void Knight gear. Keep in mind that you will need to have 42 Attack, Strength, Defence, Ranged, Magic and Hitpoints, plus 22 Prayer to be able to buy and equip Void items that you trade in for.
Endnote
You are now ready to check out the Pest Control OSRS activity for yourself. It is a fun minigame to participate in with friends, as long as you have member accounts. The rewards are worth your time, and there's enough challenge within to keep you more than occupied when you choose to take it on.