Starfield Release Date & Time Finalized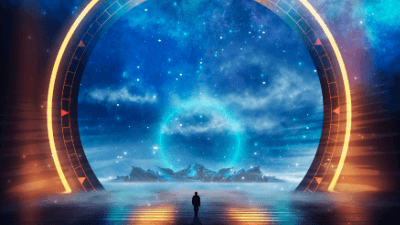 By |
August 30th, 2023
| Categories:
Starfield
Starfield is one of Bethesda's biggest undertakings ever, so it's no wonder that many players are curious about its progress amidst its 2023 (no specific date confirmed) release. In the five years since Bethesda Softworks announced the game, much of the talks have centered around the notion of endless possibilities and what awaits players when they warp into Starfield's planets and choices.
So far, we know there's a spectrum of geology all jazzed up with the latest physics and lightning technology, complex personality and character creation, customizable space teams and spaceships, and other frills that take advantage of the current console generation.
You Can Still Keep Playing Starfield After Finishing the Main Story
Many players would opt to complete most of the side quests before crossing the finish line toward the main quest for most of Bethesda's titles. More often than not, you'd have to level up your skills and gear before taking on the big baddie. For completionist playthroughs—like in Fallout 3—doing the side quests first is the only option, after which the credits will roll.
I usually try to finish everything I want to do before doing the final main quest, but I hate being bamboozled by the credits should I decide to do the main quest first. Thankfully, Starfield's going to avoid this issue. Bethesda's Pete Hines has confirmed that Starfield will be playable even after completing the main quest. While the "feature" has already been included in past Bethesda games, such as Skyrim and Fallout4, it's still nice to know that we'll have it nonetheless.
The fact that Starfield opens up after you complete the main campaign changes how players would approach the game. In my case, I'd head into Starfield with the same mindset I had when I played Skyrim for the first time.
What Will Starfield's Post-Main Quests Look Like?
There are hints as to how Bethesda will approach Starfield's post-story content. It's been confirmed that the game will receive DLC and story expansions after the official release. The first expansion is Shattered Space, already included in Starfield's Premium Edition. Shattered Space and other future expansions will presumably be set after the main story events. This means that the Constellation and your player character will survive at the end and may go on a new adventure based on your playthrough's outcome. I wouldn't be surprised if Starfield will have multiple endings.
Starfield's Lore Will Explore Theological Aspects
During Polygon's interview with Starfield lead designer Emil Pagliarulo, they discussed how the game's lore is shaping up. Pagliarulo stated they want to dig into the "high-level stuff" while players float around space by exploring theological aspects.
The developers talked a lot about religion, resulting in them making two religions in Starfield. There are already existing religions in the world (or in the universe, in this case), but for now, Pagliarulo has only spilled the beans about the two religions.
The first is the Sanctum Universum, a church that believes that humans being able to explore the universe and go through space is a sign that God exists and wants us to be closer to him. The second religion is the Enlightened, which is an atheist church. Basically, they're humanists who ask the question, "What's out there?".
Breaking Down Starfield's Recent Live-Action Trailer
Live-action trailers are nothing new for major video game franchises, but are still a sight to behold. Starfield continues that cinematic marketing tradition with their latest live-action teaser during Gamescom 2023. The trailer captures the game's exploratory spirit and expansive scope for sure. It breaks down the emotion of a hero setting out into the unknown; there's danger, but there's also hope.
Starfield Preload Time for PC and Console Users
The PC version of Starfield can be downloaded now, while early access users will have to wait a bit more. Here's the exact release time for Starfield's early access for multiple regions:
Europe – 2 AM CEST (September 1s)
United Kingdom – 1 AM BST (September 1)
Australia – 10 AM AEST (September 1)
Japan – 9 AM JST (September 1)
United States West – 5 PM PDT (August 31)
United States East – 8 PM EDT (August 31)
You can use this timezone converter to check the exact time in your area accurately.