Dapr Valorant Settings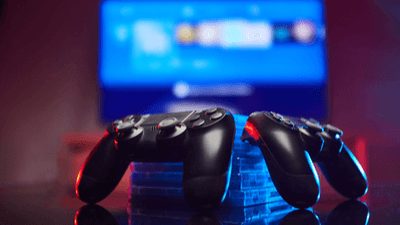 After his rise to fame as a CS: GO star, Michael "Dapr" Gulino switched his focus to Valorant in 2020. Thanks to his supreme understanding of the game and excellent reflexes, he is now part of one of the sport's most sought-after teams: Sentinels. Dapr has adapted his skills to play a supportive role for the team and has mastered Agents like Killjoy, Cypher, and Viper.
Today, we will be looking at Dapr's journey, Valorant settings, favorite Agents, and his most-used tactics to better understand what goes on in the mind of one of the top-performing Valorant players.
Dapr's Valorant Journey
After leaving CS: GO, Dapr instantly dipped his toes into Valorant, claiming that he felt he was getting "fresh air" with the new FPS game. A few months in, he was offered to try out for a professional team by Sentinels, who had their eyes on him since Dapr made a name for himself in CS: GO. The Valorant mind-reader instantly gelled with the team and went on to show Sentinals new heights.
From that point on, Sentinels became a force to be reckoned with as they went undefeated in many qualifiers and rarely finished lower than the top 4 until the end of 2021. They went on to perform really well in Valorant Champions and took out many strong teams.
However, in light of recent losses in the Valorant Champions Tournament (VCT), Dapr, alongside ShaZam, was eventually benched by Sentinals, with Sacy and paNcada taking the spot as their replacement.
Dapr is now part of the inactive roster of Sentinels and is looking for other teams as a Free Agent. With the next Valorant season around the corner, only time will tell what mindful plays Dapr has in store for us!
Dapr Valorant Settings
If you are looking to mimic the way Dapr plays, the first thing you need to take a look at is what settings he uses during his games. While you can customize each Valorant setting to your liking, looking at the settings of a player like Dapr can give you a foundation to build upon.
Mouse Settings
When we talk about FPS games, having good aim and the right sensitivity is the first thing you need to get down in order to up your game. Dapr uses a Logitech G Pro Wireless and the following settings:
| | |
| --- | --- |
| Setting | Configuration |
| DPI | 400 |
| Sensitivity | 0.66 |
| Scoped Sensitivity | 1 |
| Invert Mouse | Off |
| Hz | 1000 |
| Windows Sensitivity | 6 |
| Raw Input Buffer | On |
His mouse's DPI is set at 400, summing up his overall eDPI to be 264. With such a low sensitivity, this means Dapr mostly relies on his arm movement to move the crosshair rather than his wrist.
Keyboard Settings
When playing a high-paced game such as Valorant, it becomes extremely important to react promptly to any situation. If you are looking for some reliable keybinds, here are the ones used by Dapr on his Corsair K70 RGB TKL:
| | |
| --- | --- |
| Setting | Bind |
| Walk | L-Shift |
| Crouch | L-Ctrl |
| Jump | Space Bar |
| Use Object | E |
| Equip Primary Weapon | Mouse Wheel Up / Mouse Wheel Down |
| Equip Secondary Weapon | Mouse 5 |
| Equip Melle Weapon | Mouse 4 |
| Use/Equip Ability: 1 | V |
| Use/Equip Ability: 2 | 3 |
| Use/Equip Ability: 3 | C |
| Use/Equip Ability: Ultimate | X |
Map Settings
Knowing what is happening on the map and reacting accordingly can help your team lose or win the game. If you are not sure whether the Map settings you are using are suitable for you, here are the settings used by Dapr to stay aware of what's going down in his games:
| | |
| --- | --- |
| Setting | Configuration |
| Rotate | Fixed |
| Fixed Orientation | Based On Side |
| Keep Players Centered | Off |
| Minimap Size | 1.1 |
| Minimap Zoom | 0.9 |
| Minimap Vision Cones | On |
| Show Map Region Names | Always |
Video Settings
Being able to see your enemy first gives you a huge advantage in FPS gaming. As such, here are the in-game video settings Dapr uses to get an edge over his opponents on his BENQ XL2546 and RTX 3080:
| | |
| --- | --- |
| Feature | Configuration |
| Display Mode | Fullscreen |
| Resolution | 1920 x 1080 |
| Material Quality | Low |
| Texture Quality | Low |
| Detail Quality | Low |
| UI Quality | Low |
| Vignette | Off |
| VSync | Off |
| Anti-Aliasing | None |
| Anisotropic Filtering | 1 x |
| Improve Clarity | Off |
| Enhanced Gun Skin Visual | On |
| Distortion | Off |
| Shadows | Off |
Crosshair
As the case with most professional players, Dapr keeps altering his crosshair to keep his aim fresh and crisp. As such, here are Dapr's most used crosshairs in 2022:
0;P;c;1;o;1;f;0;0l;3;0o;5;0a;1;0f;0;1b;0
Source: Original
0;P;c;8;b;1;t;1;o;1;z;2;a;1;0t;2;0l;6;0v;6;0o;3;0a;0.8;0s;1;0e;1;1t;2;1l;2;1v;2;1o;5;1a;1;1s;1;1e;1;u;FFFFFF;d;0;h;1;0g;0;1g;0;0f;1;1f;0;0m;0;1m;0;0b;0;1b;1;m;1
Source: Original
Dapr Warm Up Routine
Just like any professional Valorant player, Dapr has a complete warmup routine before he even thinks of queuing for a competitive match. Using such routines daily helps refresh your muscle memory and brings significant improvement to your aim.
To start, Dapr boots open up Aim Lab and just goes for some basic drills, such as Grid Shot and Spider Shot, to revitalize his muscle memory. Once satisfied with his shots and reflexes in Aim Lab, Dapr will hit the Range in Valorant for some shooting practice on bots with varied settings to allow his aim to settle into the game's mechanics. He also pitches in a couple of Deathmatches before queuing a competitive game to practice shooting on some real targets.
Dapr's Most Used Agents On Each Map
For each Valorant map, Dapr has developed lineups and setups for all his defensive Agents. This means that he has a wide assortment of Agents to choose from, regardless of whatever map he's forced to play. However, there are some Agents he prefers over others on particular maps. Here is a list of the most used against by Dapr on each map during tournaments:
| | |
| --- | --- |
| Map | Agent |
| Ascent | Cypher |
| Bind | Viper |
| Breeze | Killjoy |
| Fracture | Sage |
| Haven | Cypher |
| Icebox | Sage |
| Pearl | Viper |
| Split | Cypher |
Final Thoughts
Sen Dapr has a deep understanding of the game, and that is what he uses to dominate his opponents. While his aim is often equally matched by his opponents in high-ranked lobbies, he gains an edge over his opponents by reading their movements and playing mind games to mess up their judgment. Let us know which professional player's settings and aim routines you want to learn next.