How to Refund Valorant Skins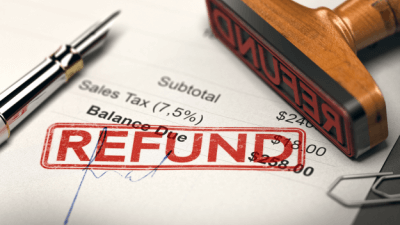 Let's say you just bought yourself a cosmetic for your Valorant account, and it's not what you thought it would be. Having buyer's remorse is entirely understandable, so what's the next step? To ask for a refund, of course. Valorant skins aren't cheap. Although you can argue that the Battle Pass is somewhat affordable, other cosmetics can cost as high as $100. Not refunding a skin from that standpoint would be like throwing your money away just for the heck of it.
Thankfully, Riot Games has the option for you to get your money back, but there are some restrictions you need to know first.
Limitations
Only some things are refundable in Valorant. As stated in Riot Games' Global Refund Policy, the items you can refund depend on which game you're playing. For Valorant's case, the policy reads that you can refund unused content. That means if you've already played with the cosmetic item or upgraded it, it qualifies as used content.
Now that we've got that out of the way let's talk about what you can and can't refund beyond those restrictions.
Here's what you can refund in Valorant (as long as it's unused):
Weapon Skins
Weapon Variants
Valorant Points
And here's what you can't refund:
Weapon Skin Levels
Premium Battle Pass
Premium Battle Pass Chapters
Character Contract Levels
Gifts
Skin Bundles
Radianite Points
Used In-Game Content (Player Cards, Gun Buddies, etc.)
While this list comes from Riot Games, keep in mind that some players can refund that should be non-refundable. That said, it's best to check what you can and can't refund in your account.
About the Refundable Content
Regarding the content you can refund in Valorant, they're only eligible if purchased within the last 14 days. If you want your money back on something you bought over two weeks ago, I'm afraid you're out of luck.
Moreover, you can refund only base-level skins purchased within those 14 days. That means once you've upgraded a skin—whether it be a Finisher or a VFX—using Radianite Points, then that item no longer qualifies for a refund.
How You Can Refund Your Valorant Skins
First, visit the Riot Support website and sign in with your Riot account. After signing in, you'll want to find the "Submit a Request" option and click on it. You'll be greeted with a menu where you'll see "in-game purchases," which you must select. From there, enter the necessary details of your purchase; these include the purchase date, the amount you've paid, and the item name. Then, in the Description field, explain the reason for your refund request and attach any relevant documents or screenshots that'll support it. Once you're done, click the "Submit" button and let the magic work.
After you've submitted your request, Riot Games' support team will review your case and determine whether or not you're qualified for a refund. The process typically lasts a few business days, so patience is key when waiting for a response.
Additional Protocols for the Refunding Process
As with most money-hungry companies out there, Riot Games has some additional rules regarding the process of refunding your cash. Most of the rules for Valorant are taken from Riot's official Global Refund Policy, which you can view in length here. If you don't have the time to skim through the text, though, we've got it all laid out in bullet points.
Riot Games can only issue you a refund if the payment form you used to purchase the content or currency can process refunds. For example, Riot can issue you a refund for payments made via Paypal or credit/debit cards, but they cannot do so with prepaid or gift cards.
If the payment method you chose doesn't allow refunds, it's still possible to refund your purchase through Radianite Points, Valorant's premium currency.
Refunds for real money will only be given in the form of payment you used to purchase Radianite Points. For example, if you use a credit card to pay, Riot will issue the refund to the same CC.
There are separate refund rules for purchases made through a third-party platform.
How Long Does the Whole Process Take?
Thankfully, the process only takes about 2-3 business days, depending on the response speed of Riot's support team. It's still a painstaking activity you'll need to sit through to get a refund, so before you shell out your cash on that new skin, be sure you want it.