BDO Contribution Points Guide – What They Are & How to Get Them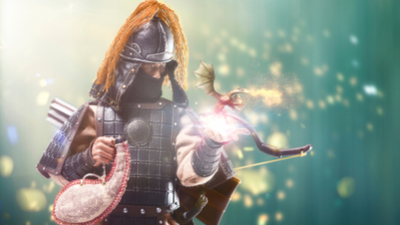 If you are just getting started in Black Desert Online, then you will be interested to know what contribution points (CP) are. The following BDO contribution points guide will give you more of an insight on what these points are, what they have to offer you as a player, and what you will need to do in order to get them.
What are BDO Contribution Points?
In BDO, contribution points are there to help you showcase your abilities. This is done by investing them into nodes which, in return, give you resources. They can also be used to make goods, hire workers to come and help you, and can even help to increase the amount of loot that drops near you if you decide to put them into general nodes.
If there is a set selection of them which are maxed out, then you will need to take your investment out for it to be put into another node if you need the points. So if you have points that you want to reinvest elsewhere but you need the points, then you would take them out of what you are producing and put them into a better item that would be more beneficial to you so that you can get better profits from them.
How to Use Contribution Points in BDO
So once you have gotten around the initial concept of the contribution points, you will be wanting to know what they are used for. The points themselves are used in a number of ways, predominantly revolving around investment in activities so that you can get rewards. A lot of players choose to invest them into nodes that are located around the map, though you will need to be quick about doing so. After all, there is a battle on for resources in Black Desert Online, so being fast off the mark will make a huge difference here.
The nodes are located across the game's map. They can be selected so you can get an idea of what you will need to invest in that particular node, and what you will get from your investment too. If you want to invest in nodes, then you will be required to go to the node manager which is in that location. If you want to find an alternative route, then you can simply invest in the nodes via the map, which has a fee of 10 Energy if you have a premium value pack is active in your game. And if you invest in an active node, then you can get boosted drops from there, or the resources that you have been looking for.
How to Get Additional BDO CP
We now know what contribution points are and how they can be used, so let's take a look at how we can level up with them to start getting more. You can begin participating in Daily Contribution Experience Quests once you have hit level 20. These quests are your primary method for maxing out your contribution points. You will need to complete certain tasks in order to finish these quests, and they also give you a pretty neat excuse to explore more of BDO as well at the same time. It works such a way that you will need to be completing particular tasks so that you can fill up the respective bar.
So for example, you might be making potions or cooking items and be unaware that the bar is actually filling up. This is because there are regional tasks for you to finish with Daily Contribution Experience Quests, which may fall under the category of such tasks that would fill the bar up by performing actions such as these.
If you want to find other ways in which you can make contribution points, then you can try making beer too. This can be used to be given to workers as fuel, which is an important commodity in Black Desert Online. The goal here is to get to a point where your crafting time is down to as short a time as possible, so you can get the most time efficiency out of auto-crafting. You will also receive particular items during any cooking process that you could convert to contribution points as well.
To make beer, you will need to look into getting grains for starters. These include barley, corn, oat, potato and wheat. You will need five of the same type of grain as well as a few other ingredients to start making beer. Once you have the five grains, you will also need sugar, two leavening agents, and six water.
You can improve the crafting that you do by having crafting clothes, which can give you a much improved yield. An example of these would be the Silver Embroidered Cook's Clothes which can be great for starting out with in this field of crafting. What's more, if you can get your hands on some items that will be able to cut down on the time that it takes to craft, then they would be a great help too.
You don't have to necessarily farm the beer, though if you are level farming this is a valid way to do so. The reason for this is that if you do decide to farm beer to level, you will begin yielding other items that can be turned in to make contribution experience and points.
Conclusion
With all of that in mind, you should now be able to head out into Black Desert Online and starting racking up those BDO contribution points. Just remember that you can benefit from your yield by taking certain factors into account, such as the items that are produced and the resources that you use to complete the crafting can make a huge difference. Whichever method you decide to use, it won't be long before your bar is filling up and you are able to make the most of your contribution points in BDO.