Best COD: Modern Warfare 725 Shotgun Builds and Loadouts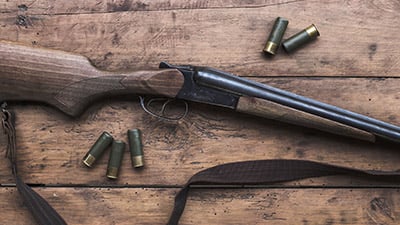 BOOM! Today we have a special treat for you Call of Duty fans (well, Modern Warfare fans, to be more precise): we are going to be going over some of the best loadouts for a shotgun! And not just any shotgun, but the magnificent Modern Warfare 725. Now, I'm not going to lie to you. There's probably a nerf coming sometime in the future, but for now, let's absolutely reap the benefits of this overpowered weapon before it goes downhill! In this article, I'll be taking you through some of the best loadouts for the Modern Warfare 725 shotgun and, by doing so, teaching you how to utterly demolish your opposition and leave your enemies raging.
What Makes the 725 Special?
There are plenty of shotguns in the game, so why did we pick this one? What's so special about the 725 shotgun in Modern Warfare? It has the best range. Shotguns are great weapons to have in your arsenal, but they are usually ridiculously short in terms of range. It's like the Argus from Black Ops 3: if you put the power of a shotgun and you extend it to a longer distance, it just becomes unfair. The 725 used to be an absolutely, absurdly overpowered shotgun in the beginning. But, even though it's been nerfed, it's still a very powerful and potent weapon that we believe you need to try out.
The Best Modern Warfare 725 Shotgun Setups
Are you ready? Are you ready to wreak havoc on the battlefield, sowing destruction and rage in your wake? Let's go!
What's the Best Run 'n' Gun Loadout for the Modern Warfare 725?
Fact: the easiest way to get started with the 725 is in close range. It's how it was meant, so duh, this is where it will be the strongest. It will also be very simple to figure out, so if you're a beginner or just don't want to get too experimental, this is the one to go with. This is based around sheer power. The goal here is to deliver maximum mobility and damage. You're going to lose a bit of control and range, but who cares? It's a shotgun! Blast away!
For your Perk, use Sleight of Hand. For your Guard, use FORGE TAC Steady Grip. For your Stock, use the Sawed-off Stock. For your Optic, use the Cronen LP945 Mini Reflex. Finally, for your Barrel, use the Sawed-off Barrel. What you're going to end up with here is one mean, nasty, scary looking stubby bulldog of a shotgun that can positively demolish in quick, frantic firefights.
What's the Best Sniper Loadout for the Modern Warfare 725 Shotgun?
Say it slowly. What's… the best… sniper… loadout… for… a… shotgun. Yes. That's right. We are going to show you how to turn the 725 into a surprisingly accurate and deadly sniper. There's a time for using it like it was meant (close range), and then there's a time to be ridiculous and snipe someone with a shotgun.
For your ammo, use Slug Rounds. For your Underbarrel, use the Ranger Foregrip. For your Optic, use the Brownlee 32mm Scope. For your Barrel, use the Tempus 32" Competition. For your Muzzle, use the Monolithic Suppressor. The real question is if this will actually work as a sniper, and the answer is yes! Yes, it will. But, you're going to have some serious bullet drop, so that will take a while to figure out. I will say, as someone who has been successful, it's worth the learning curve. There's not a single thing more enjoyable than sniping someone with a shotgun. The only thing that comes close is Run 'n' Gunning with a sniper.
What's the Best Overkill Loadout for the Modern Warfare 725 Shotgun?
Overkill is a solid one. For this to work, you're going to need to run Overkill in your first perk slot. One of my favorite combos is the 725 and the M4A1. It's a deadly combo. I've seen a lot of people using it for good reason in a few different ways. It's a seriously menacing, awesome combo almost guaranteed to devastate your enemies. Anyway, regardless of anything else, here's the best 725 Overkill loadout!
For your Guard, use the FORGE TAC steady Grip. For your Underbarrel, use the Ranger Foregrip. For your Optic, use the Solozero Optics Mini Reflex. For your Laser, 5mW Laser. Finally, for your Barrel, use the Sawed-off Barrel. Fun fact for you: the Sawed Off Barrel, Ranger Foregrip, and FORGE TAC Steady Grip are handy parts of a great Modern Warfare 725 loadout. However you customize it, I'd recommend those in particular.
Conclusion
In case you didn't guess from the fact that you can literally turn the Modern Warfare 725 into a sniper rifle, this is a great weapon to try out and perfect. You can try this for a whole variety of play styles, and since it's a shotty, it's an easier one to pick up than some other classes. Some people will say that it's unfair or mean to play with a shotgun. I say, who cares? Destroy your enemies! Be a troll! Be a savage agent of chaos!
Until next time, get out there and have some fun!