A Seller's Feedback About Currency Trading for Gamers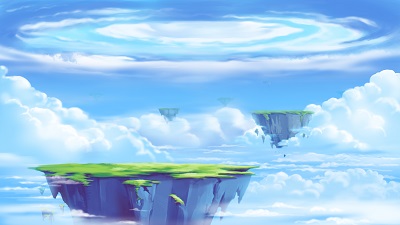 With 20+ years experience as an active gamer, Clemaisef, one of our trusted sellers, is here to share some 411 about selling on PlayerAuctions. Clemaisef's Store is on point with 99% positive reviews, 3,000+ orders, and the lowest prices for Gil. FFXIV fans, your Gil savior is here to provide! Before you beginning exploring his fresh goods, let hear what he's got to say about Currency Trading for Gamers.
(1) How long have you been with PA? How many orders have you successfully sold?
Hello, my name is Stefan and I've been with PA since 2010. I initially started selling WoW Gold to help pay for my monthly subscription. Afterwards, I switched to other games (Diablo 3, SWtor, ESO, and many others). During these 8 years, I've had over 3300 successful orders. I'm happy to say that over 99% of my customers have been satisfied with the service I provided to them. I want to use this chance to thank all of them for putting their trust in me!
(2) Share with us some interesting experiences dealing with buyers?
What I've learned in these years is that each buyer is different. Most of them want a quick and hassle free transaction, with the least possible communication in-game and within the timeframe listed on PA's website. Some ask for no communication at all in-game, and some speak freely about their order in-game. So it's always best to keep communication to a minimum in-game, and carry most of the messaging on the PA site. Other's have special requests, like meeting in a given spot in-game, have no communication at all in-game, or trade related stuff. It includes the gold via face-to-face trade, mailing it, putting it up for grabs on the market board, or joining their company and depositing gils. Not all of them are viable, but the best thing is that you can communicate through the PA's messaging system. Plus, you can always find the best option for both you as a seller and your buyer. In the end, customer satisfaction is my main priority.
(3) What type of challenges do you have dealing with buyers?
The most frustrating experience is when there are several orders at the same time because of delays in receiving e-mail notifications for orders. Also, it's hard when customers are unavailable because they are in dungeons. All these delays make it challenging for a seller like me to deliver within the 20-minute timeframe that I offer. I believe this is the hardest thing to accomplish: offering a 20-minute delivery 24/7 is difficult to achieve; especially for a private seller. The challenges keep this market competitive, forcing the seller to deliver fast and offer the best prices on the market. This is one of the most important tools that PA provides; that's why PA is so great! PA offers very fast delivery at a low price.
(4) Do you have any tips (dos and don'ts) for buyers, such as how to avoid scams?
What you should not do, is try to deal outside of PA with the seller. You might think it will save you money, but it's not always like that. Once you send your money, you have no more control over it. The seller can negate that you ever sent him any money, or claim he delivered your order in full, without providing any evidence. During my time, I've dialed with private individuals got scammed. I've bought accounts that later got reclaimed by the original owner or even got banned because of an infraction that the previous owner had committed. I've also bought WoW gold that got deleted because the seller had reclaimed it after selling it to me. When I discovered PA, I realized this is the way to go for me. Since then, I am using the site for every trade.
My advice for you is to buy always from trusted sellers and secure websites like PA. The prices are very competitive, always one of the cheapest on the market, and you have a large variety of sellers to choose. A seller with a few thousand positive reviews and close to none negatives is always your best option. To avoid scams use PA; they take the whole risk factor out of the equation. If you order is not delivered in full, or your account gets reclaimed by the previous owner, you will always get your money back. Their customer support is always prompt and correct. In my 8 years of selling and buying on the PA website, I've never had any major issues; that's the main reason I use it and will continue for many years to come!
(5) How do you determine the pricing of your offers on PlayerAuctions?
I determine my prices based on the market prices. I study the prices of my competition as well, and I strive to give the best prices. I update my prices regularly, sometimes even 3-4 times a day to adjust to the market trends. When I don't know what price to put on an account to buy or sell I use the new value calculator tool you guys made.
(6) We recently launched a few new tools to help sellers trade (https://www.playerauctions.com/market-price-tracker/ and https://www.playerauctions.com/value-calculator/). What do you think of them?
I believe the new tools are awesome. Most people don't know the correct value of their accounts or their currency. Having such a tool to help you determine the price of your add-ons or currency is really helpful. It can help you figure out the real value of your things, and put a correct price on it and this will help produce a faster sale for a greater value.
I don't know what new tool to suggest, because during my time here I saw PA always coming up with new tools that I never thought of so I see them like a pioneer in developing new tools.
(7) What do you believe are PA's biggest strengths?
I think PA is the best marketplace for player-to-player trading. It's been around for so many years, almost 20, which is a lot in this industry. The site is always safe to trade here; that's its biggest strength. I've been trading currency since 2006, and most of the sites I've seen have disappeared or didn't keep with the new needs of today's demands. PlayerAuctions' website is always getting updates, new features and games added. The site continues to look better with fresh payment tools. PA is probably the safest place to buy game related stuff for both casual and power sellers. I also believe the rating system is awesome. You can read other people's reviews, and based on that; you can select the best choice for your needs. It's great to see there is a place where casual players can sell their currency, accounts or cd keys for the maximum price possible.
(8) Tell us a bit about yourself. What games do play?
I am from Romania and your average type of gamer. I started playing games for the first time in 1994 when I first meet a computer; it was an Intel 4×86. My first game was a 3D game: Wolfenstein. I've played games like Warcraft, Starcraft, Red Alert, Counter-Strike, and so on. In 2004, I started playing MMO's for the first time with WoW; since then I've played many MMO's culminating with Final Fantasy 14.
I've always been around the computer, playing games for fun or work. Every day I learn new things.
I believe keeping a good balance between playing games and having a social life is important. Don't forget to take a break from time to time and enjoy life with your friends and family!