Our GT Racing Chair Winner Talks About His Goodie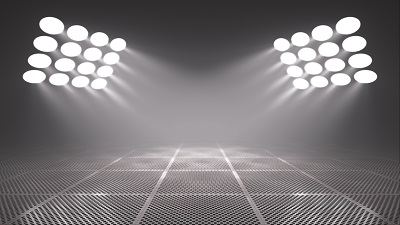 Just as no king should be without a throne, no gamer should ever be without a gaming chair to call his or her own. After all, what better way is there to grind it out on your favorite game than while comfortably lounging in a cozy chair?
In our recently concluded giveaway, we "enthroned" one lucky gamer with a neat GT Racing Chair. Our lucky winner is an 18-year-old from Houston who goes by the nicknameXeno. We had a little chat with him to discuss his thoughts on gaming, gadgets, anime, and his new "throne."
(1) Tell us about yourself (i.e., your name/nickname, hometown, age, occupation, favorite games that you play and what platform(s) you play)?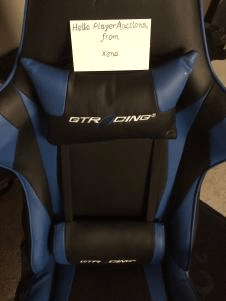 Well, to start, my first name is Ty and the online nickname that I've chosen for myself is Xeno. Born and raised in Houston, I have lived all of my current 18 years here. Although I am not currently employed, I am looking to further my education and knowledge of Computer Science at the University of Houston.
(2) How did you hear about PlayerAuctions? Have you used our services before?
I've heard of the deals that can be made through PlayerAuctions especially through some MMO games, I've yet to use the service but I have been thinking of investing either time or money into the market.
(3) What are your favorite games (both past and current)?
When I was younger, I would play a lot of games with my father and one game that sticks out the most is "Destroy All Humans" for the Xbox, I have so many memories of it. My favorite current game is CSGO because of the professional scene and how much I enjoy just playing the game.
(4) Seems like you are also an anime fan! What titles are your favorites? Can you cite some?
My favorite anime has changed too many times to have a decisive top; If I were to choose from what I recently have enjoyed, it would be "Made in Abyss". The music used is quite unlike any other, especially the piece composed by Kevin Penkin.
(5) Are you familiar with the GT Racing Chair? As a gamer, how do you feel this will fit your lifestyle as an active player?
From watching a lot of professional CSGO players, I would have to be familiar with the GT Racing Chair as it is practically everywhere, I feel it would help with the long amounts of time that I spend at the computer, although a standing desk might be a possibility in the future.
(6) Do you have any favorite gaming gadget(s) (e.g., console, portable device, or accessory)? Why is it your favorite?
I have yet to find a favorite because I don't have much to compare my current set up with. I was thinking of getting a Razer Blackwidow Chroma Keyboard and a BenQ ZOWIE EC2-A, but I seem to go for any peripheral that catches my eye.
(7) What was the clincher that made you join our giveaway? When joining a giveaway, what prizes are you hoping to win?
I entered the giveaway for the GT Racing Chair because my current office chair doesn't quite cut it.
Wrap-Up
It looks like there's a lot of grinding sessions in Xeno's immediate future, and we couldn't be happier for him. Stay tuned to find out what other cool stuff we will be giving away. Who knows? You might be the lucky one next time around in our Gaming Goodies Giveaway.
For more Interviews, check this out: A Fornite Guide on Your Phone with Plenty of Info