A PUBG Guide for Mobile from a South Korean Developer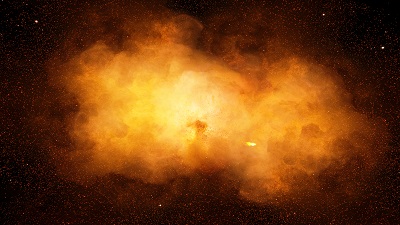 Player Unknown's Battlegrounds is a game of strategy on so many levels. It's very easy to have the impression that if you are good at shooter games, then you'll have no problem making short work of opponents on PUBG. However, this is not the case. Battle Royale games are a fusion of several game genres and the one thing that is always a constant with these games is strategy and tactics.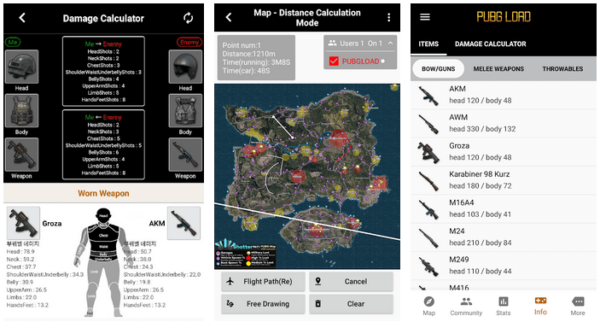 This Guide for PUBG app aims to reinforce this notion by providing players with a steady supply of game information, battle statistics, map overviews, and gameplay tips. What makes this infinitely awesome is that all of the information you'll need is in one single app; no need to open multiple browser tabs from various resources, and you can browse all of the info even when you're not playing with this PUBG Guide.
We sat down for a little chat with Seungwoo, a native of South Korea and a developer of a series of successful game guide apps under the team name "Setodio." We covered the success of his Guide for PUBG app and what it is like to develop for a game that is outside of your comfort zone all in the name of serving a wider audience.
(1) Tell us about yourself (your name/nickname, hometown, age, occupation, favorite games that you play and what platform(s) you play)?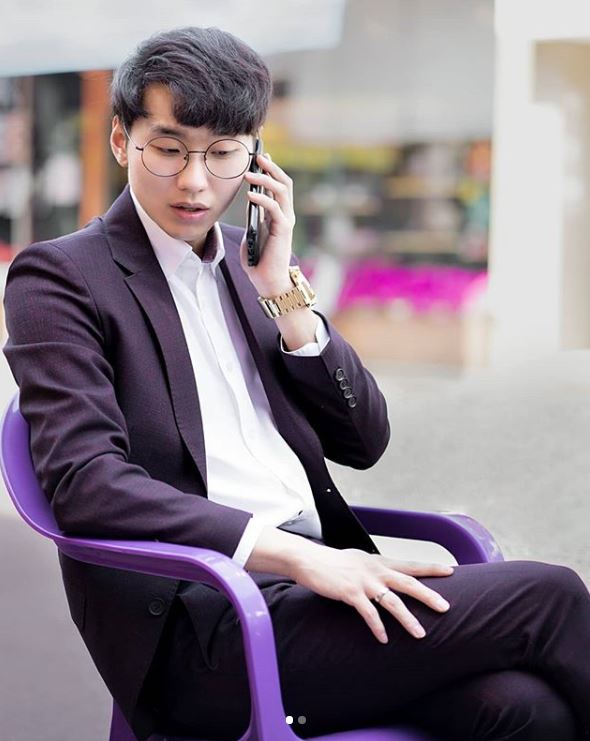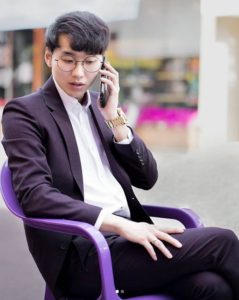 Hello, my name is Seungwoo Lee. I'm 28 years old, and a programmer from Anyang City, South Korea. I'm primarily a PC gamer. I mainly play League of Legends and StarCraft: Brood War. Of course, I also like PUBG (PlayerUnknown's Battlegrounds), but I can't play as much shooter/FPS games because I experience nausea.
(2) Share with us how it feels to be the creator of something big for this game?
For the first time, we were surprised by the huge number of downloads. We were very glad and happy when our app became the #1 PUBG app. We are now recording 700,000+ downloads, and there is a sense of burden to keep it.
(3) What inspired you to create an app specifically for this game? When did it cross your mind to create your app?
Initially, I created the StarCraft Guide app. However, there were not many users who enjoyed StarCraft at that time. So, we thought of a game that people would play a lot, and that was PUBG. In fact, I was worried because I was not good at PUBG, and I made this PUBG app by studying hard about the game.
(4) Do you work independently or in a team? If in a team, how big is it?
I work with a team, and it's a very small team that I really love.
(5) From the developer (and gamer) perspective, how do you think the app affects the overall experience of the game?
First, many users were uncomfortable with web searches at the time when there weren't a lot of mobile stat apps. Searches are better done on an app, not on the web.
Second, the quick update feature on the app that informs about new weapons or maps has made it possible for users to quickly adapt to new updates made for PUBG.
Lastly, you can use the damage calculator or hear the gun sounds in Guide for PUBG. This has helped users to improve their skills drastically.
(6) Is there any margin of error when it comes to the app performance and provided information?
In the early days of the app, there was occasional misinformation. However, due to the feedback from many users and our efforts, there will be fewer errors at this time.
(7) When it comes to designing the user experience/UX of the app, what motivated you or what influences did you have?
Before creating Guide for PUBG, there was a PUBG guide app that people already use. I thought about how to create it by referring to that app, but the UI/UX of that app was not very good. I have tried to make a UI/UX that I believe is much easier to use than that app.
(8) What programming language or tool did you use to create this app? Do you have any favorite PLs or tools in particular?
The app is written in Java. The IDE used is Android Studio. However, my favorite language is C# and my preferred IDE is Visual Studio. I personally think C# is much easier to use than Java.
(9) What were your biggest challenges for this project? How did you overcome them?
The biggest challenge was to promote people to use our apps a lot. We shared useful information on the PUBG portal site and made it display our app. We've also added unique content to create differentiating elements from other PUBG guide apps.
(10) Are you expecting the game expansions to change your app dynamics and performance? Is it something that you're already prepared to tackle?
We are always ready to accept new updates to the game; if the game changes, then our app should change accordingly. That's why we keep a close eye on changes.
(11) Are there any exciting new developments for your app that you would care to share?
We released Guide for PUBG v2.5.3 just last week. We have reflected the QBZ assault rifle and Sanhok map update. We have also added firearm sounds, so please use the updated version.
(12) Do you plan to create more apps like these for other games in the future?
Of course, our Fortnite app has already been released. Please use it if you are interested.
(13) Could you share a few quick tips to new players of the game?
The quick tips that we recommend to new players are already in our app to help you play PUBG.
(14) Any advice you like to share to aspiring game app or web developers?
If you want to make something, do not hesitate to start it. It is important to know what you make, but also the timing of making it is very important.
Wrap Up
Seungwoo's development team curates several amazing guide apps on Google Play like the Guide for PUBG and Guide for Fortnite BR.
We publish developer interviews from creators all over the globe. And that's not all: we also cover the most exciting game updates and releases, as well as reviews on the coolest geek gadgets on our blog site.