The Triple Threat: Fortnite, Rocket League, and PUBG Strat Roulette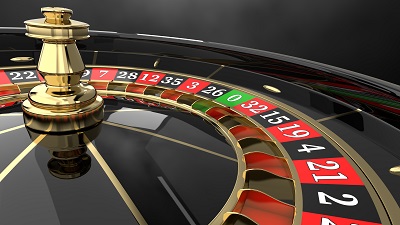 We play games for a variety of reasons — from uncovering a game's story to beating the single-player campaign, and ultimately finding personal satisfaction in the form of wiping out the opposition in a head-on PVP match. But what truly makes or breaks a game are the challenges. These could be in the form of PlayStation 4 Trophies, Xbox One and Steam Achievements, or maybe even challenge modifiers like the ones in Halo and Destiny.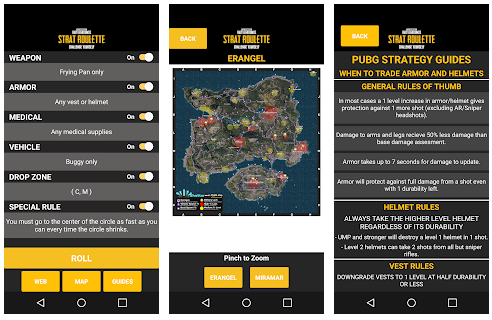 What if these modifiers are in your control to randomize as you please? Play on a specific map? Check. Wield only handguns for the whole match? Done. Mute all communication? Way ahead of you. [Goes radio silent]

What's the point of all of this, you ask? The Strat Roulette series of web apps for PlayerUnknown's Battlegrounds, Fortnite Battle Royale, and Rocket League are all apps designed to fill in randomized conditions for starting kit, map, gameplay conditions, and any other aspects of the game it could define. Do note that these conditions are not hardcoded into the game. As players, you will be following these conditions on a semi-roleplaying basis. It's crazy, it's fun, and it ultimately ups the overall experience and replayability factor of the games.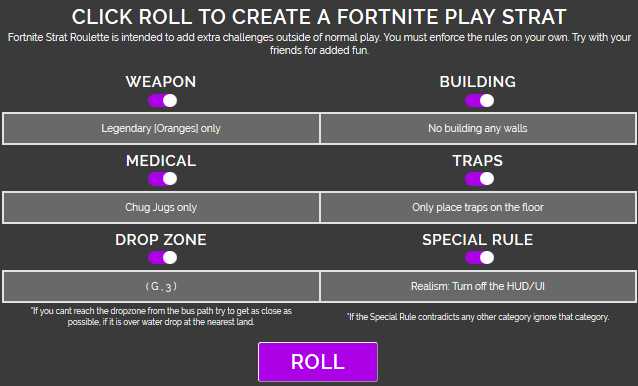 Experience the Strat Roulette apps for the following games – no installs needed!
We take a look back into the development process Hayden of Bluprint Coding Studios in today's developer interview to get the details of how he started out with these apps, the programming challenges he experienced, and what he thinks of PUBG's future.
(1) Tell us about yourself (Your name/nickname, hometown, age, occupation, favorite games that you play and what platform(s) you play)?
My name is Hayden; I'm a 24-year-old e-Commerce manager and freelance web designer from SLC. I'm primarily a PC gamer. I mainly play Rocket League, PUBG, Rainbow Six Siege, and any new battle royale that comes out.
(2) Share with us how it feels to be the creator of something big for this game?
I was honestly shocked that it got as big as it did, as fast as it did. I posted on Reddit about it and got over 30,000 users visiting the site within the first 36 hours. It's been great interacting with the community and adding their suggestions and features.
(3) What inspired you to create an app specifically for this game? When did it cross your mind to create your app?
The first time I played PUBG, I knew I was going to be playing a lot of it. I hadn't felt such a rush from playing a game in a long time. The idea for the app started when my friends and I just started doing random challenges that we could come up with such as, melee kills only. I knew I could write a site to randomize it for us and thus pubg.stratroulette.io was born. I recently created the Android app as an alternative for users who prefer apps to websites.
(4) Do you work independently or in a team? If in a team, how big is it?
This has been a solo project for me but I've taken lots of feedback and suggestions from my friends and the community.
(5) From the developer's (and gamer's) perspective, how do you think the app affects the overall experience of the game?
Pubg.stratroulette.io drastically changes how people play the game. When you are restricted to a certain weapon or limited on what medicine or armor you can use, you have to re-think your strategy. I've had lots of feedback from users saying that they've actually won more Chicken Dinners than they normally do because it makes them step back, strategize, and play more cautiously.
(6) Is there any margin of error when it comes to the app's performance and provided information?
I started the site when PUBG was still in early access and changing all the time. The addition of new weapons, vehicles, items, maps, etc requires me to push new updates frequently. Especially when it comes to guides on armor values and circle speed/damage.
(7) When it comes to designing the user experience/UX of the app, what motivated you or what influences did you have?
I set out from the beginning to make the site easy to use and visually appealing. I wanted to minimize scrolling for the user and try to provide all the strategies in an easy to read format. I also knew I would have to make the site mobile friendly as many people only have one monitor and would be using their site on their phone or tablet.
(8) What programming language or tool did you use to create this app? Do you have any favorite PLs or tools in particular?
The site is written in HTML, CSS, PHP, SQL, and JS. The Android app was created in a GUI editor called Thunkable. Unlike many web developers, my favorite language is PHP and my preferred IDE is PhpStorm.
(9) What were your biggest challenges for this project? How did you overcome them?
The biggest challenge I had was on launch day, I had originally written the site to call the rules from the database using SQL. The sheer number of database requests made was crashing the site over and over again. I knew the site would be dead in the water if I didn't fix it while I was still getting this exposure. I stayed home from class and rewrote all of the rule generation logic in JavaScript. Now the site does all the rule calculations in the users' browser instead of on the server. It works great now and even survived a span of 60,000 hits in 36 hours when a popular German YouTuber featured the site.
(10) Are you expecting the game's expansions to change your app's dynamics and performance? Is it something that you've already prepared to tackle?
I've been very uncertain about the future of PUBG over the last few months. They have made a lot of poor decisions in my opinion and the active player base has been dwindling and in turn, I've seen a fall in traffic to the site. The latest Sanhok/mini royale update has given me hope for the future of the game but only time will tell if it will make it.
(11) Are there any exciting new developments for your app that you would care to share?
I'm currently working on an update for the release of Sanhok and mini royale. Players will be able to generate dropzones and strategies for the new map and new weapons like the QBZ.
(12) Do you plan to create more apps like these for other games in the future?
Currently, I have two other Strat Roulette sites in addition to pubg.stratroulette.io. I have fnbr.stratroulette.io for Fortnite and rl.stratroulette.io for Rocket League. My Fortnite Strat Roulette has been fairly successful as well and will be getting an update soon. I'm currently working on Realm Royale Strat Roulette which should be released in the next couple of weeks.
(13) Could you share a few quick tips to new players of the game?
The two biggest things I can recommend for PUBG are communication and teamwork. Finding a group to play with that can cooperate and communicate well will put you leagues ahead of others who are playing solo in matchmaking.
(14) Any advice you'd like to share to aspiring game app or web developers?
Find a project you are passionate about working on and that you would want to use yourself. If you are passionate about it you will want to sink all of your free time into and want to learn new skills to make it better. Having something to work on that you love makes it less like work and more like fun.
Our Thoughts
Don't forget to give Hayden's Strat Roulette apps some love by visiting these:
You can also get Strat Roulette for PUBG on Google Play
For more Interviews, check this out: An EVE Online Mining Calculator App is Available