Currency Crisis in New World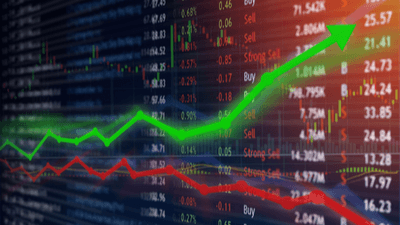 By |
October 19th, 2021
| Categories:
MMORPG
A Crisis of Coin
Players in New World are experiencing a rare economic crisis, at least within the scope of online gaming: deflation. More money is leaving circulation than can be replaced. MMO players are more familiar with the opposite issue of rampant inflation, as most MMOs do not have enough currency sinks to prevent the accumulation of money, leading prices for materials, armor, items, housing, or anything in-between to rise, often rapidly. Barring developer interventions, the price of goods trends inevitably upwards.
Inflation in MMOs
Inflation in MMOs is not a new phenomenon and is something that has plagued player-driven economies for decades since, unlike real-world economies, the amount of currency is never strictly limited. Consider the ways a player can earn currency in a MMO (excluding player-to-player transactions since that money is already in circulation), loot drops, quests, event rewards, dungeon or raid completions, and etc. Every mechanic in a game that rewards currency is spawning it out of thin air. In contrast to the real-world where the supply of money is usually, except rare exceptions, tightly controlled by central banks and regulatory authorities. As players spend more time on a game, ammassing wealth, prices inevitably soar. The only player-friendly solution is to develop currency sinks -think mounts or housing- to remove money from circulation. Supply-side interventions, i.e restrictions on currency rewards, are understandably not popular with players and so are used rarely.
Deflation in New World
New World is suffering the opposite, and significantly more rare issue, of deflation. The ways of obtaining coins in-game, monster drops, salvage, and quests, don't offer enough raw currency to counterbalance the number of coins being used. As a result, prices have been dropping for goods, particularly crafting materials such as ore, not necessarily because there isn't enough coin to afford them, but because the value of the currency is so much higher than the value of goods, given their relative scarcity. A punishing overhead "tax" burden exists in the game, where the cost for crafting, home-ownership, or repairs exceeds the players' ability to accumulate coin. In addition, companies are taxed for territory ownership, essentially disincentivizing PvP since the marginal costs far exceed any potential benefits.
Currency is so valuable now, that on certain servers, direct trades have become part and parcel of a make-shift barter economy, with neither party willing to part from coin. Trades such as 1000 linen, for 600 ore and 20 eggs, or star metal tools for 40 steel bars, are commonplace, like what one would expect to see in a hunter and gatherer society, which is surprisingly thematic, but nonetheless a frustrating experience for players.
A Looming Fiscal Disaster
The consequences of deflation are not any less severe than runaway inflation and can already be observed. Anything with a fixed cost in coin becomes prohibitively expensive: crafting, repairing or property taxes become barriers to gameplay. If players don't have a great weapon, it is often cheaper to buy entirely new ones from the trading post than to repair the weapons already owned. For example, buying a rare hatchet with acceptable perks and stats is around 30-75 gold, whereas repairing a completely broken hatchet is 40 gold. To give another example, the cost of repairing one level 60 item, is equivalent to 2500 orichalcum ore, depending on the server. Expenditures in New World are wildly overturned, taken alongside the fact that those at the level cap have little to no dependable income once all quests are complete, which leads to the hoarding of currency and rampant price deflation.
Only time will tell if the developers can fix the economy in New World, while inflation is more common, deflation can be even more crippling for economies, be it real-world or in-game. If prices are dropping, players see no sense in spending money, leading to hoarding, lower market activity, and eventually every single good hitting the price-floor (the point at which prices can go no lower). Since New World doesn't have vendors to set a hard price-floor for a given good, this means that given enough deflation, goods will eventually be priced at the lowest possible price, 0.01 coin per unit. This downward spiral makes generating income even more difficult, as in-game professions generate little-to-no profit because prices for finished products or crafting materials have become negligible. This type of regression becomes a severe disincentive to players: what's the point of leveling a profession if you can't make any money from it? What's the point of farming for items if they're not worth any money, and you can't afford to repair them?