How to Get Layered Armor in Monster Hunter World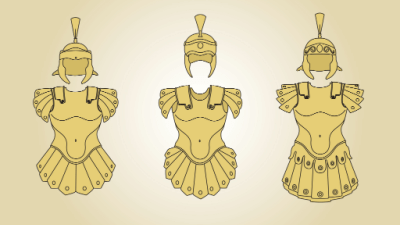 Do you know what's better than completing a grueling hunt? Doing it with style. You can do just that by using Monster Hunter World's cosmetic feature. Layered armor has the power to change your armor's appearance while still retaining the skills and stats you've slotted in. It's a great trick to look stylish while still being able to use whatever armor you need to get bonuses. If you're having trouble collecting layered armor or want to know how to get them, this how to get layered armor MHW guide will help you.
Layered Armor Overview
Layered armor is a feature in Monster Hunter World that allows hunters to customize your hunter's appearance by switching their equipped armor. By giving your hunter a cool appearance, you can stand out from the rest of the herd. Whether you want to look like a pirate or a deranged nincompoop with a Gargwa mask, you can do so with the power of layered armor!
Note that layered is worn over existing equipped armor to change its appearance, not its stats. Layered armor is split into three ranks:
Low Rank
High Rank
Master Rank
How to Get Layered Armor MHW
If we're talking about unlocking layered armor in the base game, you can automatically unlock them once you've obtained the tickets needed to craft layered armor. You can usually obtain these tickets through rotating Event Quests as Quest Bonus Rewards, which include collaborations, seasonal festivals, and even Arch-Tempered hunting quests. You can also get these tickets by purchasing add-on content with real money.
Here are some examples of such events and quests:
The Witcher Questline – Gives the Mutagen Material used to craft Ciri Layered Armor.
Kulve Taroth Siege – Gives Bushi Tickets which you can use to craft layered armors Bushi 'Sabi' or Bushi 'Homare.'
Extreme Behemoth – You can obtain Glamour Prism through this event and use it to craft the Drachen Layered Armor.
Summer Twilight Festival – Gives Summer Twilight Tickets, which you can use to obtain the Diver Layered Armor.
If you're starting Monster Hunter World through the Iceborne expansion, you can unlock the layered armor feature after reaching Seliana—you'll also be given the Direwolf set for free. Note that you won't be able to get layered armor from Iceborne if you haven't finished the main story of the base game first. After unlocking the features or obtaining these tickets, you can go to the Smithy or the Research Hub for your progress on crafting specific layered armors. The Smithy is where you can craft most of the regular layered armor (these are usually based on a monster's equipment. On the other hand, the Research Hub is more catered towards cosmetics from limited-time event quests and collaborations—where you can obtain layered armor by fulfilling bounties.
Materials Needed to Craft Layered Armor
There are two primary sources of materials needed to craft layered armor in MHW. You can only obtain the first one through limited-time event quests, which are always on rotation. So, for example, if you want a specific set, you'll have to see if the quest is up or wait until it becomes available again. Be sure to farm the material as much as you need because you never know when they'll return.
As for the other material, you'll need to get them from the Guiding Lands—this is where most of the Master Rank (MR) you can find layered armor. The Guiding Lands is a unique zone in Monster Hunter World that unlocks after you've completed the campaign in the Iceborn expansion. It's a special endgame area, with every biome available in one place; the place allows you to hunt almost indefinitely without having to load new areas. However, the work isn't done yet.
Since most cosmetic sets are tied to the tempered (aka deadlier) creatures in the Guiding lands, you'll have to hunt some of the most challenging monsters in the game. For example, if you want to get the Master Rank Teostra layered armor, you'll have to hunt a tempered Teostra in the Guilding Lands—the "Normal" tempered versions from the investigations or other quests don't count.
A silver lining to this is once you have at least one tempered item from a monster you've hunted in the Guiding Lands, that monster's layered armor set will automatically appear at the forge. They're the "key" to making the layered armor unlockable.
Once you've created your layered armor, you can always go to your Item Box to check and wear them accordingly. You can customize their color palettes too.
The True Endgame
If you've got an eye for fashion or just love sprucing up your hunter, you can consider unlocking all the best-layered armor in Monster Hunter World to be the true endgame. Being able to mix and match different styles of armor sets without affecting your stats is truly a godsend to many, and best of all, it's (primarily) free too! Almost no layered armor is tied to microtransactions or DLC packs.