Confirmed: Sony, Microsoft, and Nintendo All Skipping E3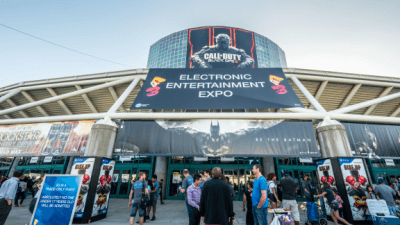 When the pandemic happened, gaming events became digital affairs that you could watch through a livestream or YouTube video. You'd think that E3's first physical event in four years would mark the triumphant return of the show—an opportunity for the organizers to capture that same excitement we once experienced in past conventions.
E3's influence has waned over the years, mired by the fact that most of the event consists of commercials and sponsorships hogging the limelight. Historically, however, it's been a major game industry showcase. 2023 felt like it was E3's year since it was finally opening its doors—literally. But according to IGN, a prominent gaming media outlet, they've been informed by multiple sources that the three juggernauts—Nintendo, Sony, and Xbox—will be skipping in on the fun. Moreover, they won't have a presence at the Los Angeles Convention Center.
Xbox Has Other Plans
In an official blog post, Xbox confirmed that while they'll be going to Los Angeles, they still decline any confirmation regarding whether they'd be on E3. In an interview, Xbox CEO Phil Spencer spoke with IGN, stating they're currently working on a standalone showcase. The platform holder plans to time its showcase in conjunction with E3.
Spender stressed Xbox publicly supports the E3 2023 event and the Entertainment Association Software (ESA), but for this year at least, they won't have a booth available on the showfloor. They chose to plop their showcase date that's in rough alignment with E3 because it'll be more convenient for consumers and the press. That way, people can go into both events without missing any news tidbits. To the CEO of Xbox, E3 is one of the seminal moments of gaming, and by helping make the E3 more successful in this manner, they hope it continues for generations.
Xbox's decision not to have a spot on E3's showfloor is probably the biggest surprise—mainly because the company has always supported the event in the past by being there. Many thought Xbox would have appeared the most likely, especially since it has several significant releases for 2023, including Starfield. The current plans for their standalone showcase aren't confirmed yet, but in previous years, they've held press mixers and preview events.
Nintendo Always Had A Booth, Until Now
Nintendo isn't one showcase at E3 since it already has the Nintendo Direct for that purpose. Still, the creator of Mario and Zelda games has always maintained a booth on E3's showfloor as a tradition even after they've adapted to the Direct format. Sadly, IGN has confirmed with their sources from the industry that Nintendo won't be at E3 2023.
Nintendo has proved that its unmissable Direct presentations can drive massive news cycles for its latest console, which is, in this case, the Nintendo Switch. This may be why it doesn't need to share the E3 spotlight with other companies. Plus, since E3 will be taking place a month after the release of The Legend of Zelda: Tears of the Kingdom, it's understandable for Nintendo to want to keep the attention of its fans for themselves on what could potentially be the biggest games of 2023.
Sony's Been Skipping E3 For Almost Five Years
This isn't the first time Sony has chosen not to join in on the party. Since it first skipped E3 in 2019, it hasn't been part of the gaming convention. PlayStation officially skipping E3 in 2019 marked the first time in the 24-year history that the gaming giant won't attend. The company always had the PlayStation Experience, an annual gaming event presented by Sony. Granted, it's been a while since its last occurrence (which happened in 2017), but Sony now has the State of Play to announce the latest games coming to their consoles.
A Slow Death for E3?
Let's face it, E3 has grown smaller over the years. Now that other digital stages have sprung up, game publishers can use those outlets to make big announcements instead of vying for a 10-second spot at E3. We've got shows like the Summer Game Fest and The Game Awards, both hosted by Geoff Keighley.
When the pandemic happened, the ESA awkwardly stumbled as it attempted to keep up with the rapid, ever-changing industry. Meanwhile, publishers are dipping their toes into direct-to-consumer presentations and digital showcases to effectively communicate what they have in store. Not presenting at E3 means developers won't be beholden to a strict calendar schedule for creating demos and presentations. And if you give gaming companies three years' worth of practice, they'll get good at it to the point where they'll think they don't need you anymore. It makes me wonder whether E3 is still here to stay in the future or whether it will soon close its doors.