Crunching Up the Numbers with Our Game Account Calculator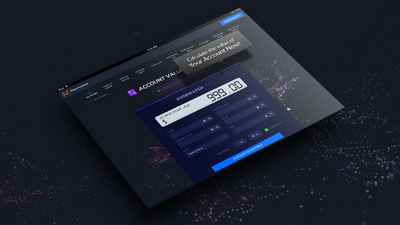 You can tell just how much a company values its patrons by the effort it puts forth to provide the best level of service possible. This includes the various innovations one may come up with to enhance the overall customer experience. Here at PlayerAuctions, we take great pride in the fact that we offer gamers a safe haven for all their trading needs. Be it unique skins, rare items, in-game currency, or even high-level game accounts themselves, players can rest easy knowing they won't get ripped off when they do their business. With us, they're sure to get the best value for their money with each transaction they make—so much so that people have already come to expect it from us.
More than providing what's expected of us, however, we aim to go the extra mile for our valued patrons. It's for this reason that we came up with the trusty Game Account Calculator. Through this handy tool, players can better gauge the possible worth of an account that they have their eyes on—whether they're looking to buy it or sell it on the open market.
Here's a close look at the nifty features of this valuable tool.
PA's Game Account Calculator Tool
The Reason
It doesn't matter which side of the equation you're on. Be it on the selling or buying side, getting an accurate summation of an account's worth is the first step towards a successful transaction. You wouldn't want to be the victim of under-compensation for an otherwise valuable item, after all. The unfortunate reality on the web is that there's always the possibility of running into low-ballers when you're selling or even sly sellers when you're buying.
The best solution to counter this predicament is to be educated enough and know the value of an account before making any rash decision. Of course, with a little research, you can find points of comparison all over the net to give you an idea of what you may be getting. Should you not have that luxury, however, the account calculator can provide you with an appraisal that's as accurate as can be.
The Perks
There's no room for guesswork if you want the best value for your money. With this account calculator, you can say farewell to conjecture. What's even better is that the calculator gives you an appraisal almost instantaneously! All you have to do is to enter in key information about your account and the tool crunches up the numbers for you. It's as easy as 1, 2, 3!
You won't have to second-guess your initial gut feel if an account is worth buying or if an offer is worth accepting as you'll have a tangible reference. With the deep roster of trusted sellers we have, players are sure to get the kind of deals that will help them improve the overall gaming experience of their favorite titles.
The Science Behind It
The nifty calculator tool doesn't just come up with account prices out of thin air. There's a method to it which I'll now explain. You see, varying accounts have varying levels of resources. Whether they're single-game accounts or multiple-game accounts (such as the case with Steam) also comes into consideration. There's also the matter of the existence of DLCS, and character levels, of course!
It takes all these factors into account to propose a legitimate appraisal that's as spot on as can possibly be. Take note, though, that the final valuation is heavily dependent upon and is aptly influenced by previous offers that have similar variables. With over 1.2 million active users, PlayerAuctions virtually handles hundreds of transactions on a daily basis and it's through these that the calculator comes up with account value summations.
Getting a fair shake is the most important thing in a trade. This is true regardless of where you stand on the spectrum. That's why the first step—both to buying and selling—is to always know the true value of the item you're eyeing. At the very least, you'll want to get an offer that's in close proximity to an account's true worth. PlayerAuctions is a perennially present partner that helps you make informed decisions. The Value Calculator is but one tangible proof that we look out for your best interest. Give it a try before striking a deal today.
Experiment with our Game Account Calculator Tool today!