PoE Lake of Kalandra Best League-Starter Build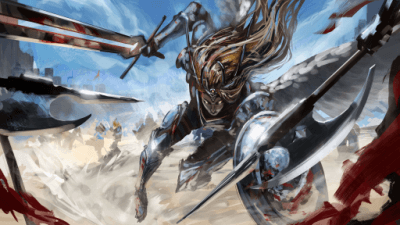 Path of Exile's new Lake of Kalandra League offers challenges to Exiles as players have seen drastic changes in the game's dynamics. From having a new premium currency to having a new challenge, gamers have a lot to explore before they start their metacrafting and theory-crafting adventures. One of the best ways to get around the start of any League is to use the best starter builds available. This guide will detail some of the best opening sets for Kalandra. This guide goes over the absolute best Starter Builds in Path of Exile Lake of Kalandra
What is a League-Starter Build?
Hardcore and veteran players of Path of Exile know pretty well what a League-Starter is. However, this term might be a bit confusing for uninitiated or newer gamers. League-Starters' exact definition can vary from person to person. However, these builds have a specific aspect that makes them excellent opening sets.
League-Starters, in essence, are any build that doesn't require much investment to work. These sets need less than 100c to make them effective and efficient. League-Starters are mainly used as every League's first build so players can farm PoE currencies and items. These pieces of gear are what Exiles use to grind enough materials so that they can use theory and metacraft with their following characters.
What are the Best League-Starters for Lake of Kalandra?
There have been tons of builds created throughout PoE's existence. Some of these sets have endured the tests of time and are still effective after all these years. Several League-Starters from previous expansions are very much applicable until now and require very few changes. Here are some of the best League openers per class in the game:
Templars
Storm Brand Inquisitor by Velyna
For fast and easy clears, Storm Brand Inquisitor is the best choice for completing maps and slaying hordes of enemies. This mainly relies on placing Storm Brands and ensuring HP upkeep. This build doesn't require any skillshots or hard-tanking abilities, as players just need to keep moving around and wait for the brand to bounce from one enemy to another. While this build will have a less easy time with bosses due to its poor single-target attacks, it does make up for it by clearing grouped-up mobs with relative ease.
Forbidden Rite Hierophant by GhazzyTV
Though squishy, this build has enough survivability to ensure players can pop off their projectile attacks. This set relies mainly on Forbidden Rite to deal insane amounts of damage. Since Forbidden Rite focuses on only one damage-dealing ability, other skills like Steelskin, Flame Dash, and Totems are put into play to ensure survivability.
Shadow
Blade Blast Bladefall Poison Assassin by GhazzyTV
Blade Blast paired with Bladefall can be one of the most very potent skill combinations in the hands of knowledgeable players. While this set may not be easy, it is a very effective League-Starter due to its fast-clearing, high mobility, and excellent boss-killing skills. The only problem with this build is that it requires a specific playstyle that not many gamers will enjoy. However, Blade Blast Bladefall is undoubtedly one of the best League-Starters there is.
Essence Drain Contagion Trickster by TbXie
While most Shadow builds rely on high damage dealing abilities and good mobility, Essence Drain Contagion relies on absorbing the life out of enemies and spreading the damage to other mobs. Though this build is exceptional in map clearing, it is also very reliable in boss fights when Essence Drain is paired with Blight. However, this build requires a lot of spam clicking, so players must be ready for a lot of hand action.
Witch
Omnipotent Arc Elementalist by TbXie
This build has been a reoccurring League-Start for multiple seasons now, so it is nice to see it make its entry into this League as well. Omnipotent Arc requires a Vaal Arc skill gem to work, so players need to find this particular item ASAP. This set scales exceptionally and can easily outperform other builds in SSF and Hardcore. While this get-up can work with any budget, it requires investment to become optimally effective. It can also feel a bit squishy during the early stages of the game.
Summon Holy Relic Necromancer by GhazzyTV
This build is one of the tankiest for the Witch class, which is uncommon due to its pure INT attribute preference. The survivability and damage of this set rely on activating Summon Holy Relic using either Cyclone or Static Strike. This combination fares well against bosses and large mobs, but it does have issues with its regeneration and is susceptible to one-shot attacks. This build requires less investment, mainly relying on a few sets of rares and uniques.
Duelist
Ultimate Cyclone Slayer from PoE Vault
Cyclone has always been a staple in many melee builds due to its straightforward and powerful mechanics. Because of this, many builds relying on this ability are good League-Starters and can be carried through endgame content. It has insane clearing speed with a well-rounded defense. Its crit-based build makes it incredibly strong in boss fights and maps. The only con with this set is that it requires players to know several mechanics since careful movement is necessary for this build to work.
Herald of Agony Champion by Velyna
This setup is one of the most reliable League-Starters that can transition well into endgame scenarios. This build needs a Poisonous Concoction to active Herald of Agony (HoA) for the pre-transition stage. It is durable and sustainable due to its several damage mitigation skills and the Life Gain from HoA. The best part about this build is that it's not a button-smashing type like other League-Starters. The only problem players might encounter looking for the items needed for the transition.
Ranger
Poison Scourge Arrow Pathfinder by TbXie
Poison Scourge might need a bit of practice for players to use it, but learning how and when to use it will produce fantastic results. This build can be considered one of the tankiest sets for the Ranger path due to its inexhaustible upkeep of flasks. It has a decent precise speed regarding mobs but severe damage on single targets.
Ice Crash Raider by Velyna
The Ice Crash build might seem more alluring to players who don't like it too much aiming. This build simply just makes gamers dash and slam on repeat. Frostbite and some Totems can improve this set's effectiveness, but the gameplay for this is straightforward. It has good damage scaling and can deal with bosses and mobs just the same. However, this specific set can be heavy on resources considering it is a League-Starter.
Marauder
Impervious Herald of Agony (HoA) Juggernaut by TbXie
It is unusual for Marauders to display builds that do not rely on direct damage. However, this setup does an excellent job using Herald of Agony to produce tons of minions for insane damage upkeep. This build is highly durable and easy to use since it does not require complicated mechanics. The set mainly relies on activating HoA as much as possible to produce Agony Crawler Minions. The only drawback for this build is that it may feel a bit slow to use due to not having any significant direct damage.
Righteous Fire Juggernaut by TbXie
Also known as the Burning Man, the Righteous Fire build can be a bit intimidating for players to run even if it is an excellent League-Starter. This skill sets the character ablaze while eating away 90% of the HP. Fortunately, most sets like this one are intended to be tanks to ensure survivability. This build is very cheap to optimize and is a great set to explore the game entirely. It is also very viable for SSF and Hardcore due to its durability and fantastic recovery mechanics.
Scion
Explosive Concoction Ascendant
Regeneration and damage can be done simultaneously when players run sets based on the Explosive Concoction ability. The best thing about this build is that it has tons of overlapping AoE damage, which results in insane amounts of damage. Their high damage output and upkeep ensure they are significantly effective in boss fights and maps.
Players can have an excellent charge generation for their flasks at later stages, so they can keep spamming them. There are only two cons to using this set. The first one is that the gear needed for this specific build is relatively uncommon, so players might have difficulty acquiring them. Second, this setup can be pretty challenging to run in the early stages due to preliminary charges.
Why Should Players Use League-Starters in Lake of Kalandra?
Lake of Kalandra offers a new challenge that players will encounter as early as Act 1. These encounters are a good source of loot, augmenting gamers' farming routines. The Lake paired with early to mid-tier maps can definitely help Exiles set up their resources for any subsequent characters.
Players should remember that most League-Starters are not intended to run for the entire endgame content. These builds are mainly used to prepare for subsequent character sets, which are more effective in more difficult endgame content. Choosing the right League-Starter can influence how fast future characters will progress.