Picking the Best Rocket League Hitboxes to Suit You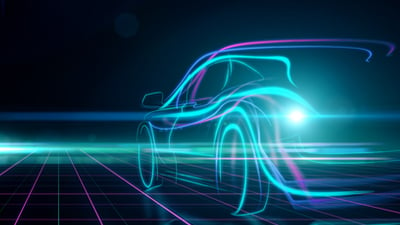 In Rocket League, revving up the meanest machines on four wheels and skyrocketing through the air to bust out gravity-defying moves is the name of the game. On top of that, it's not enough to just humiliate your would-be opponents in the Rocket League stadium with leg-pulling moves—you also gotta do it in style! And none of that would be possible if you didn't have the right mean machine to drive. There's a lot more to consider about cars than mere aesthetics. From razzmatazz color combos right down to brute strength under the hood and sheer performance, you have to consider a LOT so you can get the most of your ride. Introduced way back in patch V1, the main Rocket League Hitboxes (default car body types) include Octane, Dominus, Plank, Breakout, Hybrid, and Merc.
Rocket League Hitboxes and Their Uses
Here's an in-depth look at the different Rocket League Hitboxes. Read up, choose well, and start revving your engine—it's time for a rockin' good time with Rocket League!
Breakout Rocket League Hitbox
Released way back in 2015, the Breakout literally broke out into the scene with a bang. It is a fixture among high-ranking players which makes newcomers to the game want it even more. If you're ready to do battle in the Rocket League stadium, there's really no better choice than a battle car like this bad boy.
Variants:
Animus GP
Breakout
Breakout Type S
Cyclone
Komodo
Samurai
Dominus Rocket League Hitbox
While a bit lacking in terms of height, the Dominus is a rather long car and is therefore able to offer drivers better reach in certain situations. And with a little bit of practice, you can even execute uber-fast flicks with it—provided you've done your homework. Most importantly. Its extra length makes it ideal for making last-second saves at your goal during desperate situations.
Variants:
'70 Dodge Charger R/T
'89 Batmobile
Aftershock
Chikara/Chikara G1/Chikara GXT
DeLorean
Diestro
Dominus
Dominus GT
Ecto-1 (Ghostbusters)
Gazella GT (Hot Wheels)
Guardian/Guardian G1/Guardian GXT
Hotshot
Ice Charger
Imperator DT5
K.I.T.T. (Knight Rider)
Masamune
Maverick/Maverick G1/Maverick GXT
McLaren 570S
MR11 (Hot Wheels)
Nemesis
Peregrine TT
Ripper
Ronin/Ronin G1/Ronin GXT
Samus' Gunship (Nintendo Exclusive)
Werewolf
Hybrid Hitbox
The Hybrid body type is among the best in Rocket League in terms of turning speed. Its sheer versatility gives players the best of both worlds as it features a respectable combination of length and height. With it, you can get decent bounces and flicks. Give this hitbox a try if you're into well-rounded performances.
Variants:
Endo
Esper
Jäger 618 RS
Nimbus
'99 Nissan Skyline GT-R R34
Venom
X-Devil
X-Devil MK2
Merc Hitbox
While relatively new, the Merc hitbox is steadily gaining popularity among hardcore Rocket League fans. It is rather slender but also features the tallness that makes the Octane a fan favorite. You can expect bigger and better things from the Merc as time goes by and Psyonix releases different variants under it.
Variants:
Octane Hitbox
Perhaps the most common car in the game, the Octane enjoys quite a reputation among the Rocket League faithful—and rightfully so. After all, aside from being the default car, it also boasts the most customization options. It's tall, responsive, and let's be honest, it's quite the eye candy!
Armadillo (Xbox Exclusive)
Backfire
Bone Shaker
Fast 4WD (Hot Wheels)
Fennec
Gizmo
Grog
Harbinger/Harbinger GXT
Hogsticker (Xbox Exclusive)
Jurassic Jeep Wrangler
Luigi NSR (Nintendo Exclusive)
Marauder
Mario NSR (Nintendo Exclusive)
Mudcat/Mudcat G1/Mudcat GXT
Octane
Octane ZSR
Proteus
Road Hog
Road Hog XL
Scarab
Sweet Tooth (PlayStation Exclusive)
Takumi
Takumi RX-T
Triton
The Dark Knight Rises Tumbler
Twinzer
Vulcan
Zippy
Plank Hitbox
The Plank preset holds a rather esteemed reputation among freestylers. This is due, in large part, to its flatness. It's easy to bust out gravity-defying spins and flicks with the Plank. On top of its flatness, it's among the longest and widest hitboxes you can drive in the game—again, perfect for making last-second saves.
'16 Batmobile
Artemis/Artemis G1/Artemis GXT
Centio
Mantis
Paladin
Sentinel
Twin Mill III
Conclusion
Every player has his or her unique style of play. Ultimately, how you play determines which car you use as each has its own unique specs to suit a player's inherent needs. Be sure to do your research before revving headlong into the fray. Also, remember that every car within specific preset Rocket League Hitboxes will behave precisely the same. Choose wisely. Trust us, driving the right car can make a difference in your gameplay.