Players in China Mourn As Millions Lose Access to WoW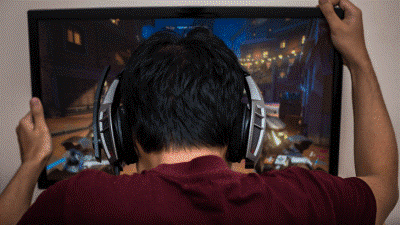 It's a sad day for players residing in China, as Blizzard Entertainment's servers went offline after two decades. Millions are mourning for the end of an area after losing access to Blizzard's franchise, including Diablo III, Overwatch, Hearthstone, and the iconic World of Warcraft. This development came when the company's licensing agreement with longtime partner, NetEase, expired. Now, devotees of the popular MMORPG are taking to social media networks to express their grievances over losing their favorite game.
Looking Back
World of Warcraft was first released in North America in 2004. Shortly after, in 2005, the game was permitted to launch in the Chinese gaming market. During this time, the gaming space in China was much more restrictive than now. Blizzard has had its massive multiplayer title managed by NetEase, who has been in charge of the upkeep of the MMO's servers since 2008. If you've no idea who NetEase is, they also operate some popular Western games, such as Minecraft.
An Ugly Spat
Players thought the partnership between Blizzard and NetEase was doing well—until Blizzard announced its deal with NetEase. This all happened in November 2022, and NetEase's president of global investment—Simon Zhu—was not pleased about the breakup. Zhu talked about the dispute between the two giants, stating that Blizzard offered to extend their agreement by six months. He stated that Blizzard's proposal was unfair and unequal, saying that it was commercially illogical at best.
According to an anonymous tipper who works close with Blizzard, the dispute was down to NetEase wanting to make structural changes. However, it would influence the US firm's control over its intellectual property. NetEase then pushed the envelope further, insisting that any usage or licensing of Blizzard's IPs—including World of Warcraft—were done according to the contract terms and with Blizzard's approval and consent. A spokesperson for NetEase told Sky News that they have never sought to obtain control of Activision Blizzard's IP, and it was an unfounded accusation.
Millions of Players in China Are Grieving
NetEase cutting the servers off from Blizzard's games in the Chinese market isn't just a "normal day at work"; it affects millions of players in the country. Starcraft, Hearthstone, and Overwatch players have a lot to cry about, but World of Warcraft players in China have it the worst. Having an estimated three million active players in China, many gamers have grown up with World of Warcraft. Chinese fans couldn't help but express their disbelief over the loss of their longtime pastime. As such, they took to social media platforms such as Weibo to find solace.
At the very least, the deactivation of WoW's Chinese servers doesn't spell the end. Blizzard China commented that this is only a temporary suspension. For those that don't want to lose their progress from Blizzard's games, user data can be saved for the future when the titles return to China. For now, Blizzard is continuing their search for a new distribution partner, and they better do it fast. Under local law, foreign developers are required to work with Chinese firms to enter the market.
NetEase and Blizzard Are Still Friends… Kinda
Funnily enough, NetEase and Blizzard will continue to work together despite what happened during their public spat. Despite the fallout with World of Warcraft, NetEase said that they're still partners with Blizzard when it comes to ironing out the launch of Diablo Immortal, another role-playing game that recently sparked controversy about its predatory microtransactions. Diablo Immortal allows players to slay demons in an ancient world. Despite heavy criticism from reviewers, the game has been a financial success for Blizzard—generating up to $97 million as of September 2022.
Closing Remarks
NetEase is an internet giant, the second-largest gaming company in China, next to Tencent. Most of their revenue is from online games, but lately, they're trying to grow in other areas, such as music and education streaming. Its 14-year partnership with Blizzard no doubt put them in the headlines. The deals between the two consisted of the publication of several titles, with each game having millions of players in China to this day (at least until they shut the servers down).
Not renewing the contract is undoubtedly a massive blow for NetEase, considering that this collaboration between them and Blizzard put them on the map. But now that they're a leading internet technology company in China, it's safe to say they won't have any financial problems anytime soon. I can't say the same for Blizzard's current situation, though.