WoW Classic Name Reservation: Everything you need to know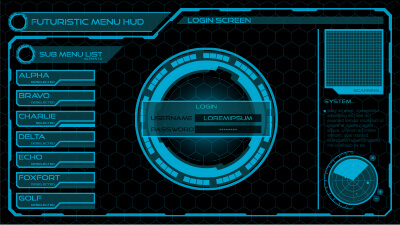 When Blizzard officially announced World of Warcraft Classic back in BlizzCon 2017, everyone went ballistic. After years of begging, the loyal fan base will finally be getting what they want from Blizzard. Yes, we're talkin' about authentic vanilla realms that tickled everyone's proclivity for nostalgia. To make the launch of Classic servers even more special, Blizzard recently revealed something fancy called WoW Classic name reservation!
This feature enables those with active subscriptions (or alternatively game time) to make up to 3 characters per account and reserve their names. Now, the whole name reservation thing officially kicked off on August 12 (2019) at precisely 3:00 PM PDT. Just note that this info is accurate for the North America region. Anyway, this means that players can download their Classic client even before the actual release date to reserve a few (3) character names.
There's no doubt that this news is more than welcome as we can only imagine the throngs of people who will be logging in on launch day, trying to get first dibs on their chosen names. Let's now take a closer look at exactly how this whole name reservation feature works.
How Can You Actually Reserve Character Name/s For WoW Classic?
First, you need to have an active World of Warcraft subscription. Second, you have to download the official WoW Classic client. And third, you gotta log in and create up to 3 characters, while also reserving their names. Obviously, one can only go as far as to create a toon and reserve a name for it. The actual vanilla servers go live at the end of August, meaning that players won't be able to play the game before that even though they've downloaded the client.
However, there's a caveat here—your characters will have to be on the same faction if you went for a PvP realm. Quite frankly, this makes a lot of sense since having a character on each faction on a PvP server would be counter-intuitive. But that's the only restriction that Blizzard exclusively mentions when it comes to reserving names and character creation. Obviously, rolling a toon on each faction on a Normal or RP server is fine.
How Many Characters Per Account Can You Make on Classic Realms?
Each player can have up to 50 different characters across all classic realms. In other words, you'll be able to make a total of 10 characters per server once Classic goes live. Clearly, this in stark contrast with the initial 3 character limit that you can make via the name reservation feature. But 50 is still a pretty significant number to keep you glued to your screen for a whole. And to make it even easier to understand, these are the character limits that will take effect when Classic launches:
50 characters in total across all realms per account (for the respected region)
10 characters in total per specific realm
1 faction (Horde or Alliance) allowed per PvP realm (for all characters on that realm/up to 10)
Now, Blizzard went for the same approach used in regular WoW (BfA) as you can have up to 50 characters in the current expansion. According to the game's community manager, there's no reason for the character limit per account in Classic to not be the same as in BfA. Indeed, there's zero overlap between the current game and the second coming of vanilla so this is more than welcome.
What's the Point of Reserving Character Names in World of Warcraft Classic?
Simple–so that you may be certain that you can name your characters as you like when the game launches. By reserving a name (or names if you create three characters), you ensure that when you first log in, you'll have at least one character with your desired name. We can only imagine what kind of massacre it will be during launch day on the official Classic servers.
The hype has been building up ever since Blizzard announced retail vanilla realms back in 2K17. So don't count on being able to effortlessly get the name that you're after on launch day. It's safe to assume that everyone will rush to log in, regardless of region and lay claim to the most sought-after names. Yes, we're referring to legendary WoW character names like Menopaws and Thornstar.
But that's not the only reason for reserving a name. Can you imagine what might possibly happen to the Blizzard servers when hordes of players try to log in at the same time? Although unlikely, it's still a possibility when you consider how many people crave World of Warcraft Classic. And the last thing you want is to be on the verge of finalizing your character only for the server to crash right before you hit the 'Accept' button.
What About the Available Realm Types and Names For World of Warcraft Classic?
Just recently, a blue post on the official WoW forums revealed that there will be a total of 12 realms for the Americas region and 2 Oceanic realms. For the Americas region, players are getting 4 Normal realms, 5 PvP ones, 1 RP and 1 RP-PvP. The players in Oceanic realms have access to only 1 PvP realm and 1 Normal one – no RP unfortunately. As for time zones, the Pacific-to-Eastern ratio is about 50:50 so everyone will be happy.
However, Blizzard has revealed the names and types for EU realms too. Players who play in EU realms have access to a total of 12 realms. From these, 6 are English speaking, 2 are German, 2 French, and 2 Russian speaking realms. It's also worth noting that only players playing on English realms will have the privilege to play on RP and RP-PvP servers.
Conclusion
The WoW Classic name reservation is Blizzard's attempt to give players the chance to reserve their favorite names before the official launch of Classic. This might suggest that they're expecting a multitude of players to swarm the World of Warcraft Classic realms on launch day. This makes reserving a name for your toon a must, especially if you're after the more popular character names.
Now, have you personally reserved a name for your Classic character? Do you even intend to play WoW Classic? Let us know by dropping a comment below!