ESO vs BDO – Which is the More Exciting MMORPG in 2022?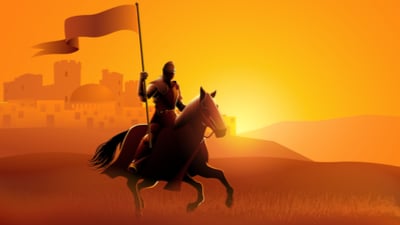 We seem to be spoilt for choice these days regarding the MMORPGs that we can play. There has been a surge of titles in this genre emerging in recent years, which begs the question of which game should we be playing? There are so many different comparisons for you to make and a number of different factors to consider when it finally comes down to the choice you will have to decide on. In this instance, we will take a closer look at ESO vs BDO in 2022.
In this article, we will be comparing following traits:
Character Creation
PvP and Combat
Quests
Raiding and Dungeons
Character Creation in ESO vs BDO
Believe it or not, this is one of the most important aspects when selecting your MMORPG of choice. The reason for this is that the character creation segment is something that is going to give you a first impression about the game. The freedom in which you can make your character and imagination come to life is more often than not a decider as it allows the whole notion of a role-playing game to really come to life.
In this instance, there is only one clear winner, with Black Desert Online offering a crazy amount of customization options for you to choose from. With nearly 20 classes to choose from, and the individual awakening that each class has, this is only the tip of the iceberg where the customization options are concerned.
The amount of time that you can put into the BDO character customisation is very high. It is one of its best features, giving you a foundation to create pretty much any kind of character that you want. Whether you have abomination or a beauty in mind, BDO is there to provide you with the platform to do so.
On the flipside, ESO offers less classes, some of which are locked behind DLC. That said, there are a lot of customization options for you to choose from, since the classes have their own build choices. With skill lines and individual skills also available, there is a lot of depth still there. You also have playable races in ESO, which can have an effect on the way in which you play the game.
PvP and Combat
In Black Desert Online, you have the option of open-world PvP. This means that you can scrap with other players pretty much anywhere in the game. If you don't want to engage, then you have the choice of turning the PvP mode of. If you happen to kill a player with PvP mode disabled, then you will start to lose Karma Points. This is something that you will want to avoid, since you will eventually lose so many points that you start to be hindered by losing XP, items, and even being attacked by NPCs.
Also in BDO you have Guild Wars, Caravans and Sieges to engage in. Firstly, Guild Wars sees a war between two guilds in which players who kill those in opposing guilds will not accumulate Karma Points. Meanwhile, Caravans give players the opportunity to make money in the game, and given that you can steal others Caravans it often leads to engagement with PvP. As for Sieges, these involve huge battles between players who are attacking and defending a guild castle.
As for ESO, we have four different modes to choose from. We have the Cyrodil, which sees three factions all battling for power. You can choose a faction in the character creation segment and you can then take it to the field of battle. We also have Battlegrounds, which is a system used for you to get into PvP battles quickly. Duels are there to invite nearby players to fight you, and the Imperial City is a DLC-based system that includes PvE battles as well.
Quests in ESO and BDO
Sadly, this is where Black Desert Online falls a little bit flat. It doesn't really take the traditional route that other MMO titles take. You won't receive XP from completing quests, and the narrative behind them isn't all that interesting to take part in.
Meanwhile, Elder Scrolls Online is more focused on your traditional MMO questing. You will be taking down monsters, finding resources, talking to NPCs and more. It has the far superior storytelling as well that many fans of the Elder Scrolls franchise have come to expect.
Raiding and Dungeons for ESO vs BDO
Another common trait in the MMO world, dungeons and raids are great ways for you to enjoy a game that presents a challenge of difficult enemies to take on with your peers for great rewards. In Black Desert Online, we have the Aakman Temple and Hystria Ruins to choose from, though they don't work in the typical sense of a dungeon. They are essentially places in which you can farm, and since Black Desert Online is more focused on PvP and grinding, though we don't see much on the PvE side of things. With that in mind, you aren't going to get the traditional experience in this sense.
Meanwhile, in Elder Scrolls Online, you are able to get the more familiar MMO feel with four-player instances for you to gain XP and items that you have been looking for. They also offer Trials, which are similar to traditional raids. You will be rewarded with special items, skins and a lot more to make it worth your while. You can even get yourself on a leaderboard to compete with your friends.
Conclusion
Overall, the game that you should play is entirely dependent on the kind of game that you want to play. If you are looking for a more PvP orientated title, then Black Desert Online is a great option for you to choose from. However, if you are after a more traditional experience from your MMO, then Elder Scrolls Online is here to offer you exactly that.
Ultimately, when it boils down to ESO vs BDO, it is determined by which experience you prefer. It might seem like an obvious conclusion, but both have a lot of strengths that are more than enough to keep you captivated. If you have the time, get the ultimate MMO experience by playing them both to get the best of both worlds.
Read More about: