The First Free Genshin Impact 5-Star Character: Aloy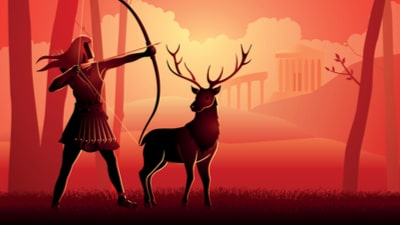 The announcement came out of the blue. "Travelers, let's welcome Aloy," the official miHoYo (Genshin Impact developers) Twitter said. While crossovers aren't wholly unheard of in gacha games, it might be a little bit too early for just almost a year-old Genshin Impact. Besides that, there's the justification of her place in the narrative to think of. So what do the players think of it?
The Cons
Giving away a 5-star for free is a bit of a difficult move. They can't make the character too strong, else the players would expect more of these to come later. Maybe they might stop wishing in the normal banners, since crossover characters are better, and they're free! More will come anyway, but probably not for free anymore. At any rate, they can't make her too weak either, as that won't reflect the original source material too well.
Then there's the character's (and the source game's) popularity to think of. Horizon Zero Dawn is very big in the west, but the east was puzzled by the announcement. The game isn't as big there as it is in the west. They don't know about Aloy enough to feel anything but indifferent to the announcement. Maybe their interest would be in how she'll fit in in the meta of the game, but not much beyond that.
The Pros
Crossovers generate interest in both of the media (in this case, games) being mixed up. Fans and players of Genshin Impact will be introduced to the Horizon series, and fans of the Horizon series will know about Genshin. Of course, that's one of the biggest reasons to do a collaboration.
Since Aloy is a free 5-star with no strings attached, free-to-play players can enjoy a 5-star without having to rely on luck or spending for wishes. For newer players, she can even be a crutch character until they get used to the game and figure out better team compositions. For those saving their Primogems for a character they really want, this is a good thing.
The Unknowns
One of the strengths of Genshin Impact is its strong narrative, and another definite outlander can shake things up. If not done well, it can sour the whole experience, and players won't be receptive to future crossovers. On the flip side, doing this well means more opportunities for crossovers, because this is bound to be the first of many.
As it stands, nothing is set in stone yet. Honkai Impact 3rd, Genshin Impact's sister game, has had a crossover event with Neon Genesis Evangelion. It was well received by the players of that game, which has a big overlap with Genshin players. It also at least shows that miHoYo knows what they're doing or at least has some experience in doing crossovers.
Now, bear in mind that this will open Genshin Impact for future collaborations and crossovers. Even if this one becomes a disaster, that's not going to stop the company from doing more in the future. They will take it as a learning opportunity and do better in the next crossover they do.
We're here now and it's official, so we can only really know for sure once it comes. Things are leaning ever so slightly on the good side though. Judging from the 2.0 live stream where the developers themselves introduced the updates, they think things through and wouldn't settle for a slapdash crossover.
Frequently Asked Questions About Aloy in Genshin Impact
Now, for some questions.
Is Aloy coming to Genshin Impact, and How do I get Her?
Yes, she will be available in the 2.1 update of the game for PS players, and the 2.2 update for the rest. She will be sent to the mailbox of every eligible Traveler upon logging in after the update. Just claim the rewards from the mailbox and enjoy.
Eligible Travelers are at least at level 20 Adventurer Rank. There are no other requirements. The 2.1 update begins on September 1 for PS players and 2.2 on October 13 for PC/Mobile. Players can claim her until the next update goes live (Sept. 1 – Oct. 12 for PS, Oct. 13 – Nov. 23 for PC/Mobile). After those dates, players won't be able to claim Aloy anymore.
Is Aloy free in Genshin Impact?
Yes. Any eligible player can get her, no payments needed.
Who is Aloy?
Aloy is the protagonist of Horizon Zero Dawn, an RPG made by Guerilla Games for the PS4. It's about an outcast finding her place, uncovering mysteries from the past, and saving the world. Now, it's getting a sequel in Horizon Forbidden West, which could have sparked the crossover to promote the game.
In Genshin Impact, what's been released so far is her weapon (bow), her Vision (Cryo), and her constellation (Nora Fortis). Skills and talents would be coming later, so let's expect that in the coming weeks. As to how and why she landed in Teyvat will also be revealed later, or upon release.
The 2.1 update comes with a bow exclusive to PS players. It's called the Predator, and it's a bow for Aloy. Every Cryo attack that hits an enemy increases the bow's normal and charged attack damage by 10%. If Aloy uses this bow, she gets an additional 66 ATK. PS players can claim this bow up until the 2.3 update comes out in November. Like the Sword of Descension, PS players can still use the bow when playing on PC/Mobile, but the effects won't proc.
Conclusions
The idea of a free 5-star character is certainly a polarizing one. The traveler is already an outlander, what's another one getting added to the roster? Some are crying out for justice since they seem to think she's a PS-exclusive character. She's not, PS players just get her earlier than PC/Mobile, but she's free for all eligible Travelers.
In this author's opinion, any future crossover 5-stars will still be free, but players would need to complete a quest or a challenge first to get them. This way, it'll depend on the player's choice to get them or not. Aloy may be the first and last 5-star to be released this way, but we don't know until it happens.
Thinking about it, players may have to work for Aloy's Stella Fortuna. It's the item that increases a character's constellation level and is usually only obtainable by getting duplicates of the character. Those could be obtainable during an event, but that's only speculation.