Overwatch 2, Season 4 Overview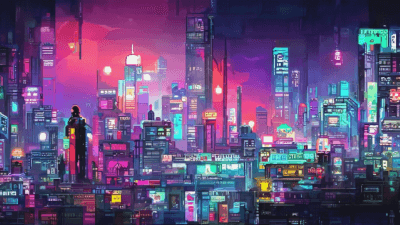 It's hard for me to believe that we're already in our fourth season of Overwatch 2. It feels like the game was only released a few weeks ago. So far, we've had a new hero for every season (except for the third since we had the Antarctica Peninsula map). For Season 4, there will be another newcomer to the squad: Lifeweaver.
The nature of the seasonal Overwatch 2 updates has changed. The age-old model of having to add a new hero with every season is gone now—as proven by Season 3. Instead, Blizzard decided to focus on a specific aspect with each season. From fan-made Talon maps to epic space opera adventures, Season 4 is filled with free rewards, new cosmetics, and limited-time events.
The Highlight of the Season: Lifeweaver
Overwatch 2's latest support hero, Lifeweaver, promises to shake up the meta with his potential and exciting kit during teamfights. Overwatch has a big problem regarding the lack of support heroes and players these days. With that in mind, the developers have announced that the upcoming heroes will all be supports for the next few seasons.
Lifeweaver's gameplay is utility-focused, and he's a healer at heart. His Petal Platform skill adds a new verticality to combat, which we've never seen before. Meanwhile, his Life Grip ability gives support players more tools to play with regarding intervening with what other team members are planning to do on the battlefield. Lifeweaver's kit ultimately relies more on positioning and tactical gameplay than aiming, so if you've got bad aim as I do, the newest hero on the block might be worth checking out.
Say Goodbye to Map Pools
Besides having a new hero, one of the more significant changes coming to Overwatch 2 for Season 4 is that the game is saying goodbye to map pools moving forward. Aaron Keller, Overwatch 2's Game Director, confirmed they would no longer feature the map pools in Season 4 as they aim to provide a bit of "freshness" for each season. Blizzard will instead prioritize their efforts on other things.
Brigitte Receives A Huge Rework for Season 4
I was as surprised as you all when I heard Brigitte would get a massive rework in Season 4. We've already seen what's to be expected in the launch trailer for Season 4, and I can't deny that it looks promising. Brigitte has always been one of the squishier supports in the roster, but now that she's got 100 restorable armor in her health pool, hopefully, this means she'll be more tank-like. This is good news for support mains; we already lack healers that can take considerable damage, so now we have more options.
Here are the changes you can expect from Briggite's rework:
Shield Bash now impacts and stuns multiple enemies.
Briggite now has 100 restorable armor for her health pool.
Briggite's movement speed is reduced from 30% to 15%
The health and size of Barrier Shield are increased.
One of the notable changes here is her Barrier Shield. Now that Blizzard has increased her Barrier significantly, she makes for a good substitute for Reinhardt.
A New Season, A New Battle Pass
You can't have a new season without a new Battle Pass to go with it! As usual, the Premium Battle Pass is priced at 1,000 Overwatch Coins—roughly $10. The new pass is themed around Starwatch and contains a brand-spankin' new Mythic skin for Sigma. You can unlock Sigma's Galactic Emperor skin when you've reached the last level of the Premium Battle Pass, so you'll have to reach Tier 80 if you want to claim it for yourself.
If you choose not to get the Premium Battle Pass, that's completely fine—you can still receive some rewards from the regular Battle Pass. Unlocking the tiers requires Battle Pass XP, which you'll have to grind for by playing the game and completing challenges. Some notable items from the free Battle Pass include the Infinite Seer Mercy skin, the Infinite Annihilator Bastion skin, and 1,500 Overwatch Credits (provided you grind till Tier 80). You can also get Lifeweaver for free once you unlock Tier 45, unlike Premium Battle Pass holders, who can immediately obtain Lifeweaver upon purchase.
In the Premium Battle Pass, you'll get many other fantastic items, such as victory poses and highlight intros, besides the Mythic Galactic Emperor Sigma skin. If you've got the time to play Overwatch 2 and do all the tiers, getting the Premium Battle Pass is worth it. But if you're not the type of person who plays games most of the time or wants to play other games besides Overwatch 2, I recommend sticking it out with the free Battle Pass until the season ends. Once we're heading to Season 5 and you've done all the tiers you could do, that's when you should decide whether or not you should purchase the paid version of the Battle pass.
Season 4 Events to Be Excited For
Season 4 is brimming with limited-time events, making it the perfect chance for you to unlock free skins! Here are the minigames/events you can look forward to:
B.O.B. and Weave
This new limited-time Arcade mode kicks off immediately at the start of Season 4. B.O.B. and Weave is a 3v3 Deathmatch mode where everyone gets to be Lifeweaver. Using his Life Grip ability, you must drag your B.O.B. around the map and get the most eliminations. Should you complete the Event Challenges for this event, you can unlock the Epic Cassia Lifeweaver skin.
Talantis
Talantis is a community-made map making its way to Arcade for Season 4. It was created in December 2022 during the "Twitch Makes Overwatch" livestream. Known as the (unofficial) underwater lair of Talon, you can check this map out in Arcade from April 25 to May 1, 2023.
Starwatch
As I've told you before, this season's theme is centered around Starwatch, and what better way to showcase it than through an event?
Starwatch: Galactic Rescue is a 4v4 limited-time game mode where you must align with the Infinite Empire or the Watcher. This is like a "The Alliance versus The Horde" World of Warcraft situation, but we have a space-themed opera adventure instead of orcs and paladins. For this event, you'll be battling in a reworked version of the Horizon Lunar Colony using characters such as Seer Mercy, Space Prince Lucio, Infinite Ace D.Va, and Extraterrestrial Winston.
Starwatch: Galactic Rescue is similar to Junkenstein's Revenge: Wrath of the Bride, albeit with more PvE and PvP elements mixtures. If you complete the Starwatch Event Challenges, you'll be rewarded with free rewards outside the Premium Battle Pass. Since it'll only be available from May 9 to 22, you'll have to act quickly once the event goes live.
Symmetra Challenge
The Symmetra Challenge is as simple as it gets. There will be a stunning new Symmetra skin set to debut for Season 4, and the best part is you can get it for free. You can complete special Event Challenges from May 23 until May 29 to obtain the Symmetra Gardener skin.
The Return of Battle for Olympus
Battle for Olympus is Overwatch 2's first unique limited-time mode, and I'm happy to report that it's returning for Season 4. Showcasing a Greek mythology theme, the game mode features a variety of heroes equipped with godly powers. Your goal? To duke it out with other players in a free-for-all death match.
The mode won't be around for long, though, as it'll only be available from May 23 to May 29. If you hadn't tried Battle for Olympus when it was released in Season 2, I highly recommend you do so now when you can. Pick a Greek god and use their mythic powers to battle against the other gods!
Pride Event
Overwatch 2 is going to celebrate Pride Month in a big way. Instead of having just the usual event, Blizzard is bringing Pride into the actual game world. In a blog post, Blizzard stated they wanted to do Pride right—not just add inclusivity to tick off one of the boxes on their list or for clout. For the first time in Overwatch history, we will have a legit Pride Event for 2023.
There are several LGBTQ+ characters in Overwatch's world. In an Overwatch comic published in December 2016, Tracer was confirmed to be a lesbian with the introduction of Emily, her girlfriend. Then, when the "Bastet" short story was released, it showed that Solder 76 was gay. On a more recent note, Lifeweaver—Overwatch 2 Season 4's newest hero—is revealed to be pansexual.
Little information has been known about this event yet, but you can expect to hear more from Blizzard before Pride Month kicks off in June 2023.
Season 4 is In Full Swing
Overwatch 2's Season 4 has been in full swing since its release on April 11, 2023. Since OW 2 operated on a nine-week seasonal rotation, you can expect the latest season to last until mid-June 2023.