Pokemon Go Tier List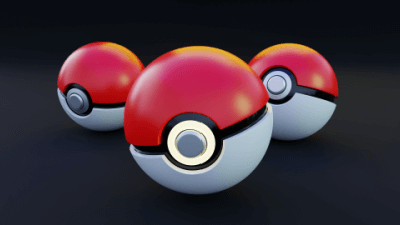 Pokemon Go has almost 1000 Pokemons added to Pokemon go, with so many creatures to catch, trade, and train. A tier list will help find which Pokemon is best for the job. You can refer to this tier list as a guide to help you focus on the best Pokemon available. In this list, you will be able to distinguish between which is valuable and which others are simply not worth the little candy, especially when you are walking around to collect them. This Pokemon Go tier list will teach players exactly how to build the most optimal team.
Having a Pokemon is an investment if you will continuously play the game and battle other players and their Pokemon. We will go through the best Pokemon in this tier list and provide information to understand better what makes these Pokemon stands out among the rest. Giving you the best odds of becoming victorious with the right Pokemon. Whether you are a seasoned player looking to build a team and solo battle a legendary Pokemon, or a fresh player trying to have some advanced reading to prepare, this tier guide will benefit both types of players.
MEWTWO (PSYCHIC-TYPE)
The legendary Pokemon has made a big name for itself since its debut in the first Pokemon Movie: Mewtwo Strikes Back (2008), and thanks to his popularity, the movie was remade with CGI technology with the title Pokemon: Mewtwo Strikes Back Evolution (2019). With multiple appearances in the game recently, it has learned several skills that allowed it to grow into a formidable enemy to beat. So far, almost every Pokemon cannot stand a chance against it.
MEWTWO STATS
MEWTWO MOVES
MEWTWO VULNERABILITIES
MEWTWO RESISTANT TO
MACHAMP (FIGHTING-TYPE)
Before taking part in a raid, Pokemon Go trainers need to have a team formed that is capable of soloing a three-star raid encounter, and a Pokemon capable of doing that is Machamp. Quickly acquiring stacks of Pokemon Go top-tier Pocket Monsters, Machamp is lightning quick with its Counter/ Dynamic punch move-set that continues to be one of the best counters in the Pokemon video game industry to date.
Machamp is quite versatile in all battles but has drawbacks, such as going up against Psychic or Flying-type Pokemon. With the damage potential and rapid move availability, it could quickly get to the top of a three-star raid and is hard to bet.
MACHAMP STATS
MACHAMP MOVES
MACHAMP VULNERABILITIES
MACHAMP RESISTANT TO
ALAKAZAM (PSYCHIC-TYPE)
Playing with Alakazam requires some strategy; with the right moves, a trainer can deal considerable damage against raid bosses, even if missing an Alakazam-charged strike. If we compare Alakazam with Machamp, they are similar in appearing at three-star raids. Another bonus of having an Alakazam is that it is easier to capture than a Machamp.
ALAKAZAM STATS
ALAKAZAM MOVES
ALAKAZAM VULNERABILITIES
ALAKAZAM RESISTANT TO
GENGAR (GHOST AND POISON-TYPE)
When timing-charged attack dodges, Gengar can take down prey like Machamp and Alakazam, attacking fast and fiercely. Having a few in your raid party is a great idea when facing a Mewtwo or Giratina. Launch a Shadow Ball at a target as they receive a lot of damage and chip damage.
GENGAR STATS
GENGAR MOVES

Lick and Shadow Ball (15.63 DPS)

GENGAR VULNERABILITIES
GENGAR RESISTANT TO
MOLTRES (FIRE AND FLYING-TYPE)
Fire and flying-type Pokemon such as Moltres have been used to face giants like Dialga, Zamazenta, and Genesect. This fiery bird will prove its value to the team.
MOLTRES STATS
MOLTRES MOVES

Fire Spin and Sky Attack (16.01.09 DPS)

MOLTRES VULNERABILITIES
MOLTRES RESISTANT TO
TYRANITAR (ROCK AND DARK-TYPE)
Tyranitar is not as common as before when four-star raids were everywhere, but it is strong nevertheless. It should be sought out as it can be a valuable team member. Despite lacking the strength of Machamp, Lucario, and other fighting-type Pokemon, Tyranitar can take out any Pokemon except Mewtwo.
TYRANITAR STATS
TYRANITAR MOVES
TYRANITAR VULNERABILITIES
RESISTANT TO
MAMOSWINE (ICE AND GROUND-TYPE)
It may be surprising to people that Mamoswines were able to take out the legendary dragon Rayquaza. The most utilized move that deals the most damage is Avalanche when used offensively.
MAMOSWINE STATS
MAMOSWINE MOVES
MAMOSWINE VULNERABILITIES
RESISTANT TO
RAMPARDOS (ROCK-TYPE)
Players looking for Rampardos are in luck, as they are becoming easier to obtain in the coming months. This dinosaur-like Pokemon can defeat flying-type opponents and use rock-type abilities against them. Any counters that come its way, it can withstand. Take every opportunity to capture one when you see it.
RAMPARDOS STATS
RAMPARDOS MOVES
RAMPARDOS VULNERABILITIES
RESISTANT TO
GIRATINA (GHOST AND DRAGON-TYPE)
The ghost-dragon-type Pokemon, Giratina, has been called the "new Mewtwo" by those who participated in raids. The most common place to look for a Giratina is in the wild, which is most likely the flying-dragon version. Giratina's Dragon Claw and Shadow Claw can deal heavy damage.
GIRATINA STATS
GIRATINA MOVES
GIRATINA VULNERABILITIES
RESISTANT TO
METAGROSS (STEEL AND PSYCHIC-TYPE)
Metagross was a highly rare Pokemon as it has a pseudo-legendary spawn rate. It is a great Pokemon counter that is tough enough to withstand the most formidable blows; keeping a Metagross in your team will provide a great tank-like Pokemon.
METAGROSS STATS
METAGROSS MOVES
METAGROSS VULNERABILITIES
RESISTANT TO
SYLVEON (FAIRY-TYPE)
There are multiple Eeveelutions; the best is a Sylveon, a variation that is simple to get and easy to control. Although Glaceon may be an essential part of the team, a fairy-type like Sylveon can reduce the power of a Dark-type Pokemon and Dragons. Sylveon can assist you in defeating many, if not all, dragon-themed raids throughout Pokemon Go.
SYLVEON STATS
SYLVEON MOVES
SYLVEON VULNERABILITIES
RESISTANT TO
A tier list can provide you with the ideal Pokemon to help you win the most essential battles, but only having any of these Pokemon and not training them or leveling them up will not help you reach your full potential. Any candy you have would need to focus on the Pokemon you have chosen on this list. Remember to have a strategy before encountering raids and focus on which of your Pokemon can go up against an enemy; take note of their strengths and weaknesses. You can always refer to the PokeDex to check which type of moves they are vulnerable and resistant to. With that said, good luck with your Pokemon journey, and become the best Pokemon Go trainer!