City of the Ancients FFXIV Quest Location and How to Get There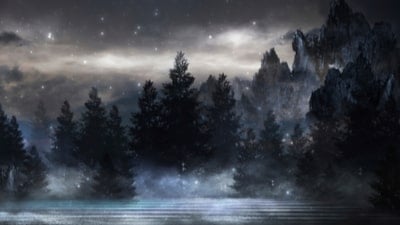 The City of Ancients FFXIV quest is something you'll have to take on if you want to make your way through the Shadowbringers narrative. As part of the main quest, this is a vital piece of the puzzle, but the game isn't making it easy for us. We aren't given the information that we need to get to where we need to be, and given that this is a big area, it makes matters more difficult.
What is the City of the Ancients in FFXIV?
Prior to diving into reaching the elusive location, let's discuss a little bit of background. In FFXIV, the City of the Ancients is a level 79 Main Scenario Quest. So it kind of goes without saying that you will need to have put a decent amount of time into the story already. As part of the third of Final Fantasy 14's major expansions, you will be given a task by Seeker of the Sun Y'shtola Rhul. You will need to head out and find a particular structure akin to the Qitana Ravel mural, with a reward of 820,000 XP and 968 Gil waiting for you.
Since Main Scenario Quests are considered one of the most effective ways for you to progress, its understandable that you would want to get this done. To do so, we are going to need to know where to find the quest.
Finding the City of the Ancients Quest
When you are looking at the map of the mural, you will see that there's a structure that appears to be in front of some mountains. The description for the quest states that you need to find a structure that looks like those within the Qitana Ravel mural, and then "inspect it from the survey point." Apart from this, you aren't really given much else to use in terms of clues.
However, don't worry about having to waste too much time searching for the location yourself. We are here to help point you in the right direction of where you need to be. You can find the correct location at The Norvrandt Slope, where the hills are. From the main hub in The Tempest, you can head north-west to get to the location.
If you require the exact coordinates, then check 21.9, 10.9 to get to the hill's peak. You should now be over looking a green landscape with mountains and trees around. You should also notice a spot that has a form of light coming from it. Simply right-click on this to trigger a cutscene, and the task that you have been set out to do will be complete.
Coordinates/Quick Guide
If you are looking for a quick rundown of the whole quest along with the coordinates, then read on. Firstly, you'll find Y'shtola to speak to at 33, 16.9. Next, we need to head to near where the first inspection point is in the north-western area. You can find this at the 29.5, 12.7 coordinates.
In the structure, check the window from the bottom upwards. You'll then need to go to 27.9, 11.9 where you use a Mythril Knife to carve out part of the Remnant Wall. Talk to Y'shtola again at the same coordinates where you first conversed, before heading to 21.9,10.9 to find the structure that resembles the mural. Finally, we can speak to Y'shtola to get our rewards for completing the task.
In reality, the quest itself only takes a matter of minutes. This of course is based on whether you know the coordinates or not, which you now do. The glowing lights that you see as indicators throughout the quest are a good way for you to track your progress and give you an idea of where you need to go. If you spot other players there, then that should give you an idea of where you need to be.
Conclusion
You might have been a bit confused when this quest was first released, and you'd be right to do so. After all it doesn't really give you any sort of indication as to where you are supposed to be going. The fact that it only actually takes a few minutes to complete is going to come as a surprise to many who have probably spent hours trying to find where they need to go.
If you had found yourself in that situation, then at least now you have the coordinates that you need to get to where you need to go. The City of the Ancients FFXIV quest won't take up too much of your time now, even if it had managed to before.