FFXIV Patch 5.4 Update – Upcoming Changes and New Content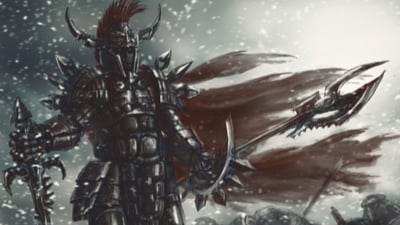 Fans of FFXIV can rejoice in the latest news of what is set to come to the popular MMO title. The game's developer Square Enix has revealed plenty of new details of what FFXIV patch 5.4 is set to include, as we near its impending release date. Needless to say, FFXIV players have a lot to look forward to very soon.
When it comes to the new patch, there is a lot of new content to get through. If you are a PvE or PvP player, you can expect to see a lot of new features coming to the game. This ranges from new quests, new dungeons, and even a brand new mode that is certainly going to appeal to passive players. In this article we will be taking a look at what Square Enix has in store for us, including the following:
Main Scenario Quests
New Dungeons
Blue Mage Update
Explorer Mode
Release Date
We don't have much longer until the release of the patch, and there is a lot of new content for us to take a look at, so let's get started.
Main Scenario Quests for the FFXIV 5.4 Patch
The main scenario quests in FFXIV are certainly one of the biggest draws to the game, bringing expansive narrative content to those who delve into its vast world. Thankfully, we will be seeing a brand new storyline coming to the game in the form of Futures Rewritten. This will see players heading off on a new adventure altogether following the conclusion of Shadowbringers in the previous patch. What the new narrative brings is yet to be seen, so eager fans will have to hold on for just a little while longer.
New Raid Dungeon
Square Enix also confirmed that there would be a new raid dungeon coming with this update. Entitled Eden's Promise, this new raid will be the third entry in the Eden raid series, offering up challenging new experience in both normal and savage difficulty levels. This will be accompanied by another dungeon also made available known as Matoya's Relict, in which you will have to take advantage of the game's trust systems alongside your friends and peers.
The Next Chapter – Sorrow of Werlyt
That's not all. We will see the arrival of the next chapter of Sorrow of Werlyt, which brings the legendary Emerald Weapon along with it. This will come complete with a new trial of both normal and extreme difficulty levels to check out, as well as the update also bringing in a new Unreal trial. This will focus on an enhanced version of an existing primal for those who have reached level 80. Just for that little extra bit of motivation, there is also a bunch of unique prizes for you to get your hands on as well.
Blue Mage FFXIV Patch 5.4 Update
Keen on adding more content for the Blue Mages out there, the 5.4 patch for FFXIV will increase the level cap for it. Other additions includes new equipment related to jobs, and blue magic to be learnt from your enemies.
Check out our FFXIV Blue Mage leveling guide to help you reach the level cap fast before the new patch!
New Explorer Mode
There are a number of examples across the game industry in which we have opportunities to have a more relaxed approach. Sometimes, its just as fun to take in the sights that titles such as this has to offer, and it looks as if the MMO is offering the same kind of experience to players from now on.
The brand new Explorer mode adds a bunch of new features. It will allow you to explore dungeons that you have completed previously without having to worry about dealing with enemies trying to hinder your experience. More dungeons that use the feature are set to be added going forward into the future, but for now we will be able to check out the dungeons in the 5.x series as freely as we like.
You will have as much freedom as possible when it comes to exploring the dungeons in the new mode. Not only will no enemies appear as we mentioned, but there will be no obstacles to stand in your way either. What's more, when you are taking an excursion through your completed dungeon of choice, you will be able to use any fashion accessories, minions, or mounts that you choose. If you do want to use actions however, then you will have the opportunity to do so by placing striking dummies.
So if you happen to be a passive player, or you want to spend some time basking in what dungeons have to offer when you aren't having to fend off enemies and other obstacles, then this is the mode for you. So prepare to grab your favourite mount and head back to your favourite dungeons free of worry.
Other New Additions in FFXIV 5.4
So far, the 5.4 patch is gearing up to bring a wealth of new content to FFXIV. That isn't all however, as there are even more additions coming with it. Regardless of whether you prefer PvP or PvE combat, you can expect updates to be made for both aspects. We will see the introduction of a treasure hunt dungeon, plus more ocean fishing and UI skins being brought in. Other listed features from Square Enix include Ishgard Restoration, Triple Triad, and 'Save the Queen' making their way into the game.
FFXIV Patch 5.4 Release Date
This of course will be the burning question surrounding this patch. What we can take comfort in is that we won't have all that much longer to wait before we get our hands on it. The FFXIV path 5.4 is set to arrive on December 8 2020, so it is just a matter of time before it arrives. It has been a difficult year for the gaming industry to say the least, and it certainly has seen developers having to push back content being released going forward. With that being said, we can be thankful that FFXIV is still able to release content even this late in the year, and we will have plenty of new activities and goodies to enjoy before the year is out.