Why You Should Be Hyped for Honkai: Star Rail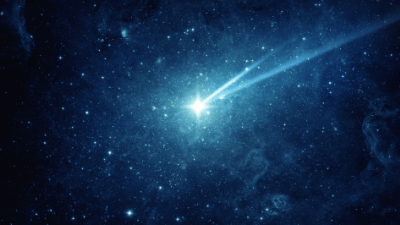 MiHoYo is more widely known for Genshin Impact at this point, but you'd be missing out on some bangers if you don't broaden your horizons. Previously named HoYoverse, MiHoYo has been crushing it lately with the success of their two games, Honkai Impact 3rd and Genshin Impact. Now, they're looking to capitalize on that success even further with Honkai: Star Rail.
If you're already familiar with the types of games MiHoYo puts out, you'll surely love what Honkai: Star Rail offers. Let's talk about what you can expect from the game and when the developers release it.
What Exactly is Honkai: Star Rail?
First announced back in 2020, Honkai: Star Rail is a turn-based RPG set within the Honkai universe. It's the fourth game in the series, so it'll be a sequel to Honkai Impact 3rd. Following directly after Impact 3rd's ending, fans can expect more of the same characters and new gameplay experiences.
The Story
As said before, Honkai: Star Rail is a newbie-friendly turn-based RPG emphasizing combat, puzzle solving, and exploring. Honkai games have always had a sci-fi vibe and a consistent art style, so you can expect the visuals to more or less be on par with the previous installments.
Although the story will take place in the same galactic universe as Honkai Impact 3rd, its sequel will have a standalone story, with the characters having a mix of new and familiar faces. As the protagonist, you've been implanted with a seed of ruin, Stellaron. And that guy responsible for your situation? Destruction—an Aeon (the god of destruction) who claims that all civilization should be wiped out entirely. Despite your predicament, you head to the Astral Express and travel through Star Rail's universe. At least you're not alone on this one, as you'll meet a group of passengers on the train who have inherited the "spirit of the Trailblaze" and will join you on your escapades.
It's All About That Gacha
While Honkai Impact 3rd may be an action RPG, its sequel—Honkai: Star Rail—takes a different direction by going with the tactical RPG route. With this in mind, you'll control up to four characters, participate in strategic turn-based encounters, and explore an open world via questing through dungeons.
Like MiHoYo's other games, Honkai: Star Rail will have a gacha system. This means the game will be free-to-play, but you'll have to spend money if you want to get every weapon and character. It's like inserting a coin into a slot machine and hoping you get what you want. But let's be honest—most of the time, it's hard to get what we want in these RNG-based systems. Since Honkai: Star Rail implements this, you won't get to purchase your choice of add-ons so easily.
Before you roll your eyes and say, "oh boy, another gacha game, yippee," let me be the person to say that what you're feeling is understandable. The amount of scrutiny these gacha games have is well-deserved. These games are monetized through loot boxes, but in MiHoYo's case, they have a reputation for creating titles that even F2P players enjoy. Within that line of reasoning, I think Honkai: Star Rail would be fully playable by combining starting characters and the ones you get from free pulls. The main incentive for you to pay is only if you want to optimize or complete character builds. If you only want to complete the main story, you don't need to spend your dough unless you REALLY want to.
Platforms Available
Honkai: Star Rail is scheduled to release for iOS, Android, and PC. This should be no surprise since its predecessor—Honkai Impact 3rd—was also released on the same platforms. Unfortunately, there's no news for PlayStation and Xbox owners yet if the game will be ported over to those consoles. Considering that the PS5 and Xbox Series S/X are powerful enough to handle any type of game these days, there might be hope for Honkai: Star Rail to come to those platforms.
Pre-Register Now to Unlock Rewards
On paper, Honkai: Star Rail is poised to be the next big thing in mobile gaming. According to the official Honkai: Star Rail's tweet on Twitter, over eight million players have already pre-registered to play the game. If you haven't gotten in on this and are interested in at least checking Star Rail out, I highly recommend pre-registering before the time runs out. Pre-registration is entirely free. Plus, you get rewards for doing so!
Here are the rewards you'll get when Honkai: Star Rail finally releases:
Star Rail Pass x20
50,000 Credit
4-star Star Character Serval (Erudition: Lightning)
'Trailblazer – Welcome' avatar
Release Date
Honkai: Star Rail is scheduled to fly off the shelves on April 26, 2023. The third and final closed beta—which happened between February 10 to March 24—just concluded, so the wait won't be long now when it comes to waiting for the global launch. Throughout its initial announcement, Honkai: Star Rail has received tons of trailers, all of which you can view on the game's official YouTube channel. You can watch a few videos to get you hyped if you need more convincing.