Destiny 2's No Good, Horrible, Very Bad, Trials Weekend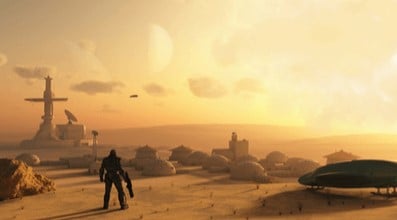 What Is Happening With Trials of Osiris?
Trials of Osiris has long been, at least when its available, the pinnacle of Destiny 2 PvP. Flawless cards are exceedingly rare, and many players need carries from clanmates or friends to get them. Requiring seven wins in a row has meant that Trials have traditionally been the exclusive domain of sweaty players and pre-made stacks. Bungie has been trying to tweak Trials matchmaking ever since it made its return this season.
Previously, Trials matchmaking was based on the number of wins a card has, along with a flawless pool, meaning a card with six wins would try to be matched with another card that had six wins. Matchmaking would make sure players who had gone flawless would match against each other, whereas the opposite was true for those who didn't.
With a freelance playlist that was increasingly popular, it's understandable why Bungie would be focused on making the matchmaking as optimal as possible. This past weekend, to this end, Bungie fiddled with the matchmaking algorithm and the reaction was mixed, to say the least. They had the following to say about the changes they were making:
Starting tomorrow, we are rolling out a new system and leaning into weekly performance metrics. Whenever you match in Trials, in addition to trying to match with people with the same number of card wins, you will also attempt to match with people who have roughly the same number of overall wins for the weekend. If you can't find anyone to match against, it will eventually expand out to find you a less similar match.

For the PvP gods who go Flawless 10x a weekend, they will end up matching with other players who have (for example) 70+ wins on their cards, no matter how they got them. For the average team who gets a lucky Flawless in on Friday or Saturday on their first card, well, they will be matching against other players with around seven wins, no matter how they got them. We are hoping this will give us many of the benefits of the Flawless pool system (somewhat fairer matches) without the significant downsides. Specifically, there should be no major inflection point where everything is smooth prior to a win, and then everything is overly challenging after.

This Week at Bungie – CozmoBNG
Now, with the recent change, if a player gets six wins and then lose a game, their first game on the next card would be against people who have around six wins, increasing the difficulty of your matches the more you win during Trials. This functionally means that the more you play on any given weekend, the less your chances of winning, making it harder to get a flawless card the more matches you play.
Why is the New Matchmaking so Bad?
It can be a little unclear as to what the problem is, so here's an example. A team has won 12 total games and grinded out six cards, winning one each time. They would now have to play teams that have won around 12 matches. And so on and so forth additively. It's easy to see why the sweatiness has been amplified by this new matchmaking system. A team that is struggling in Trials, winning one or two hard fought games per card, will soon find it impossible to win games as they accumulate more wins.
There's a way to game the system, so to speak, which is to wait till Trials are ending for the week. This way, players will match against those have been either struggling all weekend and haven't racked up many wins, or players who are just jumping into trials. It also makes it more difficult to carry clanmates or friends, as games become very difficult, very quickly, which requires teammates at an equal skill-level.
Players Quitting Trials
While the previous system of a flawless pool and win-matching was flawed, it's better by far than the system is now, with many players and prominent streamers expressing a desire to not touch Trials again, especially considering this new matchmaking will be active all month.
My team is 2 diamond players and 1 platinum. We literally cannot get past 2 wins. We've been at this for 5 hours, and we lose game 3 every time without fail. We're having the exact same issue. What the fuck did bungie do?

MasterOogway207
This is pretty much how my night went. We'd manage to win a couple, lose 2, have to reset. Rinse and repeat. My ambition to continue is circling the toilet drain, because at this point matchmaking thinks I'm an all-star when realistically I'm stuck having to reset after game 1.

Lasercannondeth
Nope. Hate this weekend of Trials matchmaking. Going to be done after one card

zFLuFFy
That matchmaking was more extreme than I could have possibly imagined even in my wildest dreams.

GJake
What Bungie's next steps will be are unclear at this point. It is clear that the new matchmaking, far from making things easier for newer players, has simply made things sweaty and try-hard at all skill-levels, forcing players to give it their all every match and only to reward them with more difficult games as they win. This is especially pronounced for teams that only manage one or two wins per card, since they will find it difficult, if not impossible, to continue as the weekend goes on. Seeing as this new matchmaking algorithm will last the entire month of November, the impetus is on Bungie to either make a change, or at least let the community know that the system is working as intended. Trials participation is already at a low-point and could fall more precipitously if nothing happens.