FIFA 20: Release Date, Volta Mode, Top 5 Things to know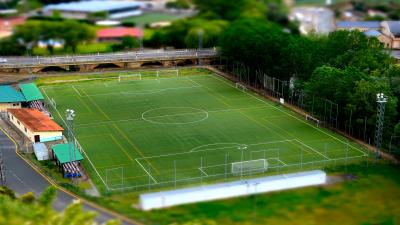 Whether you're an avid FIFA fan who has been eagerly awaiting the game's next installment or you're just a casual player looking for a quick football fix, you shouldn't have to wait much longer.
To help get you stoked for the newest edition of FIFA, we're going to do a little nitpicking about all the relevant information before the official FIFA 20 release date. Although you might be a world-class player, getting the low-down on the game's new key features will help you stay ahead of the game—and the competition!
Read on!
FIFA 2020: When is the release date for FIFA 20?
Getting the most accurate information about a release date can mean the difference between being able to seal the deal on the new edition or running in the shop only to find that it is already out of stock! Although it's not like the old days when you had to wait in line at the video game store for hours—lining up the night before so you can be first-in-line, it's still great news when you can get a head start on the latest edition.
When it comes to automatic early release, the benefit isn't only the fact that you can get a jump start on playing and becoming a pro before all your friends (and competition) but also because it comes with a ton of benefits.
Here are some quick facts from EA Sports regarding FIFA 20:
The final release date is the last Friday of September: September 27th, 2019
Early Access and pre-ordering can set you up for various bonuses such as up to three FIFA 20 Ultimate Team rare gold packs or ICON items for five FUT matches and Special Edition FUT Kits.
You will also be able to play the Champions and Ultimate Editions as early as three to eight days earlier—from September 19th to September 24th—if you sign up for EA Access. Note that your playing hours will be limited to eight hours.
FIFA 20 Edition: What is 'Volta' football?
Whether you're a fan of street football yet or not—you'll definitely be tempted to pick up that do-or-die vibe with the new edition of Volta Football. Volta, meaning speed in Italian, will have you participating in fast-paced games and even faster-paced careers.
For you to get a solid headstart over everyone else, you'll want to familiarize yourself with the brand new mode so you can just breeze through the setup.
Top 5 things to know before FIFA 20 release
To help you know everything you need to before FIFA 20 comes out, here are the top five things you need to know about this new mode:
The action-packed trailer released by EA Sports displayed a total of 17 locations around the world in this new mode.

From Tokyo to London, you can pick your next desired location to test your street skills. Having access to these various locations can help increase the relatability of FIFA 20 all across the world. You can also take advantage of the opportunity to soak in other venues—without having to physically travel across the world. Football truly is the sport that brings the world together!
This street mode has been long-awaited and can be played solo or online against other players.

FIFA Volta Football mode will be introduced with short-sided, organized five-a-side and fast-paced games.

The games will be played like traditional futsal, with hard courts and a much smaller ball.
The ball is actually new-edition, as well—with a different size and weight to mimic the futsal ball.

FIFA Volta Football mode will be replacing Journey mode, which ended in the last edition, FIFA 19. Since you might have been left with an empty hole in your heart due to the end of The Journey, Volta is a great replacement that can help you get your fix of career mode in.
FIFA Volta Football mode will also incorporate the "House Rules" theory, with the freedom for players to choose to play 3-on-3 and 4-on-4 matches with no keepers, 4-on-4 and 5-on-5 with keepers, and professional.

You'll be able to choose between "Kick Off" and "World"—which means you can either choose existing players or customize a player of your own for a personalized avatar. The avatar can be either male or female, and can be customized from clothes to cleats to tattoos.
You'll also be able to customize your own home pitch, team size, and other fun features. These customizable features make this year's edition quite unique and more fun to play.

FIFA Volta Football mode will be replacing Journey mode, which ended in the last edition, FIFA 19.

To keep it simple though, there are no substitutions, offsides, injuries, cards, or stamina.
You can choose from the various game modes—from "Rush Keepers" with no goalies to "Street with Keepers" to authentic "Futsal".
You can also choose various environments—from a pitch with walls, no walls, and various sizes.
FIFA 20 Edition: Play it Your Way
Brief Final Thoughts: From other new developments in the newest edition—like FIFA Volta Mode and its early release benefits, there are so many reasons to get stuck into FIFA 20. Now that you know all there is to know about the FIFA 20 before the official early release date, you're ready to dominate—whether on the open field or on the court.