Rocket League: How to Get Crates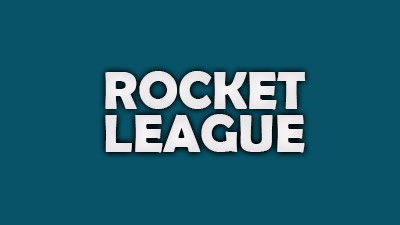 Crates are special item drops in Rocket League patch v1.22. The Rocket League crate items include exclusive decals, wheels, rocket trails, and import battle-cars. Items are in five valuable categories: (1) Rare, (2) Very Rare, (3) Import, (4) Exotic, and (5) Black Market. Some Rocket League very rare items might only be achievable by opening crates. There are crates only available for a limited time, so take the chance to collect and/or open as many as possible.
Crates can, one, open with Rocket League keys, and two, be gained through the "Manage Inventory" and "Crate Unlock" menus. The items could be bought in sets of 1, 5, 10, and 20 and are useful once. Keep in mind that crates can trade after seven days, which then transfers to the item obtained when opening a crate. A key that's available for trade the next day is useful to open a crate. The resulting item can trade the next day. However, you're going to need a crate to use a key. The next section will explain how to get crates in Rocket League.
2 Ways to Get Crates
Playing matches online is the way to gain crates. There's no set Rocket League crate drop rate as reports vary. One player reported a friend getting three in a few hours of playing, while another gamer reports that they've been playing for about the same amount of time and only got one. Both players agree that as long as you play online, in any match, whether you win or lose, you'll earn crates. Unlocking every necessary item might be a requirement, as it unlocks Uncommon, Painted, Very Rare, and Rocket League Rare items. The item drop limit doesn't affect crates, so you can potentially receive one after every match.
Rather than investing countless hours, some gamers buy crates from other players, which is the most convenient way. Some platforms offer player to player trading services. The problem is that p2p trading has put a bad taste in some gamer's mouth because of phishing. On the other hand, there's one portal that's been taking care of the online gaming community since 1999: PlayerAuctions. The site has over one million members and a system in place to prevent scamming. Purchasing crates for Rocket League, saves you time, energy, and most importantly, provide a competitive edge whether you're an amateur or a pro gamer.
Have a Blast with Crates!
Whether you decide to farm, buy crates, or even sell them, guess what? Our portal has 1,000+ offers for Rocket League Items: Delivery is fast, easy, and safe! In fact, many items are within 20 minutes! Thank you for reading this post on Rocket League How to Get Crates. Put the pedal to the medal on those rocket cars!
Buy Cheap Crates from Other Players