How to Access Counter Strike 2 Limited Test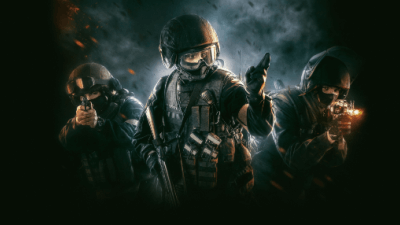 By |
March 22nd, 2023
| Categories:
Featured
Counter-Strike has been a household name for gamers who have held a PC since the early 2000s. The game has been the premiere FPS title for the past two decades and has barely faced any real competition. While CS: GO is still the most popular Steam game, it has not received any updates or graphics overhaul since its inception. However, a recent surprise announcement from Valves states that Counter-Strike 2 will completely revamp everything we know about the game, and players can access the game very soon. Here's a definitive guide on how to access Counter Strike 2 Limited Test and beta.
Counter-Strike 2 Beta/Limited Test
Valve has announced that several players can gain access to the overhauled CS, which has been called Counter-Strike 2, by following several steps. This Beta version will run ahead of the reworks coming to this Summer of 2023. If you are a PC gamer, you can check if you were among the lucky ones selected to participate in the playtest. Here is how you can see whether you are eligible or not:
Log in to Steam and launch Counter-Strike: Global Offensive
See if you have a notification inviting you to play Counter-Strike 2 Limited Test
If you have been invited, then choose the "Enroll" option, which will start a download
Relaunch the app when the download is finished
Choose the "Limited Test" option when playing Counter-Strike 2
You might not have been invited to try the game beforehand if you do not see any notifications.
How to Get Into Counter Strike 2 Limited Test/Beta
For most playtests, there is usually a way for gamers to apply for a Beta test. Unfortunately, the Counter-Strike 2 Beta will offer such an option to players. However, more invites might be sent out soon. If you want to increase your chances of being selected, here are some of the things that devs look out for from gamers:
Recent Playtime in Valve Official Servers
Trust Factor
Steam Account Standing
If you have significant standing with your account, you should wait and see if you will get invited later. To increase your chances of becoming eligible for the playtest, you might have to crunch some numbers by playing CS:GO.
How Long Will It Take to Receive Counter Strike 2 Invite
We need precise information regarding when and how fast invites are sent, but we know more players will be selected as the days go on. Fortunately, players will have enough time to improve their standing in Steam to make devs notice them. The Limited Test version will last until the Summer of 2023, ample time to grow a sufficient pool of Beta testers.
How Does the Counter-Strike 2 Server Work?
While CS 2 uses the CS:GO app, it does not mean testers will be placed in the exact matches as those playing Global Offensive. Each version makes use of different servers to ensure balanced gameplay. Players will only face off against enemies running the same Counter-Strike version.
Counter-Strike 2
Valve is known for making little updates to its popular games. CS:GO and Dota 2 have not received graphic or system rework for the past decade. The announcement of Counter-Strike 2 was a delight to fans, especially since devs had barely said a word about it months before the set release date.
We need details about what this rework will do to the iconic game. However, Valve has ensured players get fully "upgraded and overhauled maps" in the upcoming rework. There were also talks about smoke grenades getting a comprehensive system enhancement that would be game-changing. Audio will be improved, as well as tick-rate-independent gameplay, which many skilled players would appreciate.
Counter-Strike 2 will be very different compared to its predecessor. Counter-Strike: Global Offensive was mainly launched on the 3D game engine, Source. CS 2 will not use the 2004 version. Instead, the upcoming game will be integrating Source 2.
Counter-Strike is Still One of the Most Popular Games
While the last Counter-Strike game is a decade old, CS:GO remains one of the most popular FPS platforms. The game continuously dominates the Twitch viewer numbers and the Steam charts. Counter-Strike: Global Offensive has reached another all-time peak, reaching 1.3 million concurrent players.
With the announcement of Counter-Strike 2, the juggernaut FPS title is expected to make a huge splash once again, as millions of fans will be excited to experience it. Gamers were already very hyped up when rumors about CS 2 started circulating online. Dataminers and leakers posted info about NVIDIA drivers being integrated into the setups.
Valve will announce more information later on. In the meantime, players are encouraged to play Counter-Strike: Global Offensive if they still need to be invited to the Limited Test. Check for any recent devs' posts to see future updates while waiting for your invite notification.