Skull & Bones Loses Its Third Creative Director, No Release Date in Sight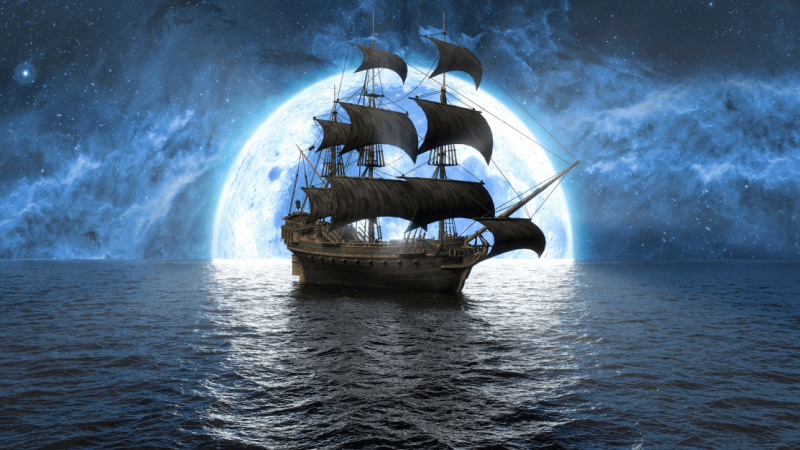 Remember Skull & Bones, Ubisoft's long-delayed pirate game? It's suffered another breach in the hull by losing another creative director. Elisabeth Pellen—the director responsible for rebooting the project that was supposed to be released in 2018—has jumped ship to return to Ubisoft's Paris headquarters this summer. Supposedly, Pellen's time at Ubisoft Singapore ended abruptly due to an organized labor campaign by the country's Creative Media and Publishing Union.
No Definitive Release Date Yet for Skull & Bones
Skull & Bones had a closed beta test last month, with a scheduled launch during Ubisoft's fiscal year-end in March 2024. However, the release date has yet to be nailed down. A lot is riding on a much-delayed title, with Ubisoft cutting costs following their 2022 release slate, which was anemic.
Alongside Assassin's Creed: Mirage, The Crew Motorfest, and Avatar: Frontiers of Pandora, Skull & Bones is one of Ubisoft's four major games that they flaunted at its summer showcase. The recent strategic changes and misfortunes have caused a flurry of internal projects to be canceled indefinitely, such as a sequel to Immortals Fenyx Rising.
What's Going to Happen Now?
According to a Ubisoft spokesperson, Pellen went to Ubisoft Singapore to reboot Skull and Bones' creative direction. She ultimately succeeded, with the Skull and Bones team now fulfilling her vision to create a unique naval ARPG experience for players. Pellen was previously a VP of editorial for Ubisoft's department for creative oversights, where she was responsible for franchises like The Division, Assassin's Creed, and Far Cry. But now, she's back at Ubisoft Paris, with Directeur Editorial Online as her title.
When Ubisoft delivers the game remains to be seen. When 2023 started, Ubisoft delayed Skull and Bones for the sixth time and slated it for some time within its 2023-2024 fiscal year, which we're in the middle of now. You'd think we'd be getting more concrete news about the game, considering that we're on the second half of 2023, but all we got from Ubisoft's Summer Forward presentation were some closed beta dates.
Ubisoft reaffirms its fans that it's not uncommon for creative directors to move on to a new role or project during this stage of a game's development.
Positive Feedback for Skull and Bones' Closed Beta Brings Hope
In August, Skull and Bones had a closed beta, where reviewers went hands-on with the open-world tactical action game. Most players have positive impressions to give for the long-awaited pirate game, with IGN stating that they're excited to dive into the full experience despite Skull and Bones being announced at E3 seven years ago at this point.
Skull and Bones lets you play as a pirate captain, where you can set loose on the high seas. What's interesting about the pirate ship-sinking game is its RPG progression systems. Skull and Bones included survival elements that would let you collect raw materials and resources to build ships. Moreover, the extensive loadout system lets players customize every nook and cranny of their vessel, from cosmetics to practical functionality. An overwhelming amount of configuration and unlockables goes into personalizing each vessel; you could easily lose yourself by simply optimizing the tools of your trade.
The customizing is fun, the naval combat is Skull and Bones' pièce de résistance. Like Assassin's Creed: Black Flag, the sailing element is excellent despite the game being in its early beta phase. The explosions are a sight to behold, and jumping aboard an enemy ship can reward you with loot. This formula is especially exciting if you have friends with you. The more despoilers, the merrier.
Skull & Bones is Going Through A Tumultuous Time
While all of this has been happening with Skull and Bones, there are reports claiming that Ubisoft is working on a remake of Assassin's Creed 4: Black Flag—the very same game that inspired Skull and Bones to begin with.
The development hell Skull and Bones is going through has also been accompanied by concern surrounding pay, workplace treatment, and equality at Ubisoft Studio. These have culminated in a ballot exercise by Singapore's CMPU (Creative Media and Publishing Union) following allegations of unfair treatment and workplace harassment within the company.