How to Merge Blizzard Accounts (Battle.net accounts)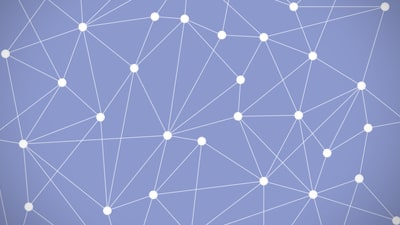 Tending to multiple accounts, no matter what that game is, can be a huge pain especially when you forget your password. While it's possible to retrieve it once more through the "I forgot my password" function, what about the password for the e-mail that's been used? Going through the process of trying to recover forgotten memories can be a painful and cumbersome experience, which is why at times likes these it's best to know how to merge Blizzard accounts, or should we say Battle.net accounts.
Different to linking a Blizzard account to Twitch or other social media, one of the main reasons why some gamers would rather opt to combine their two accounts is ultimately related to convenience. Instead of having to access certain games that are spread across multiple accounts, they can just opt to put all of those games into one Battle.net account and not have to worry about the e-mail and/or password that they used to log in for a specific game anymore. For those that are planning to make their lives easier in using their Blizzard accounts, then merging them is the right way to go.
Things to Take Note Of Before Merging Blizzard Accounts
When combining Battle.net accounts, it's worth noting that Blizzard only merges accounts that are registered to the same user. This means that not all of the accounts are eligible for merging. For those that do have accounts that are registered using the same user though, they're in luck! Besides that, account consolidations are non-reversible, so Battle.net account holders must make sure that their decision is final before doing so as it cannot be undone. After Blizzard has moved the game accounts to the one account that the person has chosen, they will no longer have access to those accounts. Think of it as if those secondary accounts have moved on from their lives and have served their purpose.
Connecting Different Blizzard Game Accounts
Game accounts can be moved to merge Blizzard accounts such as Diablo III, Hearthstone, Starcraft II, and World of Warcraft. Each game has different situations in terms of what's going to be carried over, so for those that have heavily invested into one of their gaming accounts in Battle.net, they first might want to delve into the specifics before jumping the gun.
Diablo III Accounts
In the case of Diablo III, it, unfortunately, won't be possible to merge the progress and/or characters from multiple Diablo III accounts. As a result, only a single Diablo III account can be supported by one Battle.net account. The transferable things are the player's game account, the expansions that they have purchased, all of their stashes, the currency that they've accumulated, their inventory, as well as all of the characters that they have made. What can't be moved through is their leaderboard progress.
Hearthstone Accounts
For Hearthstone accounts, there is a delay in moving Adventure content, promotional items, and the new heroes that have just been released just in the course of the merging of two accounts. Besides that though, players can expect smooth sailing for other contents such as adventure and leaderboard progress, their game account, the dust and/or gold that they have managed to save up over time, and their card collection.
Starcraft II Accounts
Players with Starcraft II accounts, on the other hand, will arguably receive the biggest blow out of all the games that have been mentioned. While they can carry over the content that they have purchased in the game, their campaign/co-op commander progress, ranked/leaderboard progress, achievements, and warchests that they've unlocked so far, there are a couple of significant aspects that are not transferable. These include the player's XP boosts and the content that they've unlocked through playing other games such as the benefits from purchasing the Collector's Edition of Starcraft II.
World of Warcraft Accounts
World of Warcraft is a more complicated case than the rest. While game accounts and the expansions that the player has purchased can be transferred, some achievements are account-bound and thus non-transferable. One Battle.net account can hold up to eight World of Warcraft accounts. Each of these WoW accounts has its own characters and a separate paid subscription. There's also the character transfer service which is exclusive to World of Warcraft which lets users move characters between their accounts. However, keep in mind that it's not possible to merge one's in-game progress from multiple accounts. While their game time, character-specific achievements, gold (and other currencies that they hold), and active links for their "Recruit A Friend" can be moved, their in-game progress, as well as their honor level and items in the Collections Journal (mounts, pets, etc.), cannot be transferred.
Final Thoughts
Combining Battle.net or Blizzard accounts has its own pros and cons. On one hand, there's a lot that can't be transferred – depending on the game that players sink their time into. It's easy for people to let go of things that they've worked so hard to get. On the other hand, should they go through with the merge, they don't need to keep tabs on their accounts anymore as they only have one. What decision a player may reach, at the end of the day knowing how to merge Blizzard accounts will no doubt prove to be of great help for those who want to know the benefits and drawbacks of doing so.