How to Link and Merge Fortnite Accounts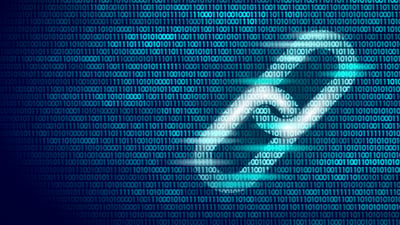 Fortnite is a game that has a heavy focus on cross-platforming. Even during its early days, the developers from Epic Games have stated that they were already making plans of expanding their game outside the PC platform. Cross-platforming wasn't even that much of a thing a few years ago.
Heck, the concept of it wasn't cemented and gamers at that time didn't have much of an idea of what they're supposed to do with it. Perhaps this is because only so few games are offered and/or highlighted the fact that gamers can play on all the different platforms available without having to worry about starting from scratch every time. Thankfully, this is no longer the case due to the innovations done for gaming. Now more than ever, gamers have been finding games that have at least some sort of cross-play ability, which is why many are trying to find ways on how to merge Fortnite accounts across different platforms.
Why Gamers Want to Link Fortnite Accounts
During 2018, there was a tussle with Sony that displeased lots of gamers who use the PS4 as their primary console. What happened was Sony locked players from using their PS4 Fortnite account with other systems, namely the Nintendo Switch and Xbox One. This led to players having to create more than one account for Fortnite. While Sony did put an end to that debacle, the decision was far too late as most people at that time already created a separate account just for their PS4.
Fortnite was one of the first games that supported the idea of being able to use just one main account across multiple systems. Not only was it convenient since players can carry on over the cosmetic items and Battle Pass that they bought across different platforms, but they'll be able to play with friends who are just bound to their PC as well.
How to Merge Accounts in Fortnite
Many gamers had to resort to creating multiple Fortnite accounts when Sony wasn't too keen on the idea of cross-play. Luckily, Epic Games now can merge multiple accounts for Fortnite. The only requirement for players to merge their accounts in Fortnite is to have two accounts: a primary account and a secondary account. The idea is that the primary account will turn into the player's main account, while the secondary account will just simply be linked to the primary account.
Once they've made the decision on which to account is to serve as the primary one, you simply need to head on over to Epic Games' official website to sign in.
After filling in the necessary details, log into the account and go to the 'Accounts' page then the 'Connections' page.
You'll now be given the option to switch accounts. Note that this can be applied to all of the other types of networks that can also be connected to Epic Games' client. You then need to choose the network/primary account that you want to connect to that certain platform until finally your accounts are connected.
Benefits of Linking
There are a lot of benefits that a player gets when they merge their Fortnite Accounts. For starters, they don't have to worry about forgetting their username and password all the time. While it's easy to keep track of at least two accounts, players should never rely on their memory all that much when it comes to remembering their passwords. The hassle of having to retrieve or change their password isn't exactly the best, especially since Epic Games has a pretty intricate way of resetting an old account's password.
By merging Fortnite accounts into one, players will have all of the items that they've bought since the first season of the game be carried over to their primary account. While it's quite sad that the secondary account that they'll choose won't have its level be added to the primary account, at the very least they won't have to spend twice as much for every season's Battle Pass.
Final Thoughts: Is it Worth Merging Multiple Fortnite Accounts Into One?
It's worth it for players to merge their multiple Fortnite accounts into one sweet bundle. Fortnite itself has been growing over the years and it's showing no sign of stopping. By being available across various platforms such as the recently launched PS5 and Xbox Series X/S, the battle royale game is available on almost all of the platforms (except for the iOS since there's a feud between Apple and Epic Games at the moment). This leads to Fortnite arguably be the most accessible game. Gamers can either play Fortnite on the go, in front of a computer, or a giant TV screen that boasts 4k resolution.
Read more about account linking:
How to Merge Fortnite Accounts?