How to Link Epic Games Account to Twitch and Why You Should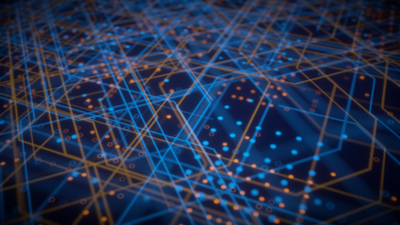 Twitch is one of the most popular platforms for streamers. Whether someone is famous is not, if they're looking for a place where they know they'll be able to garner at least a couple of viewers and subscribers, Twitch is the ultimate place to do just that. The number of registered users for the streaming platform just keeps on growing and with Twitch finally letting even those who aren't signed in or have a Twitch account be able to watch their favorite streamer/s, the numbers just keep on rising.
Granted, there are others like Twitch that are even arguably better, but one can't deny the sheer volume of people that are constantly coming in and out of the live streaming service. Fortnite is a battle royale game that is owned by Epic Games and has been streamed by many on Twitch for years now. Some of the highest viewed streams were actually from famous streamers playing Fortnite. If anyone wants to be able to try and stream their Fortnite gameplay to Twitch, then they'll have to know how to link Epic Games account to Twitch first.
How to Link Your Epic Games Account to Twitch
The procedure on how to link Epic Games account to Twitch is fairly straightforward. After signing in to Epic Game's website or client, head on over to "Connected Accounts". From there, players can find a different bunch of options where they can connect their Epic Games account. To connect a Twitch account, one can simply click the "Connect" option for Twitch and type in their details such as their username and password. That's about it, really. Simply authorize the linking process and presto, the designated Twitch account is finally connected to their Epic Games account!
Why Gamers Should Always Connect their Epic Games Account to Twitch
For those that love to earn a bit of free loot, simply linking their Epic Games account to Twitch is the easiest thing to do. Not everyone is aware of the fact that they can earn loot drops by just simply watching certain events in Fortnite. There are certain requirements for this though.
How to Get Fortnite Loot Drops from Twitch
First off, the channels that they are watching must be approved by Twitch themselves. If a steamer that someone is watching isn't verified or approved, then they won't be able to earn free loot drops. To see what streaming channels are approved, the lists of these streamers can be found all over social media so it's relatively easy to find information regarding that. Perhaps the easiest way of knowing is should a gamer watch a live stream of Fortnite during a time where there's an event being held that gives out free loot, there should be a notification on their feed that's stating that drops are enabled and there's a chance to earn free stuff while watching the stream.
Second, it's mostly the larger events that only give out the free goodies. A perfect example of such events is the Fortnite Champion Series which is a tournament that houses the best of the best Fortnite players that are competing for the grand prize. During the live broadcast of the tournament, gamers were able to earn a whole slew of rewards such as free sprays, banners, and more just for tuning in! No doubt there will be more online-exclusive events in the future for Fortnite as many have already adapted to the "new normal", so gamers don't need to be too bummed about missing a certain event.
The latest event that has players excited about is the FNCS finals which are still ongoing. The semi-final round is scheduled to go live on May 22, with the conclusion of the event being held on May 29-30 where there will be a live coronation of the FNCS champions.
Final Thoughts
Knowing how to link Epic Games to Twitch is a great asset to have these days for any Fortnite fan. Besides being able to earn rewards in large-scale events, the whole process can easily be done without any trouble. What's more, it's all just a one-time thing, meaning even if they log out of their Epic Games account or Twitch account, they don't need to worry about linking them back together again once they log in to the client or streaming platform. All in all, if there's a game that's advertising that it gives out free items and whatnot should they link their existing account to Twitch, then it's highly recommended that they do just that. After all, what's there to lose from it?